Cornwall Faith Forum
Cornwall Faith Forum holds monthly meetings at The Peace Field just outside Truro at Penmount. This was the first time we had met following the installation of the oval of peace poles from the seven faith communities and a number of the Faith Forum's partners.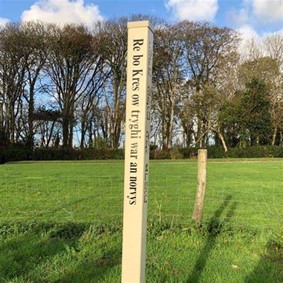 Each gathering is led by one of the Faith Communities and this month our friends from the Pagan Community celebrated a LAMMAS act of worship. Lammas is a thanksgiving for the first harvest as well as an honouring of the Lugh, the Celtic Craftsman god.
Our Peace Field is known as Dor Kemmyn which is Cornish for Common Ground –and as with so many of our celebrations it was striking how common the themes of this worship were to the representatives of the other faith communities that were there – including Bahai, Islam and Christian. Especially in relation to Creation and Environment.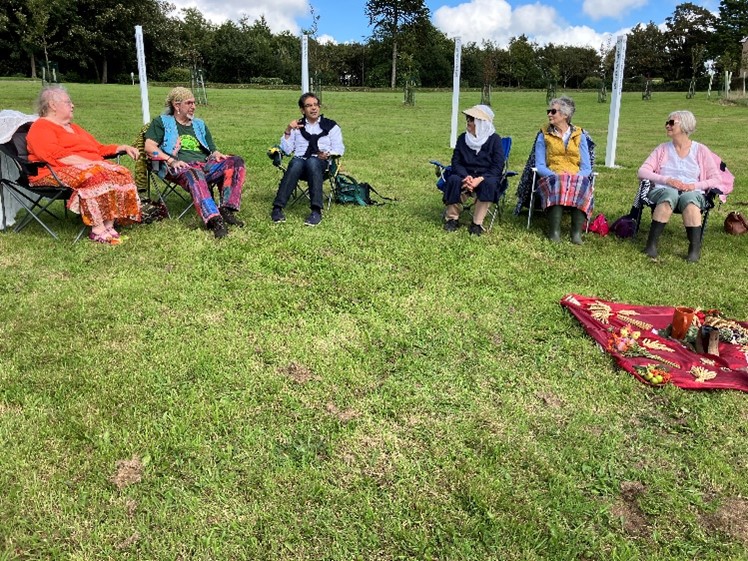 We began by welcoming the Divine into our presence by forming a circle of those present and then in turn facing the four quarters of the compass North, East, South and West and offering a Hail and Welcome to the Spirit of the Air, Water, Earth, and Fire. In the centre was a display of 'harvest' from field, garden, and hedgerow. We listened to a poem in praise of the natural world which included these words.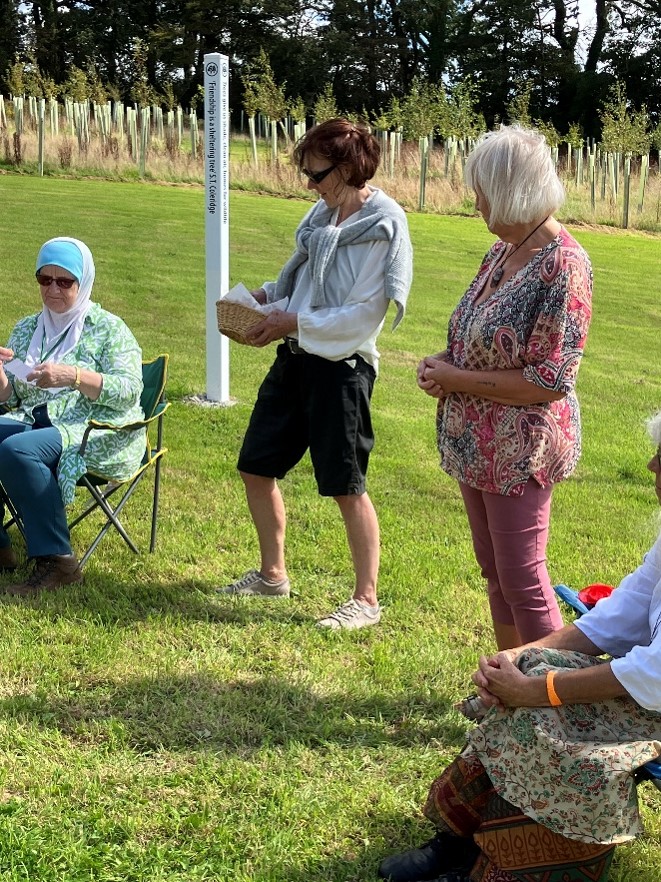 A LAMMAS LOAF had been baked and this passed around the circle to be shared with the words …. May you never hunger. Followed by a cup of cider over which prayer of thanks and libation was offered and also shared within the circle. For a time of meditation we were presented with a handful of pumpkin seeds to look at and then to share any thoughts that were inspired as we held them in the palms of our friends.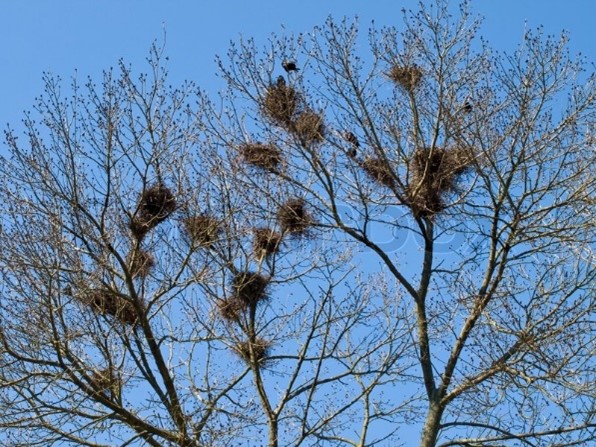 I spoke of the story that Jesus told about the tiny mustard seed which grows into such a large tree and which acts as a nesting space for so many birds. What was interesting about the tree is that it is not able to control which birds come and go on its branches. I compared circle of peace poles which have just 'grown' in our Peace Field to that tree, and I hoped this place Dor Kemmyn would come to be seen as a space that offers a warm welcome to whoever wants to come and roost with us. And how important it is for us as Faiths together to reach out together in welcome.
This led our Muslim member to comment how we celebrate the wonderful diversity In the natural world in plants, birds and animals….. But when it comes to humans too many of us cannot celebrate this diversity among the human race and instead are threatened by the difference between races and beliefs.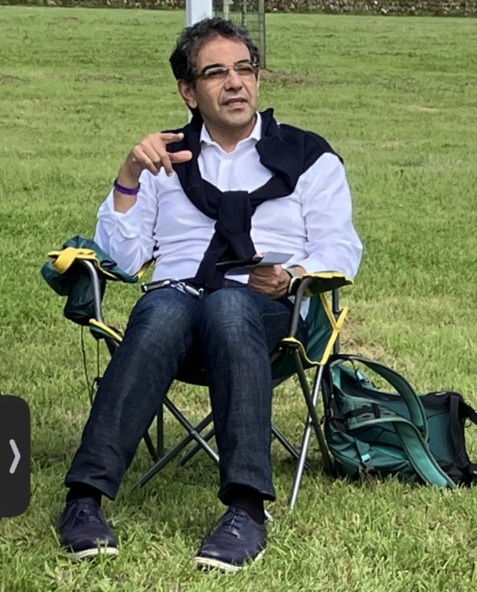 Our gathering finished with the singing of a song by someone from Egypt who was staying with one of our members. He had been inspired by the recent COP meeting that had taken place in his home country and his sadness that too many people around the world are going to bed without having had an evening meal. The song was simply called The Planet Earth and was a fitting end to a very special afternoon.