Revd Andrew Yates reports from the debates in York.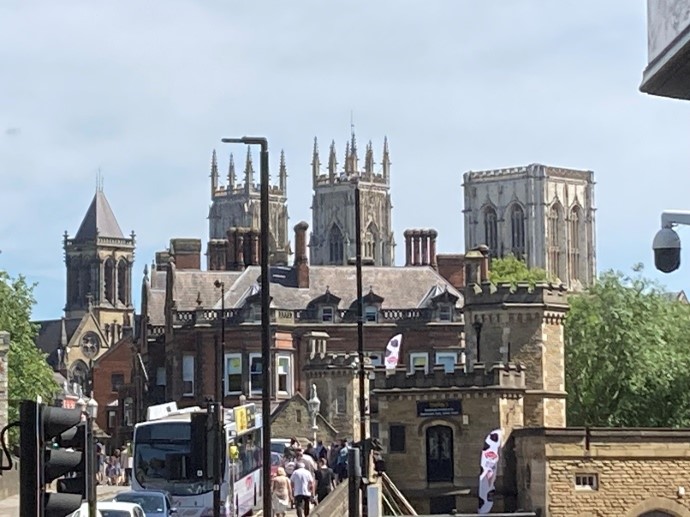 The Tamar was crossed and several hours later I arrived safely in York with the Minister clearly visible in the distance. I noticed on the weather forecast that rain is expected on Sunday so a quick dash into the City Centre to look for a Mountain Warehouse to purchase a pack-a-mack to be prepared and found myself walking through a protest by local teachers who were on strike today. I had stayed overnight en route with our nephew living in Derby and their eldest son was off school today because of the teachers strike. This did make me wonder just how much in the next 5 days our discussions and debates will be in touch with the daily issues of families and working people.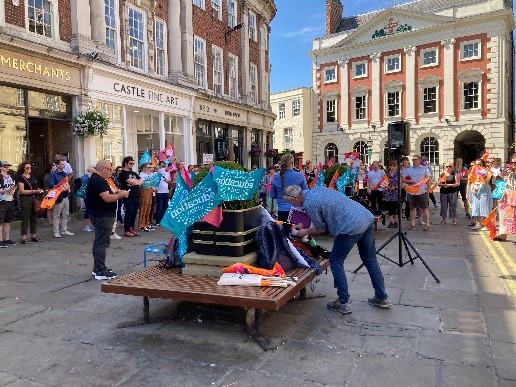 As we are in the Northern Province the Presidential Address was given by the Archbishop of York Stephen Cotterill He is not usually known as a name dropper – unlike some Synod members!? _- But he began his talk with a reference to his recent visit to the Vatican where he met Pope Francis.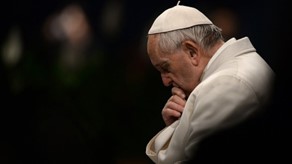 His most notable memory was after speaking together the Pope invited them to pray together and started by suggesting they say the Lord's Prayer together. And he was suddenly struck by that simple first word OUR ….Father.
He went on to urge the members of the Synod to remember this OUR each time we say the Lord's Prayer in our worship. We shall be dealing with some important matters over which different views are strongly held but hanging on to the OUR is a reminder that we do belong to each other.
He meant the Vatican Bishop for ecumenism who did not hold back from challenging the Archbishop pointedly asking him how can the Church of England come to talk about unity when the Anglican Community is splitting!? Archbishop Stephen replied by explaining that within the Anglican Communion there are some movements for change and also movements for unchanging practice. But in the this the Anglican approach allows a flexibility within the bonds of communion so that at our best we can walk together with conscientiously respecting those who have different views.
He urged us to ensure that we let the word OUR shape us and may this prayer lead us back to each other so that the Church becomes a place where everyone is included.
He wanted to propose to the Liturgical Committee that a new rubric should be inserted before the Lord's Prayer in our prayer books which would read,
"Be careful this prayer is dangerous In saying it you will lose yourself but in praying it you will find God's heart. And remember all those who say it with you are your friends and you belong to them."
Business committee report
And so to the official Synod proceedings. These always begin with a representative of the Business Committee – which is a kind of Standing Committee – explaining the how and the why of the agenda. This is followed by a free for all when Synod members get a chance to make points that have some – often very vague – relation to one of the agenda items.

This produces a most diverse set of comments which are even further apart than chalk and cheese.
One person commended positively about the way that some evening sessions are time tabled for business because as she is a working person then giving her time to be at Synod she feels every minute should be used purposefully.
By contrast one person questioned why on the Sabbath we should be debating important issues such as Living in Love and Faith when the Bible commands to keep away from labour on that day.
The build up to the Synod had seen some serious issues raised in the media about Safeguarding in the Church of England and three speakers called for an Emergency Debate on the Crisis facing the Church of England and the pervading lack of trust arguing that they felt as a Synod we are being managed by a controlling group.
It turns out that the only way such a debate could happen would be for the Archbishops to propose it ….. and there was no indication from the platform that they were thinking about such a provision!
First debate: Young people in church
Our first major debate was about the place of Young People in the church and in particular within the General Synod. Interestingly this was proposed as a Private Members Motion which is encouraging that an individual member of Synod can bring such an important issue to be debated.
The motion proposed the setting up of a Youth Synod which would then have the power to send five of its members to attend the General Synod so that the voice of young people can be at the heart of decision-making.
There were many speeches. ALL in favour of the proposals. There were some stark statistics as well as some inspiring stories of work among young people across the country.
Question What do you think in 1980 was the average age of a Church of England worshipper ?…… 39. What do you think in 2023 is the average age of a Church of England worshipper ?…… 67
One person had asked her children – aged 5 and 10 – what they thought of church …BORING
What one word would describe their experience of church ……BUMS. This is because in church at their height all they see is the backs of people and bottoms when they kneel down. We have to put ourselves in the shoes of children and see it from their perspective.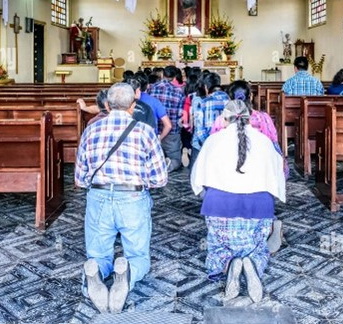 The proposal is that each Diocese would nominate two people aged 18-25 to go to be part of this National Grouping. At present only five dioceses in the C of E have a Youth Synod. Truro is not one of them ! One of the representatives from the Diocese of Europe had served in the Anglican Church in Canada. He was horrified that the proposal was only for five reps from across the CofE. In Canada each Diocese elected a young person to be a representative at their national Synod.
This was one of those debates when I wanted to speak but could not catch the eye of the chair. 5 years ago when I worked with the Diocese of London to propose the first Environment motion at the Synod it was the speeches by the young members and their passions about Climate Change that swung the arguments. I will always be grateful for the support of those young voices in our debate.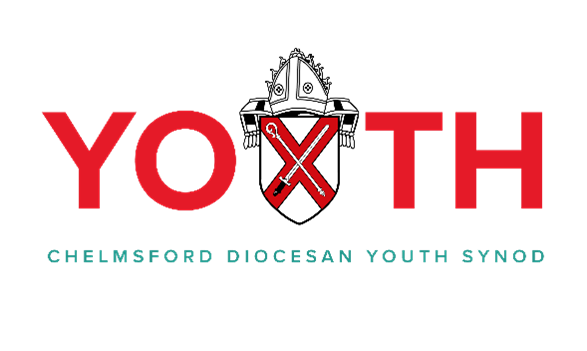 The most challenging thing I heard was from the speaker who said that our mistake was that when we do have young people coming to our church we quickly fall into the trap of wanting to mould them to become like us – the oldies! The key question is, are we prepared to have our life as a church shaped in the way that young people would want to make it.
The Archbishop of Canterbury reminded us that as well as thinking about young people inside churches it was just as important to recognize the contribution they make and the difference they make in the wider world. He gave an example of partnership working with a Diocese overseas where it is young people who are bringing about changes in the values of peers in areas where they have been forced to become child soldiers.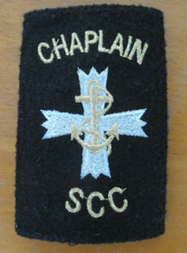 And a priest from London spoke of his role as Chaplain to a local Sea Cadets Unit in which he was impressed by the way that much of the programme was led by the young members through a scheme called Cadet Voice.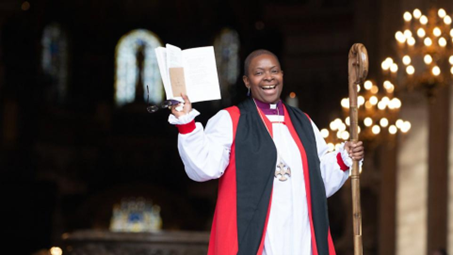 And we ended with two positive examples of engaging with young people. Bishop Rose is the Bishop of Dover and she spends a lot of her ministry in schools and colleges across Kent. She says she finds that the young people she meets are always interested in Faith Matters.
And Anderson Jeremiah, the chaplain at Lancaster University said that though people in the 18-25 age group are the majority group when it comes to surveys about non-belief in God, these young people have a great desire for change, they are impatient for justice, they are willing to take risks … they will not take no as an answer.
These values are ones that should resonate with us as Christians. Just imagine if such people were at heart of our church how different it would be. Would we be ready for such change?
The motion was passed unanimously and so we look forward to making room for the voice of our young members – who are not the church of the future but the church of the present.