Located at St John's Church, Penzance
Playzone opening times:
TERM TIMES ONLY

Mondays: 10-11:30
Tuesdays: 10-11:30 – FREE sensory, story and snack session
Saturdays: 10-11:30 – Who Let The Dads Out
Sundays: 10-11:30
Playzone opening times:
HALF TERM TIMES ONLY

Mondays: 10-11:30
Tuesdays: 10-11:30
Wednesdays: 10-11:30
Thursdays: 10-11:30
Sundays: 10-11:30
---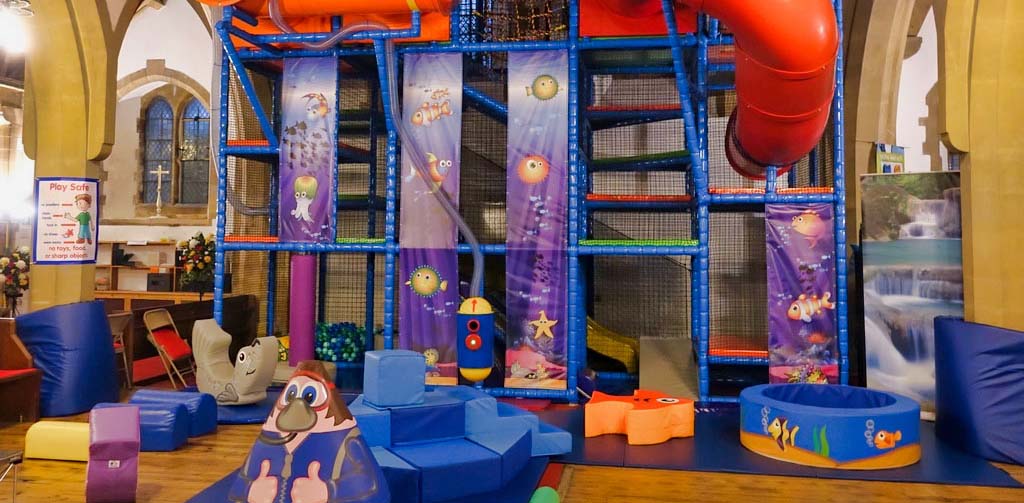 Who Let The Dads Out: Term Time Only
A Saturday morning session 9-10.30am for children and their dads / male carers.
Voluntary donation – £3 per family group.
---
A Sensory Space
A sensory space is to be housed at St John's church Penzance. This space will help both children, and adults with sensory needs. It will also be used to facilitate a deeper growth in spirituality, prayer and wellbeing. Once established it will be used both for activities in our cluster and outside agencies working with vulnerable adults and children.
---
Please contact Molly for more details