Address:
Mousehole Lane
Paul
Cornwall
TR19 6TZ
The church is open every day during the hours of daylight for private prayer.
During the winter months there is heating in church between 2 and 3 pm
---
The Parish of Paul covers the villages of Paul, Mousehole, parts of Newlyn and the rural area surrounding them.
As well as functioning as a popular Parish Church, the building is a venue for concerts and houses the Memorial to the crew of the Penlee Lifeboat which was lost in 1981.
Although parts of the building are much older, the Church was largely rebuilt after the burning by Spanish invaders in 1595.
---
As Christians we believe in a powerful, compassionate, loving, and supportive Creator God, who cares for each one of us, and wants us to care for each other. We believe that God revealed himself fully in the person of Jesus Christ. whose life, death and resurrection holds the key to knowing and loving God, and to making sense of life, before and after death. And we believe that God is alive and active today as His Spirit continues to inspire justice and truth, change lives and transform society.
Christianity is also about relationship and community, and here at Paul we particularly believe in building a community where no one feels excluded because of who they are or because of where they are in their journey of faith. 

Paul Church becomes an Inclusive Church
Update 8th October 2023
Paul Church has just been accepted as an official INCLUSIVE church. We are pleased and proud to be the first Anglican Church in Cornwall to receive this accreditation. The only other church recognised by Inclusive Church across Cornwall is Truro Methodists.
The Inclusive Church statement of belief is below…. But this is far from being just getting the certificate and permission to use the Inclusive Church logo. We are very aware that we need to keep challenging ourselves to look for ways so that everyone really feels both welcomed and included in our worship AND in all our activities.
If you are a visitor or a regular PLEASE challenge us in areas we can be even better!
---
Worship
Every Sunday at 10:30 am our services take the form of either Communion, worship from the Iona Community or Morning Worship.
Communion is usually celebrated on the second and fourth Sundays when we break bread and share wine together as a church.
Iona Worship is usually held on the first Sunday of the month, an act of worship using contemporary language and often ties in with our local Celtic spiritual heritage.
Morning Worship is usually the third Sunday of the month. It is a service built around a different theme each month. It allows us to explore a subject more thoroughly through our worship.
At 6 pm on the first Sunday of the month we hold a Julian Meeting – 30 minutes of silent meditation on a simple phrase. On the other Sundays the Julian Meeting is held on-line via Zoom. Please contact Mel Le Vesconte mlevesconte@hotmail.co.ukfor sign in information
Evensong is sung on an occasional basis – look out for posters and information on the web site.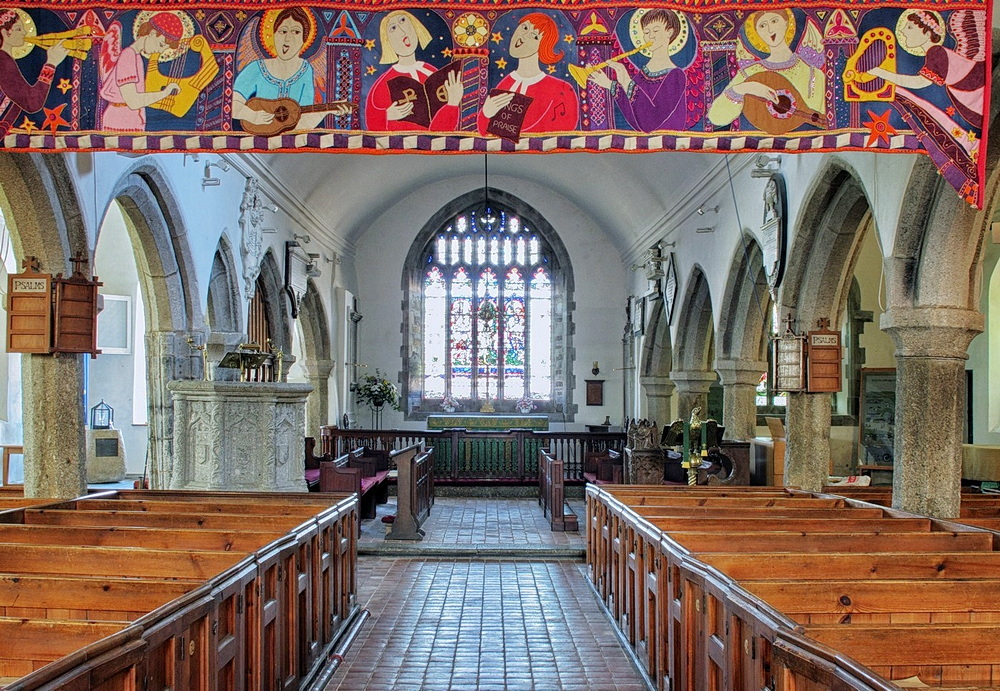 ---
Priest in charge: Andrew Yates 01736 367863
Churchwardens:
Eryl Williams 01736 732954  
Judith Byrne paulwarden@penleecluster.org.uk
Church choir:
Should you be interested in joining the choir, please contact Kevin Lane 01736 871186
email kevinplane@hotmail.com
The choir practice on Thursday evening 6.30 – 7.30pm
Tower captain:
John Swan  01736 731694
pendeenpottery@tiscali.co.uk
Quiet Garden
---
Across the car park and behind the hall you will find our Celtic Garden with stories about the saints who brought Christianity to different parts of Cornwall. Their lives are inspirations for various reflective actions to help us connect with the spiritual dimension to our lives.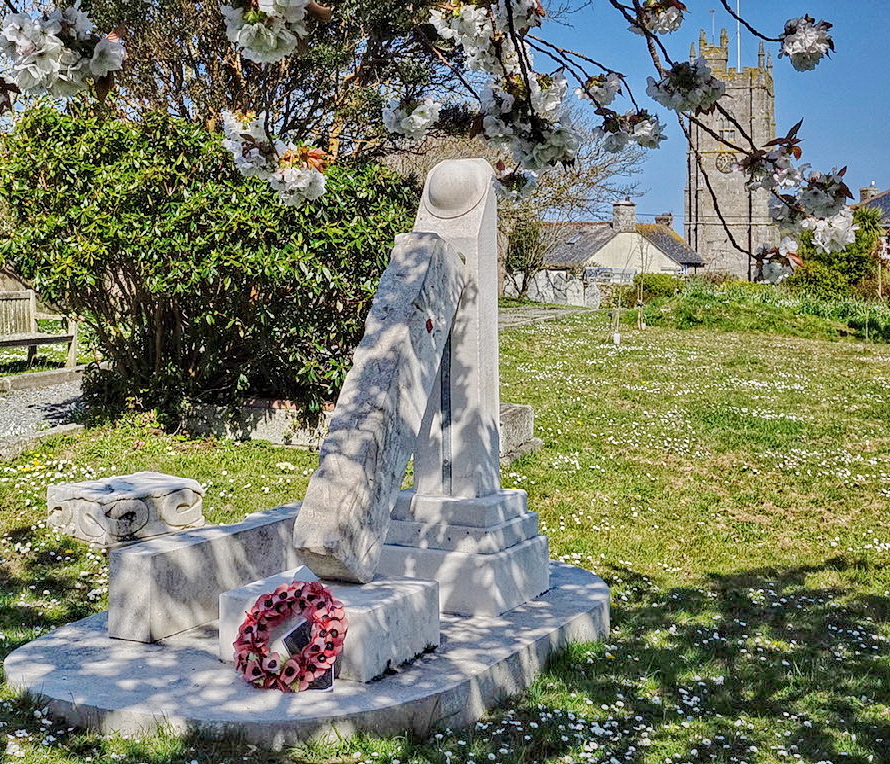 ---
Churchyards
This pdf list the graves in the three churchyards, it may prove useful for those carrying out family history research.