"I see you": love and reconciliation
Take, O take me as I am;
summon out what I shall be;
set your seal upon my heart and live in me.
This week's bible reading Matthew 18: 21–35 The Gospel parable of the merciful king and his unforgiving servant reiterates the key message that we must love and forgive others because of the love and compassion God has shown us, in spite of the depth of our sins.
This week, perhaps we can pray for those who are unable to forgive. We think of those who remain trapped in the cycles of bitterness and division, which in so many parts of the world, lead to violence and war.
---
Harvest Festival across the cluster: October 1st
Preserves, pickles, jams and jellies"
What sustains and nourishes us in the long dark days,
I wonder?
And how do we celebrate that which sees us through those times?
In preparation for the harvest thanksgiving we might like to make some preserves, pickles, jams and jellies out of this summer's fruit and vegetable produce…..or buy a few jars to bring along.
---
Congratulations Esme
Four new honorary canons were installed at a special evensong service at Truro Cathedral on Sunday 10th September.
The service was conducted by the Right Revd Philip Mounstephen, Bishop of Truro, and the Very Revd Simon Robinson, Dean of Truro.
The Revd Canon Steve Morgan, the Revd Canon Chris McQuillen-Wright, Canon Esme Page and Canon Sarah McLachlan were formally admitted to their stalls in the cathedral, in recognition of their exceptional service and contribution to the Church and their communities.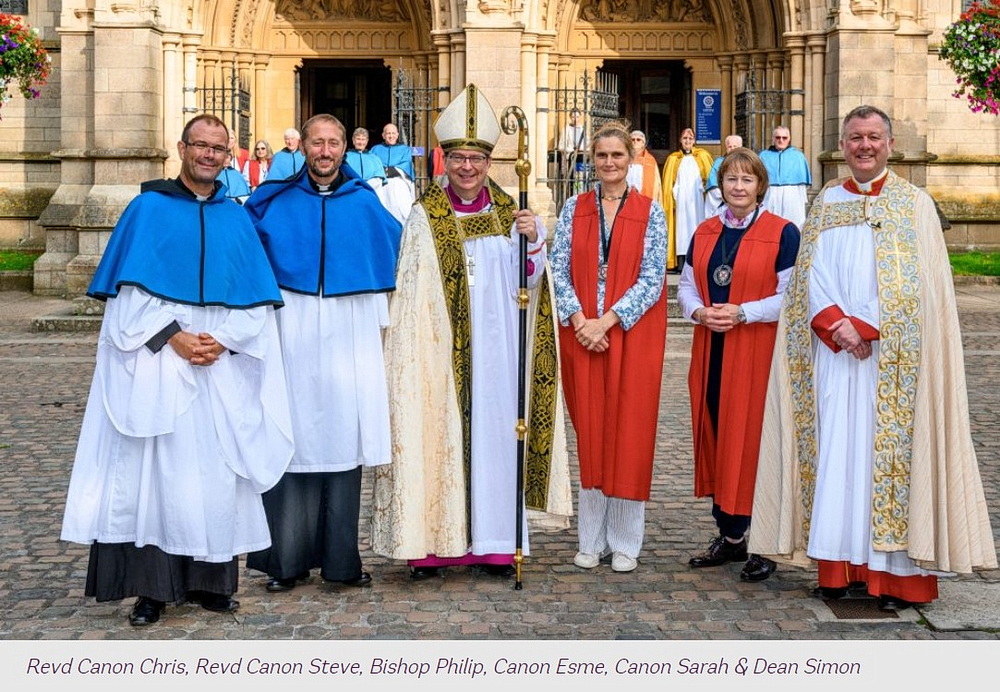 You can find out more here.
---
Sunday evening Julian group: 6pm on zoom
Taking a while to be silent in the presence of God, and in the company of others, often draws us into a stillness and inner peace. The group this week will begin by reflecting on this statement. Then will spend time in silence reflecting on the sentence for that meeting. Finally the closing prayer brings the half an hour prayer time to its close. Why not join in and have a go?
I should like to know how to pray. I should like to know how to cry for help, how to think, how to wait, how to love, how to weep. I should like to know what can't be learnt, but I know none of it. All I know is how to sit and let God in to do the work for me, or more often, for one mustn't be demanding, one of his go-betweens – rain, snow, the laughter of children, Mozart.
(French writer -'The Eighth Day')
Sentence
Lord, help us to be empty before you, that we may feel your peace.
Closing Prayer
We will lie down in peace and take our rest;
For you alone Lord, make us dwell in safety;
Into your hands we commend our spirits,
For you have redeemed us, O Lord God of truth.
(Psalm 4:8, 31:5)
---
24 Hour Prayer and Worship Sign-up Sheet
St Michael and All angels: 29/30th September
In each of the cluster churches there is a signup sheet to take part in the St Michael and All angels 24 hour prayer time. You can offer these prayers either at St Mary's church, taking part in one of the organised prayer times, prayer stations or meals. Or you could pray in your own home. Whichever way you choose to participate please pray for the needs of our communities overlooking St Michael Mount and also give thanks for God's love for us all.
Click on the image to find out more.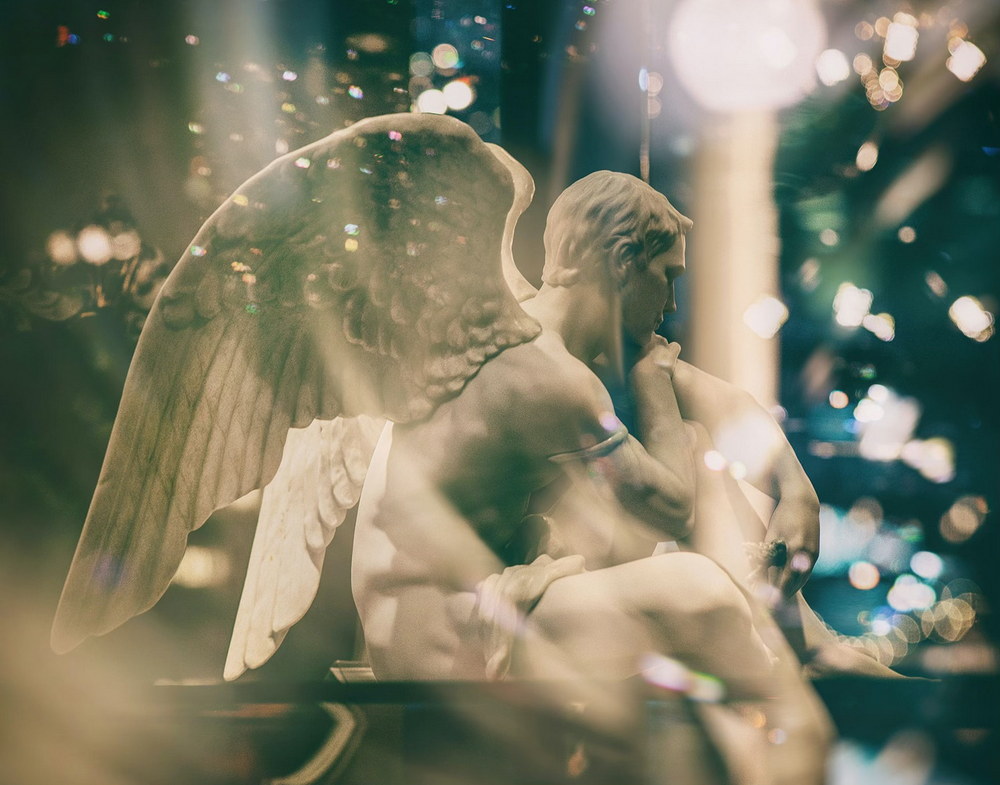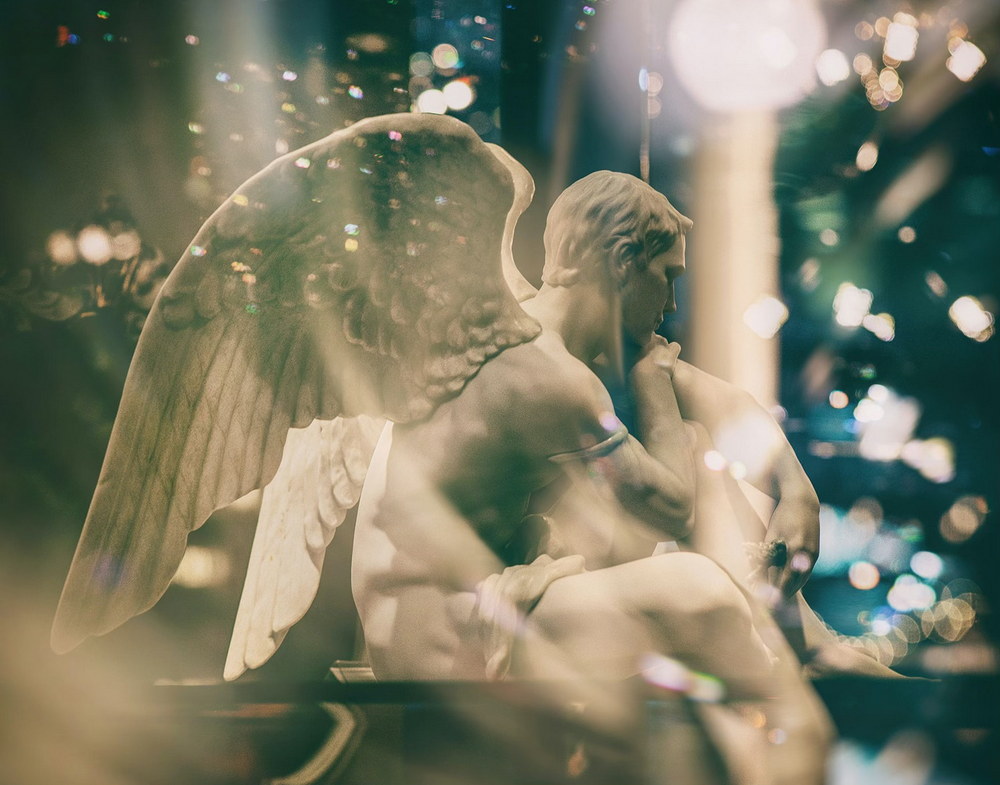 ---
Monthly Sunday Lunch at St Mary's Pz.
The first of this term's Sunday lunches will take place on Sunday 1st October at 12.30pm. As ever this Sunday roast meal is free although some people do make a donation. It's a meal that you can bring your friends and family to. So think about who you might like to invite to join you for that meal.
---
St Mary's Church school
"Generosity" is the topic and Christian value that will be explored in daily worship at our church school this half term. Children in our school meet together every morning to pray, sing a song and to reflect together. At this special time, they will hear Bible stories and explore how faith is lived out in everyday life.
These Christian values underpin all school policies and the ways that the school is run and operates. Please hold headteacher Hilary, the staff and pupils in prayer at the beginning of this new term especially as a number of staff have been poorly with Covid.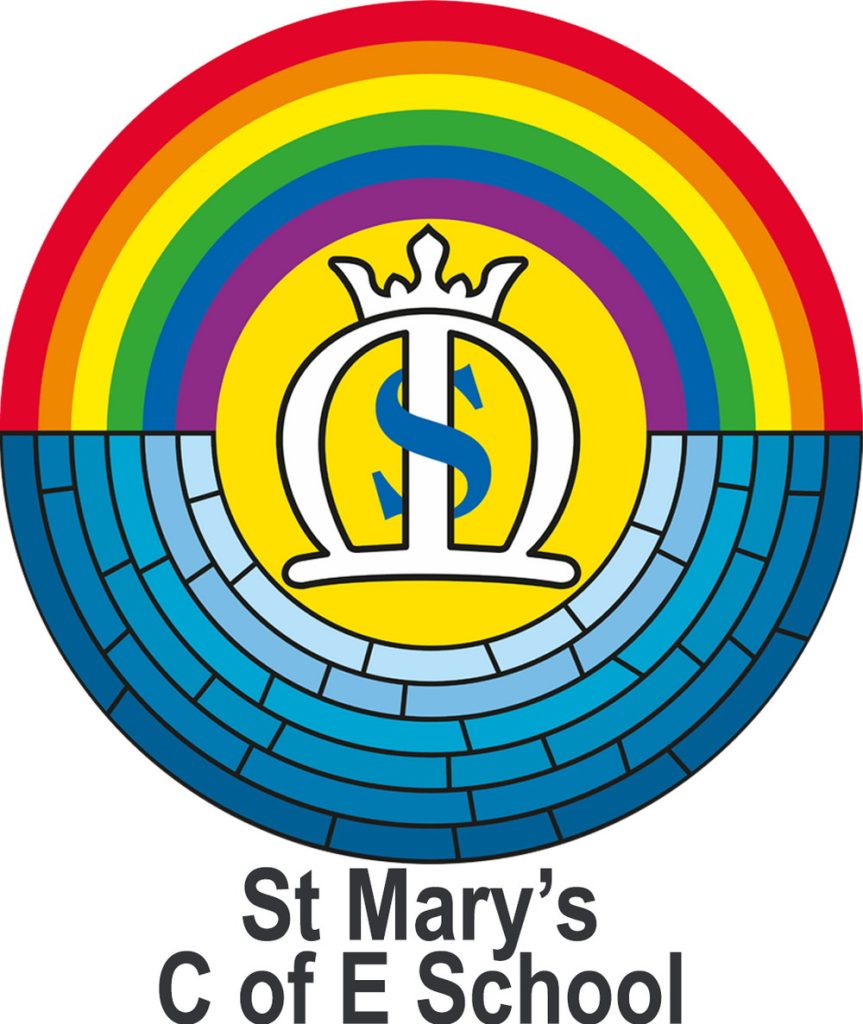 ---
Rainbow Project Family Worker news
We are advertising for a new family worker to work alongside Family worker Molly. Do look out for the advert for this a part-time post: 16 hours a week.
---
A Jesus shaped church
At the Sens Kernewek Course yesterday, we spoke about who Jesus is and why he matters. Bishop Hugh identified the facts we know about Jesus, and we then spoke about Jesus' character from what we have come to understand through reading the Bible and personal experience.

Bishop Hugh asked us to note how much Jesus is spoken about in our churches and encouraged us to talk about Jesus and to tell stories about Him. He asked what a "Bigger, bolder, richer and more beautiful Jesus-shaped church", and Jesus-shaped leadership would look like. He also challenged us "Spot God at work in other people" and to keep "Looking for the Kingdom of Heaven." A lot of what he said involves going to, and working with those on, the fringes. I'd love to hear your thoughts! Alice
---
Autumn study group
"The Precarious church: by Martyn Percy"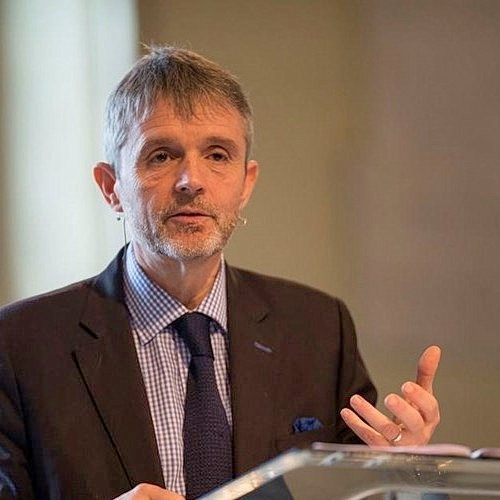 Next week we begin the book study of this book. You might like to come along to discuss the ideas contained in the book.
Tuesday 26th September 7pm: zoom.
Wednesday 27th September 7pm at Hanover house PZ (with soup)
Tuesday 17th October 7pm: zoom
Wednesday 18th October 7pm at Hanover House PZ (with soup)
---
Art Exhibition at St Pol de Leon, Paul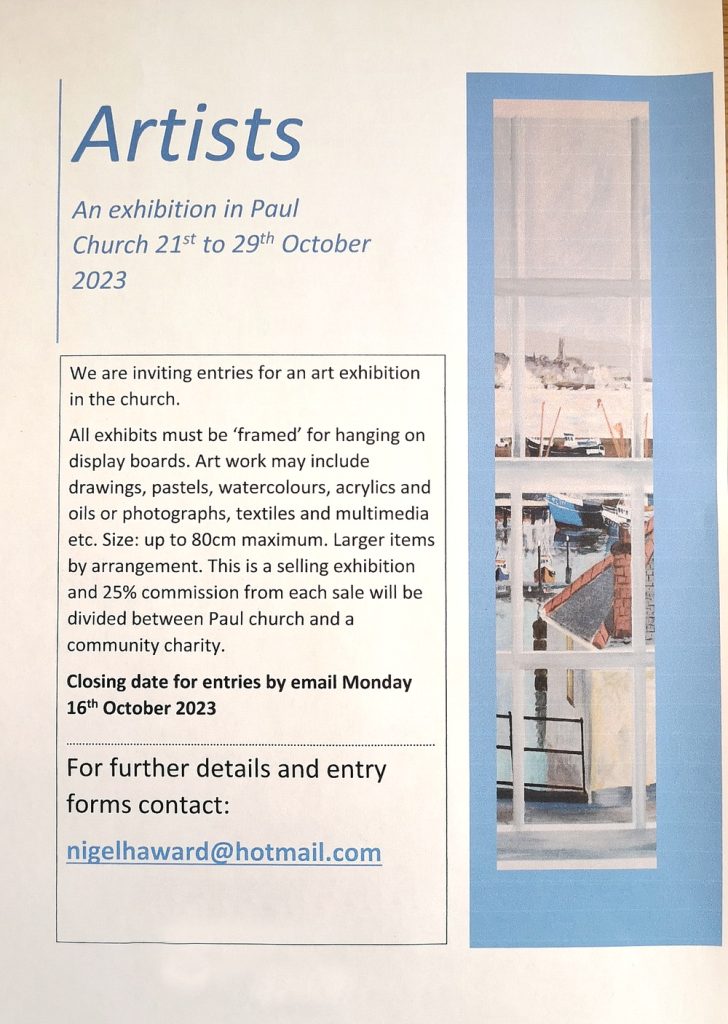 Macmillan cream tea event
Saturday 30th September 2pm – 4pm: St. Peter's Newlyn.
We are very much looking forward to hosting this event to raise much needed money for this charity. If you feel that you can donate a Raffle prize or make scones, please let the church wardens know.
---
Role play fun session
Under 8s and parent/carer
Saturday 23rd September: 10am- 12noon: St Peter's Newlyn
Once again, we are holding an open play event for youngsters. It's a time when children can use their imagination and play with the equipment and special places that are set up around the church. Become a vet! Or a hairdresser. Why not try your hand at the building site? If you feel able to lend a hand to make refreshments or to offer hospitality to families, then please let your Churchwardens know of your availability. Of course, people invite families to join in the fun.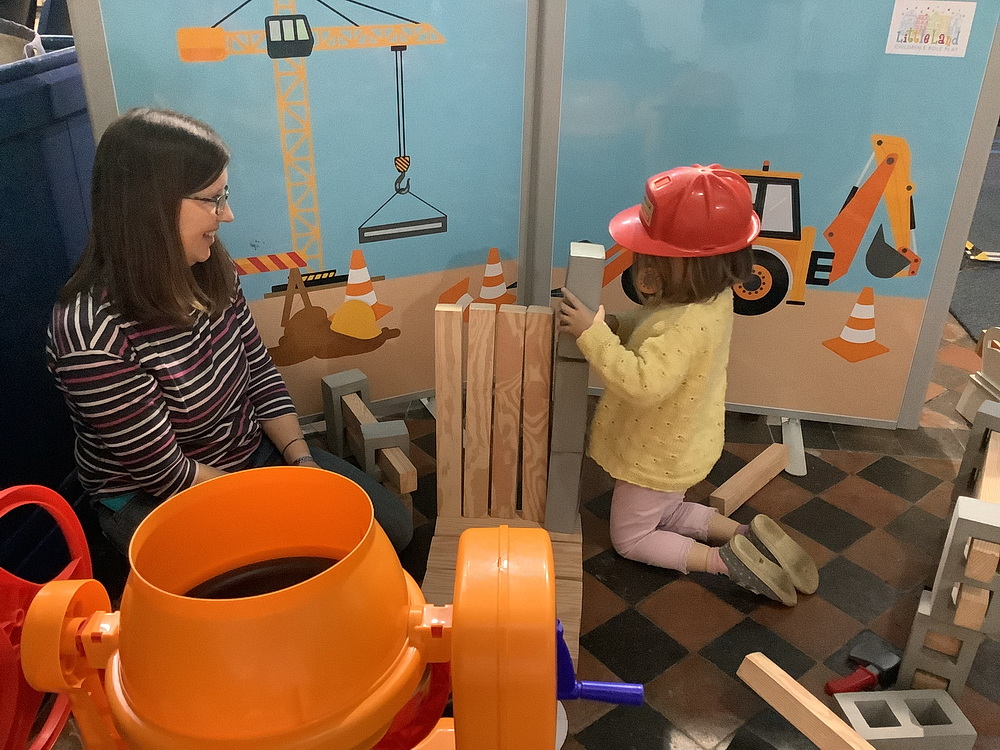 ---
St Peter's Newlyn
Internet
We are now very excited to announce that we now have internet working at St Peter's Newlyn! This will really be useful for worship but will also enable the online giving machine to function properly. Thanks to Keno who has sorted out all the issues!
Dedication of new hymn books
St Peter's Newlyn: 1st October: 9.30am
Thanks to all of you who have contributed towards the new hymn books for the church. We now have the same books in use right across the cluster churches. The books, many which have been given in memory of people, will be blessed and presented to the church at Harvest festival on 1st of October. This will be followed by brunch. Do invite people to come along to this special morning worship.
---
Cluster service
October 8th: 10.30am Paul church
Please put in your diary that we have a joint cluster service next month…
It is really uplifting to worship with others across the cluster area as each church celebrates their saint.
This year Simon, the Dean of Truro Cathedral, is preaching. This service will be followed by light refreshments.
---
Safer Cornwall Training courses.
Basic Drug Awareness Training Sept 19 & 26, online
This is a free 2x half-day course (9:30am – 1:30pm).
Young People's Substance Awareness & Screening Training (SUST) Tuesday, Sept 19 (online)
This is a free 1-day course, delivered by YZUP the Young People's Drug & Alcohol Treatment Service.
Cocaine, Crack & other Stimulants Training.
Friday, Sept 29, Zoom. This is a free 1-day online course (10am – 3:45pm), delivered by Kevin Flemen from Kfx.
For more information and to book visit:
---
Creation tide worship
In our worship at Paul on September 24th we will be focusing on celebrating the Season of Creation.
If you have a poem or reading to contribute on this theme, please contact Judith Byrne
Paulwarden@penleecluster.org.uk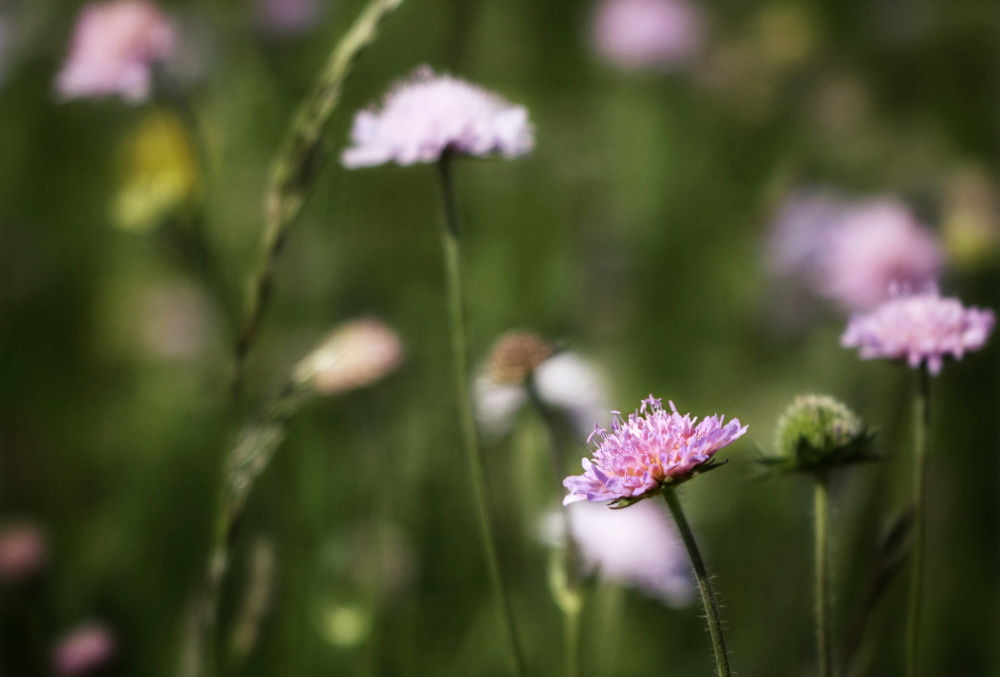 ---
Penwith Deanery News
Download the Penwith Deanery newsletter here.
---