Bible readings
Matthew 20: 1-16
Philippians 1: 21- end
The readings for this Sunday remind us that when we seek God, we can be confident of receiving a warm, forgiving welcome – no matter who we are. The parable of the workers in the vineyard presents an encouraging, if challenging, image of the generosity of God. We are invited to accept this generosity for ourselves and express it towards others.
The context of this gospel reading.
As a result of the reorganisation of Palestine by the Roman General Pompey the Great (63 BC), large sections of the population had been dispossessed of their land. Herod the Great also expropriated large areas, giving the land to officials in his court. Many farm labourers, small tenants and artisans therefore had to look for work on a daily basis from the town square or marketplace (the agora). For Matthew's Jewish readers, the vineyard is also an important symbol of the People of God in need (see Isaiah 5; Jeremiah 12: 10; Psalm 80).
Daily prayer: foundation of our Christian faith
Celtic Daily morning prayer 8am on zoom. Each day a small group of people gather together on line to pray, listen and discuss the bible readings of the day and to pray for the needs of our local communities. You are most welcome to join us.
If you value listening to psalms being sung in a traditional way then it is possible to download the Church of England daily prayer app and listen at a time that suits you.
Or you may want to read and contemplate the Richard Rohr daily thought for the day. You can sign up and get this delivered to your phone or computer each day.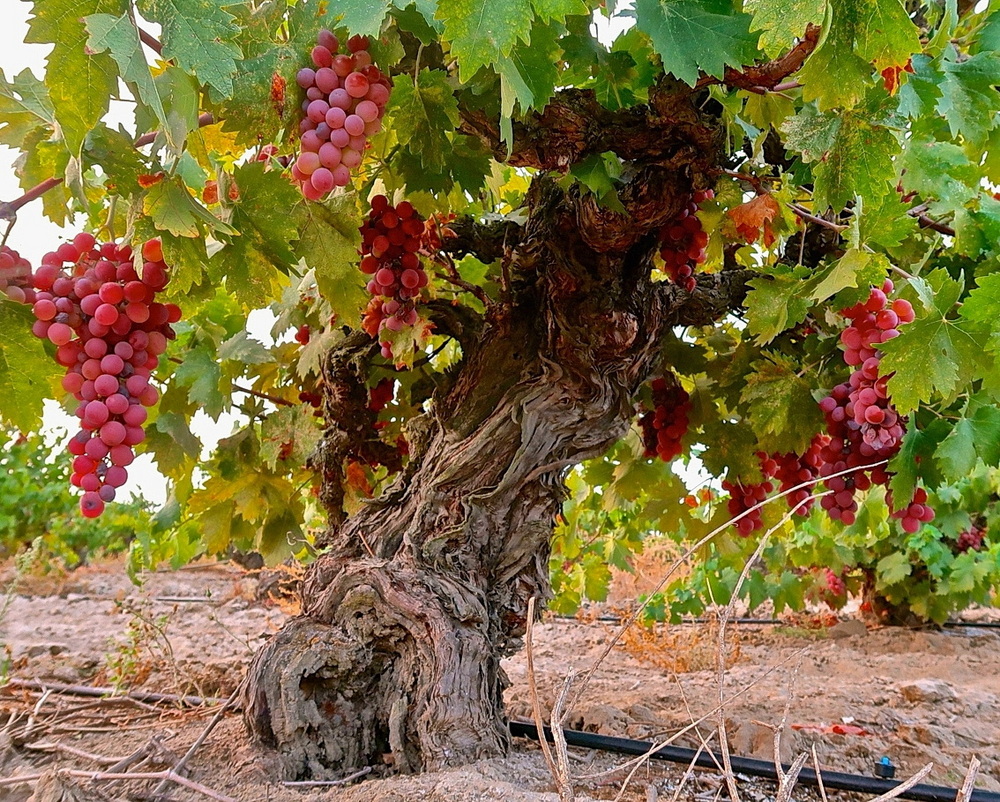 ---
Some background
on the people speaking for the first time on Sunday morning at St Peter's and St Mary's.
Reader Andrew Hicks: St Peter's
Andrew is a retired GP from Lancashire who has been coming to Cornwall since 1971 and was encouraged to become a Licensed Lay Minister (Reader) by Rev. Andy Couch, whilst visiting St Ives. He trained for this in Blackburn Diocese whilst still living there, transferring to Truro Diocese when he moved to St Ives in 2010. He is happy serving in church across many worship styles and has a particular interest in ecumenism, outreach and mission. He is in St Ia church choir.
Victoria Hodgkinson : St Mary's.
I am currently a second-year undergraduate student at St. Mellitus Theological College, which has centres across the UK. St. Mellitus College is dedicated to training Ordinands and Independent students in theological studies within the context of worship, prayer, and mission. The college embraces a range of traditions and worship styles, nurturing a rich and transformative experience as we study alongside individuals from various church backgrounds. My studies revolve around a deepening love for God, a closer following of Jesus, and a commitment to sharing His love with others. Prior to studying, I've worked in photography, project coordination for community initiatives and spent many years as a cabin crew member. I am incredibly grateful for the warm welcome at St Mary's and the opportunity to work with Alice and the team.
---
24 Hour Prayer and Worship Sign-up Sheet
St Michael and All angels : 29/30th September
In each of the cluster churches there is a sign up sheet to take part in the St Michael and All angels 24 hour prayer time. You can offer these prayers either at St Mary's church, taking part in one of the organised prayer times, prayer stations or meals. Or you could pray in your own home. Which ever way you choose to participate please pray for the needs of our communities overlooking St Michael Mount and also give thanks for God's love for us all.
Do look at 24hour prayer sheet to see the full list of party activities and meals that you can take part in.
---
Autumn study group
"The Precarious church: by Martyn Percy"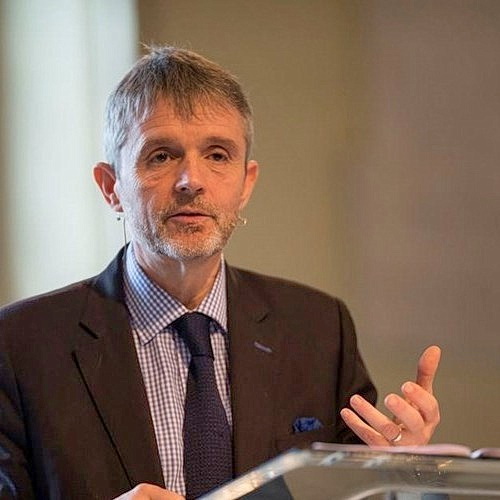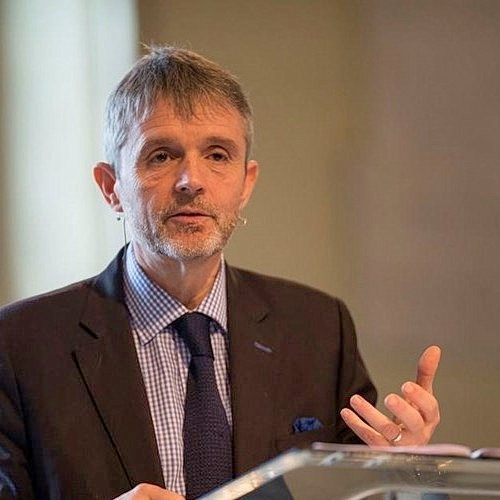 Next week we begin the book study of this book. You might like to come along to discuss the ideas in contained in the book.
Tuesday 26th September 7pm: zoom
Wednesday 27th September 7pm at Hanover house PZ ( with soup )
Tuesday 17th October 7pm: zoom
Wednesday 18th October 7pm at Hanover House PZ ( with soup)
---
Core Staff meeting: Tuesday 3rd October1pm: St Mary's church PZ Soup lunch available from 12.15pm.
PCC of St John's and St Mary's: Tue 3rd Oct 6pm: St Mary's church.
PCC of St Peter's: Tues 3rd Oct: 7pm: St Peter's church Newlyn.
---
First Wedding in Paul hall.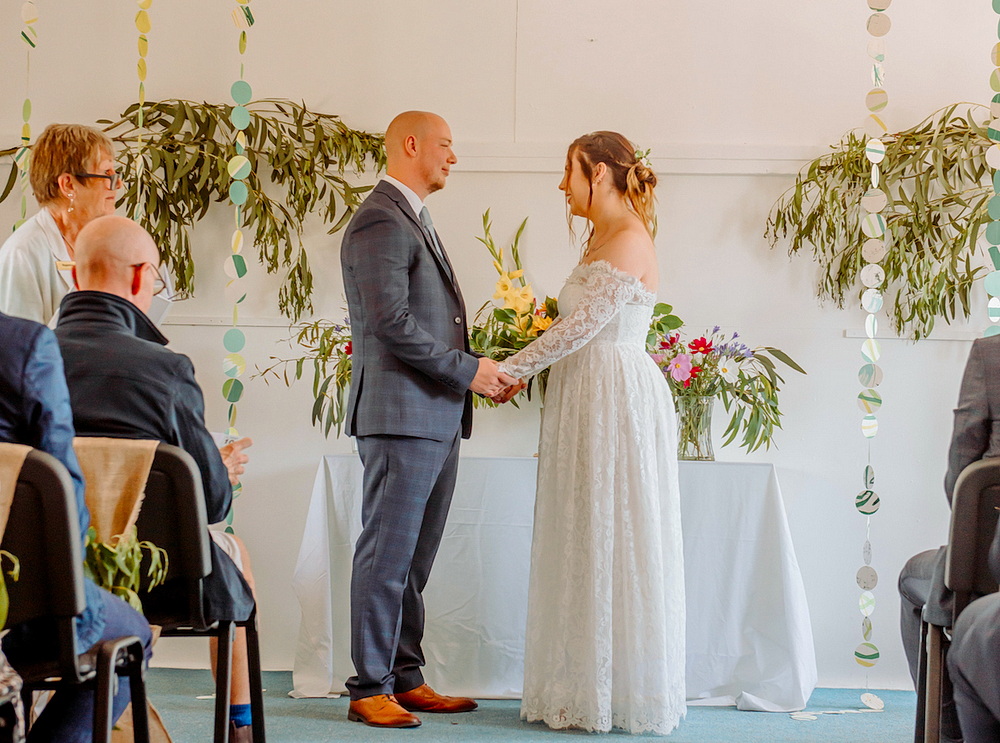 Following the licensing of Paul Hall for the celebration of civil marriage, the first wedding took place there earlier this Summer.
Quotes
Groom: "We were very lucky with the weather on our wedding day and the firepit in the evening made it even more special".
Bride: "It was important to me to have a small, personal wedding close to home. The picnic blankets on the grass made the day even more perfect"
Look out for the soon to be launched website encouraging others to consider this the perfect Cornish wedding venue.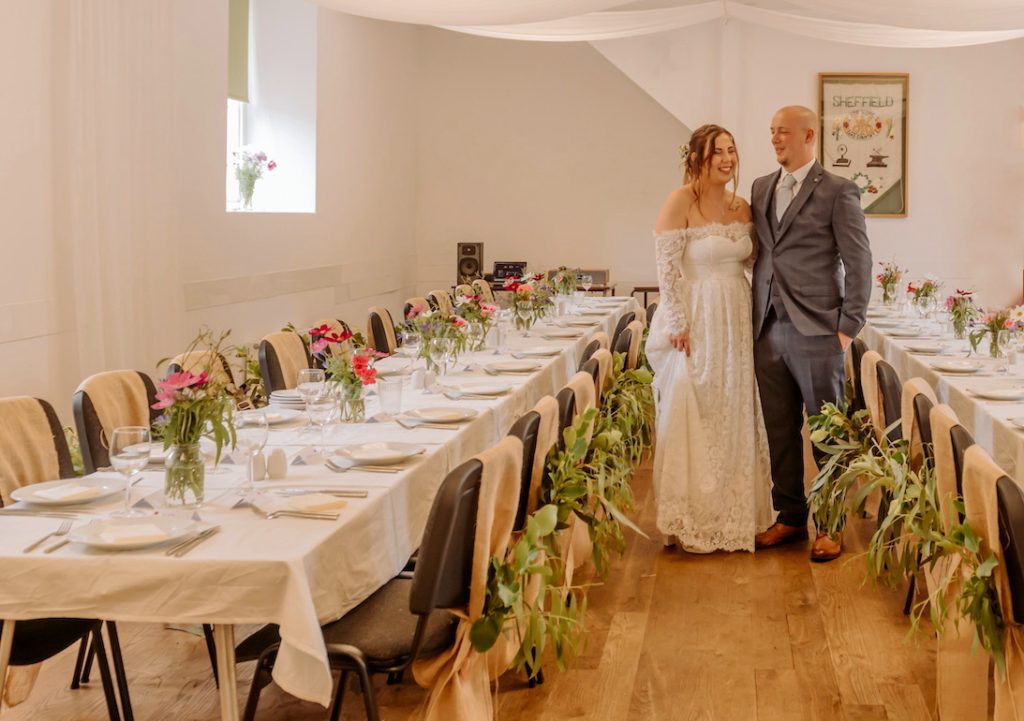 ---
Help with school groups at St Mary's church.
St Michael and All angels
Might you be able to spare a couple of hours on Friday 29th September: 12.30-2.30pm ?
Young people will be spending 20mins at various prayer stations exploring themes connected to St Michael and all angels. All the activities have been planned but we could do with people to engage with the small groups. School staff will be on hand and will oversee the children whilst they are in church. Please contact Molly or Sian if you can help.
1. Self portrait: when was I an angel or helper to someone?
2. Swords: decoration and words: how do we "fight" the things that are wrong in the world?
3. Our dragon: making the dragon scales: what am I scared of? What are our dragons today?
4. Clay Mount: create a model of St Michael's Mount: feelings and thoughts about our bay.
5. Bread making.
6. Collage creating: giving thanks for our special place: words and prayers.
7. Story telling: St Michael and all angels.
8. Footprints: a thankful walk.
---
Harvest Festival across the cluster
October 1st
Preserves, pickles, Jams and jellies"
In preparation for the harvest thanksgiving we might like to make some preserves, pickles, jams and jellies out of this summer's fruit and vegetable produce…..or buy a few jars to bring along.
After each morning service there will be a harvest shared meal.
St Peter's Harvest Brunch : 10.30pm.
Paul: Soup Lunch: 11.30am: speak to Nancy if you can provide soup.
St Mary's and St John's: bring and share lunch 12noon.
---
Website of the week
Let nothing disturb you
"Let nothing disturb you. / Let nothing frighten you. / All things are passing. / God never changes." The short prayer, "Nada te Turbe" – "Let nothing disturb you"- was found in the breviary of the 16th century Spanish mystic and saint, Teresa de Ávila, written in her own hand. Her words have consoled countless numbers of people. They have been set to music by the ecumenical Taizé community, for whom chanting is one of the most essential elements of worship. "As the words are sung over many times, their reality gradually penetrates the whole being. Meditative singing thus becomes a way of listening to God." Listen to St Teresa's deeply comforting prayer sung by a Taizé community.
---
Cluster service
October 8th: 10.30am: Paul church
We will have the wonderfully uplifting experience of being able to worship together across the cluster at Paul when the church celebrates their feast day.
Please put the date in your diary
This year Simon, the new Dean of Truro Cathedral, is preaching. This service will be followed by light refreshments.
---
Art exhibition at Paul church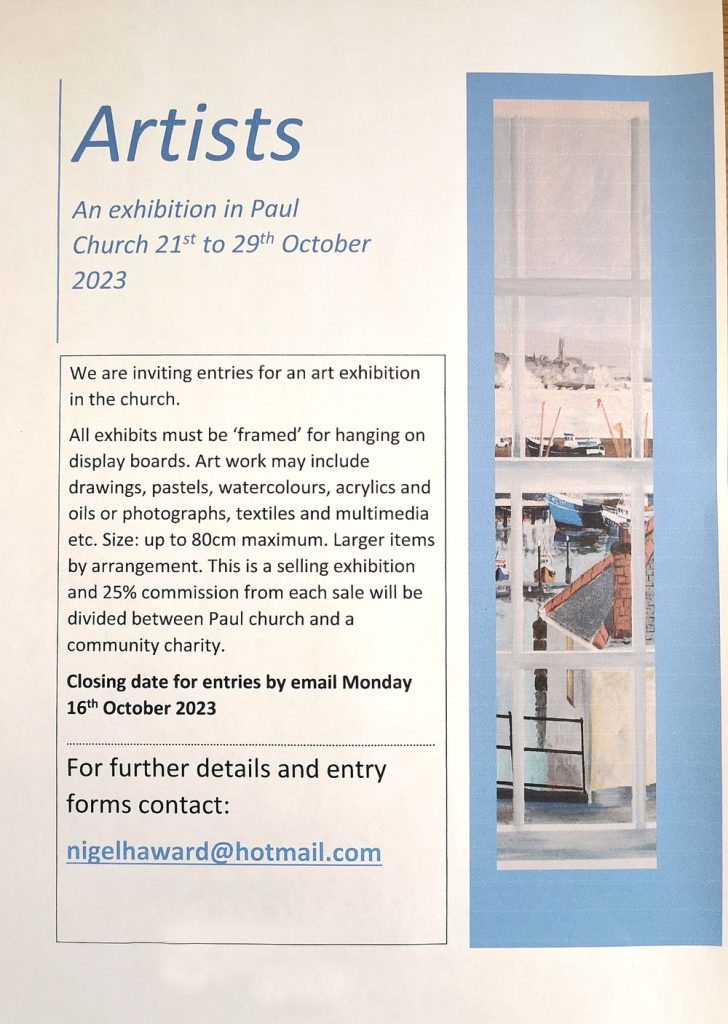 ---
Churchwardens
Training for both new and existing churchwardens. Topics covered – responsibilities of a churchwarden; being a charity trustee; health and safety for churches; churches & the environment; and the DAC. For those not new to the role the session will cover key updates, matters of interest and answers to FAQs along with a chance to speak to others in the same role.
21/10/23 9am – 1.30pm Book online
---
Macmillan cream tea event.
Saturday 30th September 2pm – 4pm : St Peter's Newlyn. We are very much looking forward to hosting this event to raise much needed money for this charity. If you feel that you can donate a Raffle prize or make scones please let the church wardens know.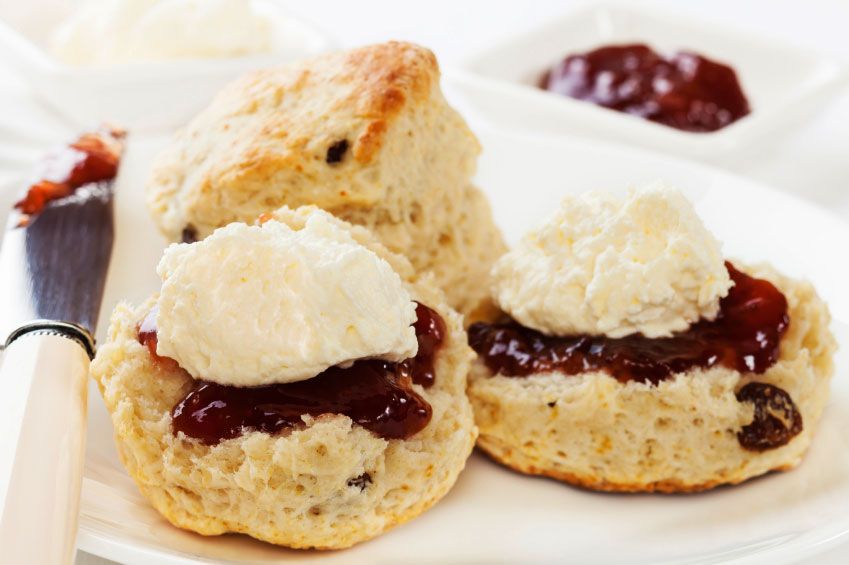 ---
Pilgrimages
We will be offering a number of opportunities to go on a pilgrimage next year 2024. There are a number of destinations and experiences to suit a range of budgets, fitness levels and interests. Holy land, Ireland, Santiago, the Isles of Scilly, and virtual. More details to follow but here is the first.
A Pilgrimage to the Holy Land led by The Rt Rev Graham James & The Very Revd Jane Hedges
Monday October 7th-Monday October 14th 2024 (inclusive)
We are planning to lead a pilgrimage to the Holy Land next October and are inviting anyone interested to join us. Bookings are now open. Contact Sian for details.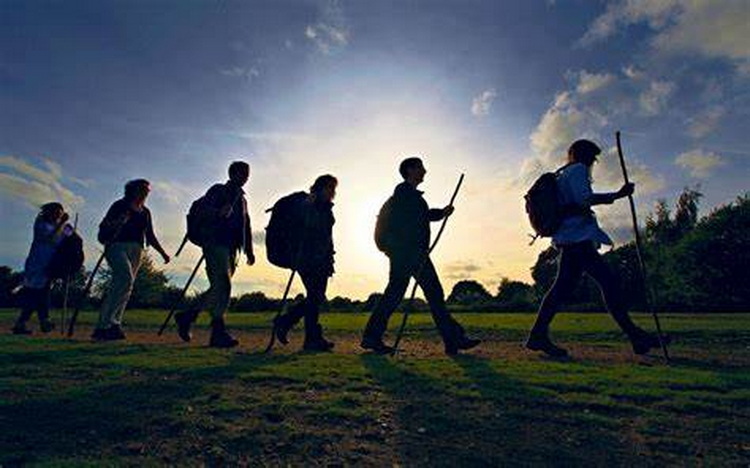 ---
No faith in fossil fuels.
Following the big climate change event in London earlier this year ' No faith in fossil fuels', there was a similar gathering in Truro. This will be replicated in Penzance to try and raise awareness and offer the opportunity to gather in this part of Cornwall. It will be an informal gathering with readings, prayers and songs at 11am by Lloyds Bank in Penzance Sat 30th September. Who knows we might get more than the 11 people who came to Truro! If anyone could let me know if they are planning to come, that would be brilliant. Also, musicians wanted to help with the mostly known hymn tunes otherwise it will be just me on the violin again!
e-mail Bridgit on blondeelux@gmail.com or phone George on 07732 951 205
Also, Bridgit is organising 'The Great Big Clothes Share' to help our cash strapped communities. Sat 7th Oct 10am – 12noon, St Thomas' Church, Heamoor TR18 3JD . Free clothes! – any donations to our chosen charity 'Cool Earth'.
George Dow
---
Paul Feast events
Friday Oct 6th 7pm Story Telling with Anna Murphy and Friends.
Oct 8th 10.30am Paul Feast Worship.
Oct 8th 7.30pm Mousehole Male Voice Choir Concert.
Oct 9th 6pm Mousehole School Feast Concert.
Oct 14th Paul Feast Feast. Bring food to share.
Oct 15th 6pm Paul Feast Festival Choral Evensong
---
Bede and the theory of everything
A lecture with Prof Michelle Brown
St Mary's Church Penzance
Friday 6th October 7pm
(light supper served from 6pm onward)
We are delighted to announce that Michelle has found time in her very busy schedule to share with us some of the contents and ideas contained in her new book.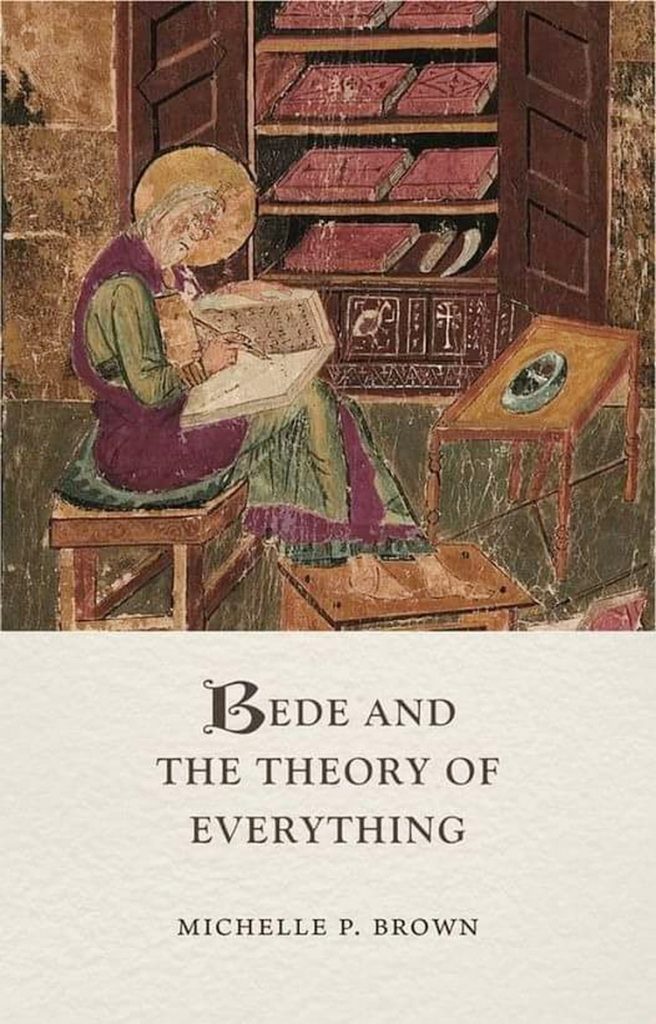 This book investigates the life and world of Bede (c. 673–735), foremost scholar of the early Middle Ages and 'the father of English history'. It examines his notable feats, including calculating the first tide-tables; playing a role in the creation of the Ceolfrith Bibles and the Lindisfarne Gospels; writing the earliest extant Old English poetry and the earliest translation of part of the Bible into English; and composing his famous Ecclesiastical History of the English People, with its single dating system. Despite never leaving Northumbria, Bede also wrote a guide to the Holy Land. Michelle P. Brown, an authority on the period, describes new discoveries regarding Bede's handwriting, his research programme and his previously lost Old English translation of St John's Gospel, dictated on his deathbed.
---
Julian meeting
The Julian Meeting will be held online this Sunday 24th September. We look forward to seeing those of you who would like to join us online at 6pm. For those who are unable to come but would like to reflect at a time convenient for them, the prayers are below as usual, as is the online link.
Go well, with love
Mel, Judith, Virginia and Diana.
For the season of creation
Opening prayer
Earth's crammed with heaven and every common bush
But only he who sees takes off his shoes.
The rest sit around it and pluck blackberries.
Sentence
We stand on holy ground
Closing prayer
O Lord support us all the day long of this troubled life, until the
shades lengthen, and the evening comes and the busy world is
hushed, and the fever of life is over, and our work is done. Then,
Lord, in your mercy grant us a safe lodging, a holy rest and
peace at the last. Amen.
---