Conflict resolution
Sunday bible reading: Matthew 18:15-20
In the Gospel reading Jesus tells us what to do when things go wrong in relationships within a community. We should try to work things out one-to-one, then invite those we can trust to advise, and finally ask the community, bringing back those who stray. Jesus asks us not to give up on people, even when they do not listen to us.
Reflection on the gospel passage.
In a society where saving face and not having one's honour publicly sullied was extremely important, Jesus proposes conflict resolution in three steps:
1 – Speak to your brother alone.
The term 'brother' here indicates a close relation, a friend, someone from the close-knit community of Christians. Matthew has already mentioned a similar one-to-one approach to disputes earlier on. (Matthew 5: 23–24)
2 – Take two or three witnesses with you.
Matthew, who writes for a Jewish community, refers here to the instructions given in Deuteronomy 19: 15. The evidence of two witnesses is required to sustain the charge against someone.
3 – Report the conflict to the whole community.
At the time of Matthew, these communities of believers would be quite small, no more than 20–30 people. Being treated 'like a pagan or a tax collector' is a standard phrase, meaning all those unacceptable to a Jewish community.
We remember that Jesus welcomed tax collectors (Matthew 9: 10–13). The focus here is on listening to one another, and on doing everything possible to bring back the offending brother, the one lost sheep.
I become still, aware of God's presence with and within me.
I entrust anything that may be distracting me to the Lord's safekeeping.
---
Notes From staff meeting held last Tuesday.
Last week's staff meeting was held on zoom so that both Andrew and Sian could attend…both were at separate conferences.
1. New Website. Now has clearer headings and is easier to navigate. It works well on the phones. The sections detailing the life of our four churches needs updating.
2. Halo Heating System. This system will heat only the area where people are seating. A full report including quotes and photos will be distributed to PCCs and shared with everyone. We will visit Taunton and Bristol to see churches where the system has been fitted. There are grants available for churches looking to achieve net zero on carbon emissions. We already source electricity from companies supplying 100% renewable energy.
3. Holiday Club. The children really enjoyed the 4 weeks activities based at Paul but with many excursions and experiences further afield. But we also offered a play space, food and activities at the Playzone St John's to 70 children plus adults each day. A huge thanks to all of you who contributed to these projects.
4. Green church. St Peter's church has achieved a bronze award and Paul church is close to a silver. This green agenda is important for us as the Impact of climate change is already being felt. ACTION to everyone, to think what WE are going to do about it here.
5. Appointment of new Family Worker. We are about to advertise this post, working with children under 7. A non-graduate post but experience of working as part of team and with children is essential. 16 hours a week.
6. Warm Spaces. This year these hospitality projects will be called "Open House". Publicity for the various groups will be circulated soon.
7. Feast Nights for Families: Tuesdays and Thursdays after school. We need to recruit a few more volunteers and people to prepare a meal.
8. 24 hour prayer. This is to undergird and launch Night Church Penzance, on the Feast of St Michael Friday 29th September until midday on Saturday 30th. It will be preceded by Holy Communion on the Mount and communion will be brought to St Mary's church. Local community groups have been invited.
9. Paul Feast 10.30am October 8th is a Cluster service, followed by light refreshments. The Dean of Truro cathedral Fr Simon Robinson will be preaching.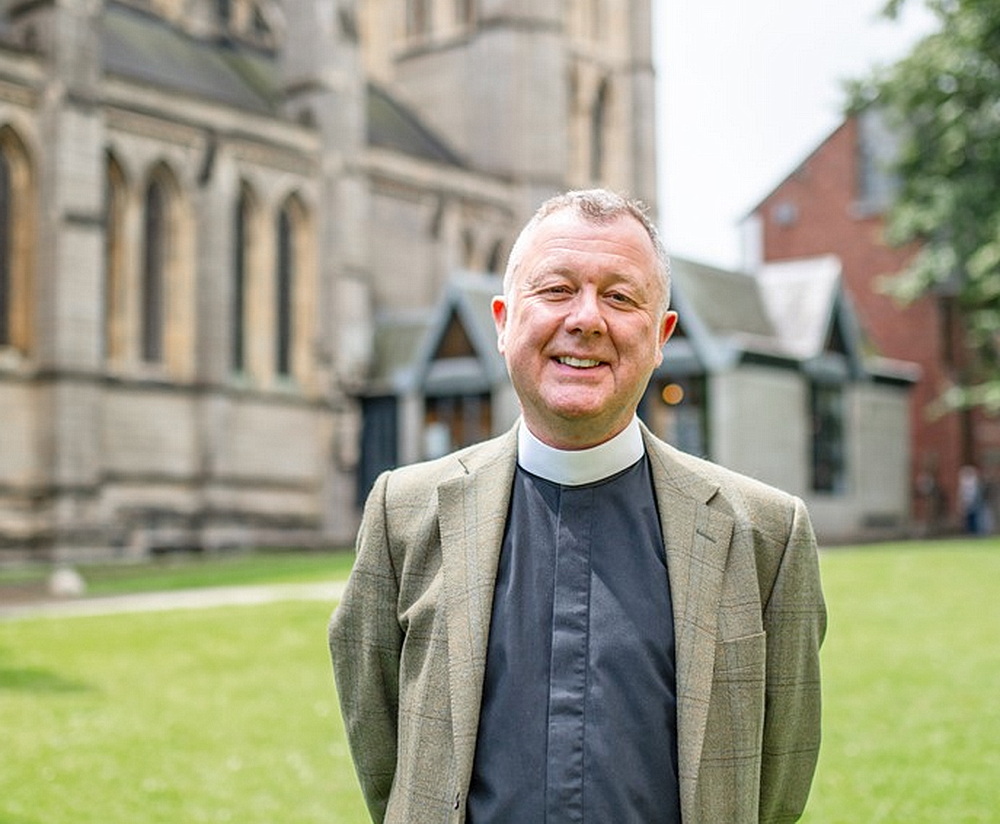 ---
Sens Kernewek training report
On Monday I went to my first Sens Kernewek group at Epiphany House in Truro. This is a community of people exploring a call to local church leadership. The evening is structured according to the description of the early church in Acts 2:42; the Apostles teaching, the breaking of bread, fellowship, and prayers. Following this framework, we are reading Mark's Gospel from beginning to end in the practice of Lectio Divina, we share a simple meal together, we learn together about leading a local church community and we pray together.
During our time together we will explore our calling, and it is hoped that at the end of the course in March we will be commissioned as local church leaders. Some may go on to Readership or Ordained Ministry. I really loved the laid-back style with no tables, chairs in a circle and authenticity encouraged!" Alice
---
Franciscan conference
At present I am attending the international Franciscan conference for the leaders of both the First Order and Third Order communities across the globe. People were delighted by the welcome bags made by Sue Wallis and packed by the Monday group, also by the video made by Alex (available on our website) and song composed by Lesley.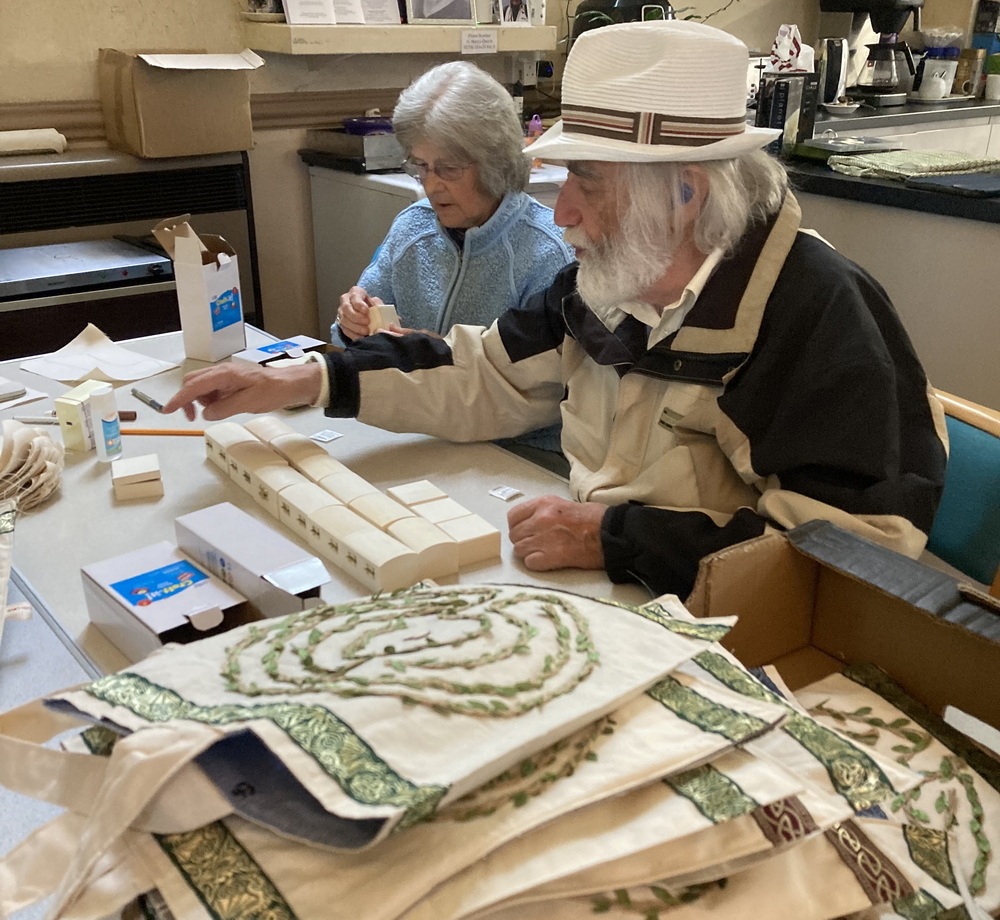 The hot weather has made conference time quite challenging, even for people from very hot countries! But listening and working with brothers from the Solomon Islands, where the islands they were born on are now under water, has been heartbreaking. The global stories of people working in areas of extreme poverty are challenging. But Franciscan joy of living simply, gently, and humbly remains.
---
Give the gift of hope this Christmas.
The 2023 Cornish Christmas Giving Catalogue will soon be launched. Consider giving the gift of hope this Christmas by supporting one of the 20 local charities and organisations featured. Once again, the playzone at St John's is featured in the catalogue hoping that people might give us a Christmas gift. The catalogue raised almost £12,000 for local charities working with children, young people, homeless and vulnerable individuals in 2022. The catalogue will be available online and in print.
---
Creation Care Service of Celebration.
Truro Cathedral Saturday Sept 16th at 2pm.
Address by The Rt Revd. Hugh Nelson Bishop of St Germans
JUSTICE OR JUST US? Climate justice and what that means.
Presentation detailing Kernow Green Church Awards & Eco Church Awards.
Music from Cornwall Youth Choir.
---
Harvest Festival across the cluster
October 1st
"Preserves, pickles, jams and jellies"
What sustains and nourishes us in the long dark days, I wonder? And how do we celebrate that which sees us through those times?
In preparation for this Harvest festival, you might like to make some preserves, pickles, jams and jellies out of this summer's fruit and vegetable produce. Or of course, you may just buy a few pots and note the ingredients. We ask that you bring a few pots or jars along with you on that Sunday.
So a pre harvest challenge to us all!!
---
Autumn Study Group
"The Precarious church": by Martyn Percy
I wonder if you have ordered and read this book? We will reflect on this book in some detail. Three reflective evening sessions over a three-month period so that we can reflect both on the book but on the discussions within the group.
Tuesday 26th September 7pm: zoom.
Wednesday 27th September 7pm at Hanover house PZ (with soup)
Tuesday 17th October 7pm: zoom.
Wednesday 18th October 7pm at Hanover House PZ (with soup)
---
Invitation to Churches Together in Penzance.
You are invited to the next CTIPA forum meeting. This will be on Tuesday October 24th at 7 pm at High Street Methodist Chapel. The guest speaker will be Alice Phoenix. Alice is a former police officer with heart for the town, and is currently working with the Penlee Cluster who have visions of starting a Night Church.
---
Website of the Week
The canticle of creation
We continue to celebrate the global ecumenical 'Season of Creation which runs until 4th October.
Pope Francis' encyclical, Laudato Si' takes its title from the opening words of St Francis' Canticle of the Creatures' (or 'Canticle of the Sun'). By the time he composed this remarkable work, St Francis was blind.  Yet, he was able to see more clearly than ever with the inner eye of his mind. With unparalleled clarity he perceived the basic unity of all creation and his own place as a friar in the midst of God's creatures.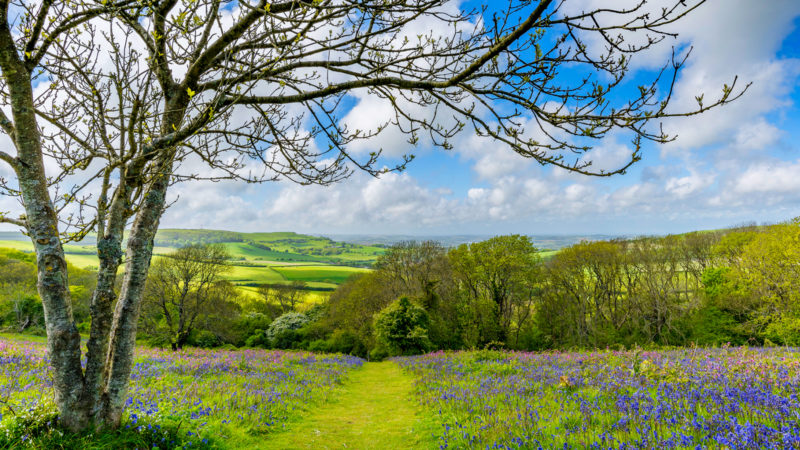 In describing all created things as sisters and brothers to mankind, he drives home the message that we are all one great family, sharing Earth – our common home. Pray this thrilling hymn to creation at:
---
24 Hour Prayer and Worship Sign-up sheet
In each of the cluster churches there is a signup sheet to take part in the St Michael and All angels 24 hour prayer time. You can offer these prayers either at St Mary's church, taking part in one of the organised prayer times, prayer stations or meals. Or you could pray in your own home.  Whichever way you choose to participate please pray for the needs of our communities overlooking St Michael Mount and also give thanks for God's love for us all.
---
Anti-Slavery Week 2023
October 16 – 22
Anti-Slavery Day 2023 October 18.
This year will continue the theme of "Make it Slavery Free". Find out more on the Hope for Justice website.

---
Christians Against Poverty Sunday
takes place on October 15.
As the rise in the cost of living continues to sweep across the UK, Christians Against Poverty are looking to strengthen churches in the Diocese of Truro to answer God's call to respond.
New resources are available. These free resources have been designed specifically to help churches respond to UK poverty. The theme, compassion in action, will inspire us through using a gospel story to demonstrate how activating our compassion and putting our faith in God, can make a difference for a multitude of individuals and families currently being impacted by the cost-of-living crisis.
---
Safer Cornwall Training courses.
Basic Drug Awareness Training Sept 19 & 26, online
This is a free 2x half-day course (9:30am – 1:30pm).
Young People's Substance Awareness & Screening Training (SUST) Tuesday, Sept 19 (online)
This is a free 1-day course, delivered by YZUP the Young People's Drug & Alcohol Treatment Service.
Cocaine, Crack & other Stimulants Training.
Friday, Sept 29, Zoom. This is a free 1-day online course (10am – 3:45pm), delivered by Kevin Flemen from Kfx.
For more information and to book visit:
---