Sacrifice Remembered
The latest Summer talk was given in Paul Church last night and the subject was Richard Rescorla who was born in Hayle and who is remembered for helping to save 2700 in the 9/11 attack on the Twin Towers in New York.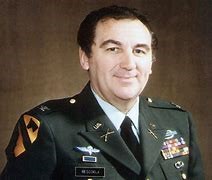 Rick served in the British and American armies and then became head of private security for Morgan Stanley at the Twin Towers. In that role he devised a system should the day ever come for a mass evacuation of the building. That day arrived on September 11th 2001 and the fact that so many escaped safely is due to the system he helped set up for such an emergency. After leading many out of the building he returned as he feared there were people with disabilities still inside. He was killed when the tower collapsed.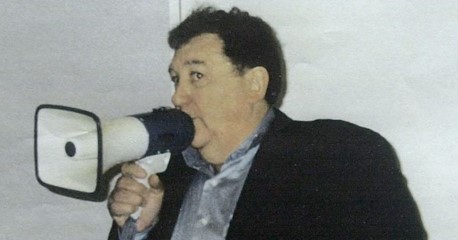 This last photo of him was taken on the 10th floor and it was reported he was singing some of his favourite Cornish Songs to encourage those around him.
Back in Cornwall he is remembered with a plaque in Hayle and now has a street named after him on North Quay where he played as a child.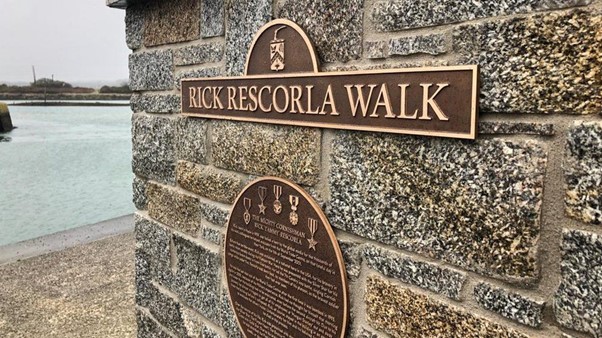 GWR have a train named in his memory and at the same ceremony the train remembering the crew of the Solomon Browne was also dedicated. This gave a powerful link to Paul Church as it contains a memorial to the crew of the Penlee Lifeboat crew.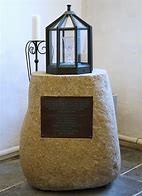 Another link is through the St Ives Artist Roy Ray who has a sculpture at Ground Zero and whose triptych Where Their Footsteps Left No Footsteps was exhibited at St Marys Penzance.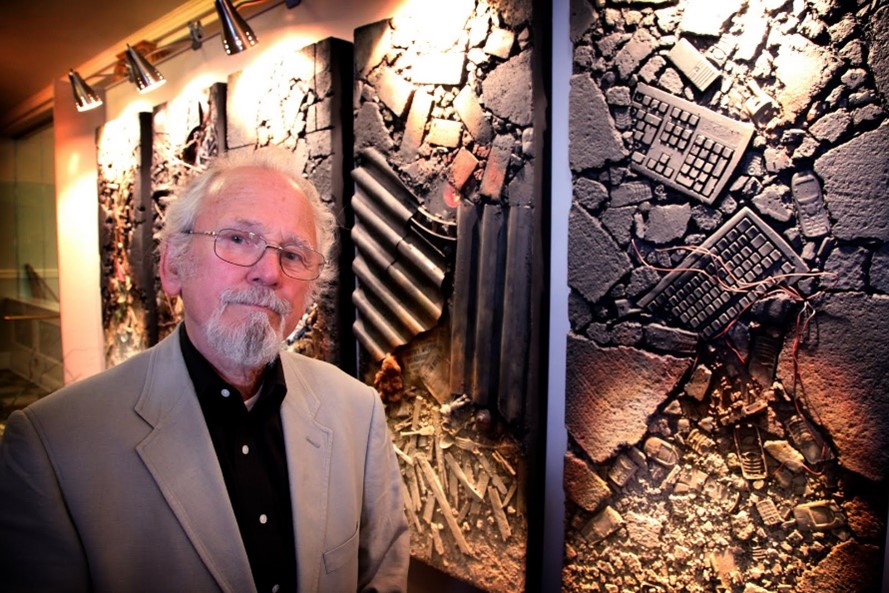 With many thanks to local historian Trevor Smitheram for his knowledgable informative and entertaining talk – and for his Cornish waistcoat We wish him well for his forthcoming trip to USA and his meeting with Ricks family.