Revd Andrew Yates reports.
An early start saw me as part of the hosting group for a Fringe Meeting on using Church Land which was jointly organised by the Synod Environment Group in partnership with the Rural Interest Group.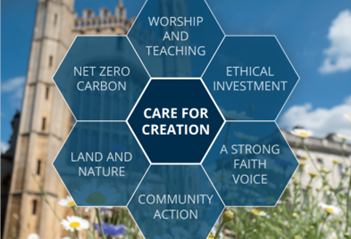 The session began with the Bishop of Norwich, Graham Usher, who is the lead Bishop on the Environment and who outlined his three aims in the role.
Working towards Net Zero in our churches by 2030. Much progress is being made here with several dioceses identifying grants to help churches on this journey.

Celebrating and promoting Bio diversity. Nota new thing for the church .. Rev Gilbert White was one of the foremost naturalists of his day. And in the 21st century Churchyards are seen as reservoirs of nature through being so ancient and relatively undisturbed over the years!

Using environment issues as a tool in our outreach. For example making common ground with those who may not be churchgoers but who would sign up to the slogan To love simply so others can simply live.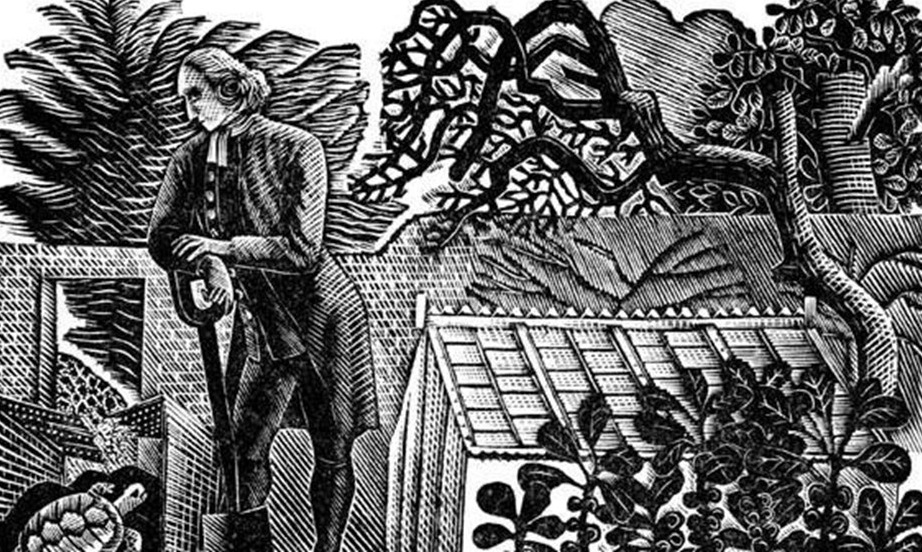 The main presentation was by Paul Jaffe a member of the Church Commissioners Real Assets team. They have just published a report that highlights the importance placed on Sustainability across their portfolio 6346_1_cc_rasr_full_300623_lr2.pdf (churchofengland.org)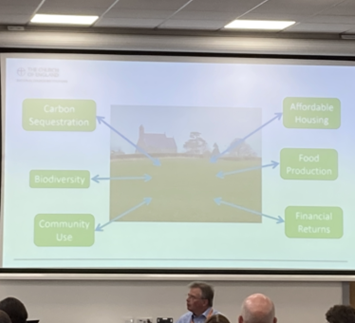 The portfolio covers a diverse range of assets – farmland, forestry, development land, built environment and infrastructure – totalling over £2.5bn in value.
The Church Commissioners calculated that land and built environment investments are absorbing or avoiding more greenhouse gases than they are emitting. Farmland is the highest emitter, while sustainable forestry absorbs high levels of carbon. Infrastructure investments, which focus predominantly on green energy, are helping to avoid emissions and support the transition to a low carbon economy.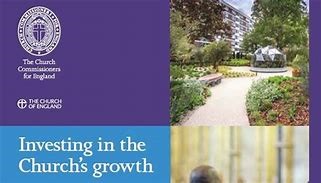 Sustainability is core to the Church Commissioners' approach.
In 2022, all of the Church Commissioners' forestry investments were certified as sustainable. More than 12 million trees were planted in the last five years, doubling the area of native woodland across the Church Commissioners' forests in the UK. Meanwhile, over £250 million has been committed to green infrastructure and social impact initiatives.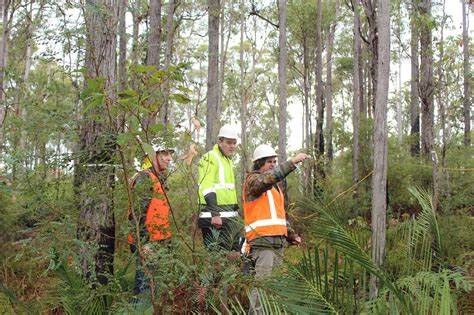 The report also notes the Church Commissioners' ability to deliver around 30,000 new homes in England from its development land, of which roughly 9,000 will be affordable. This means the Church Commissioners has one of the largest strategic land portfolios of any private institutional landowner.
They are fully aware that there is a range of debates over how land can and should be used – and there are great challenges in maintaining a balance here. For example one quick route towards net zero would be to sell off all the dairy farms as milk production is a high carbon emitter .. but there are livelihoods and there is food supply factors to consider as well. The goal has to be a Net Zero World not just a church Net Zero portfolio.
For those wanting to find out more there is a webinar on July 19th at 10am on this issue. Find out more at Church of England Environment Programme | The Church of England
The other presentation was by the Bishop of Chelmsford, Guli Francis-Deqhani who is the lead Bishop on Housing. She spoke of the church's ambition to see more TRULY affordable homes built following a report on housing called Coming Home.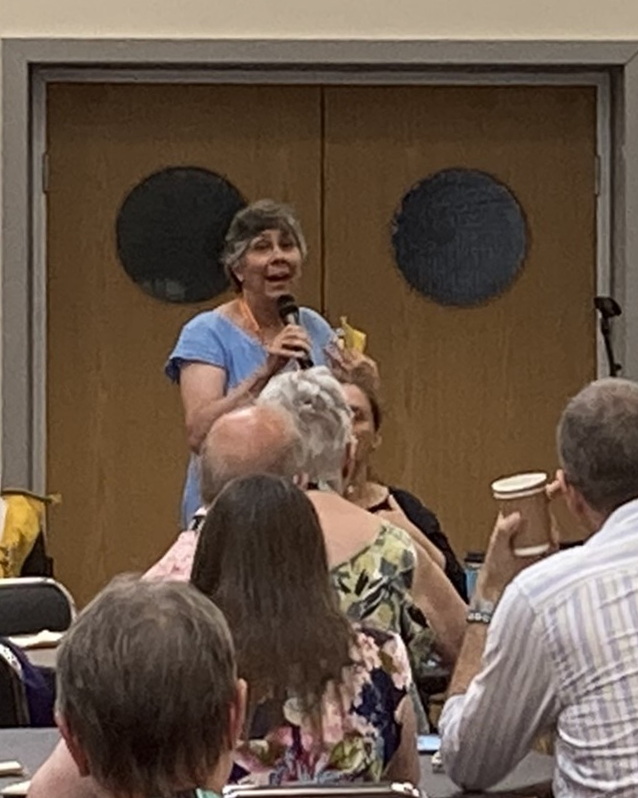 Good Housing should be Sustainable Safe Stable Satisfying Sociable
This area too has lots of challenges not least as we maintain our commitment to do this in harmony with nature.
There is now a Church Housing Foundation.

· Church Housing Foundation which is collecting and sharing the expertise that exists across the church so we can use more of our land to build homes.
· Church Housing Association which can build and run social housing schemes.
· Church Development Agency that can provide in-house support costing less than the market might charge. This opens the possibility of pooling land and using the central agency to develop homes. In the past Dioceses have had fingers burnt in partnerships with developers that have gone wrong. The Development Agency of the church should prevent this and give diocese confidence to try schemes.
In her role Bp Guli encouraged us to join her to press govt and all political parties to come together to create for our nation a long term strategy overview 25 years so that every family can live in a Sustainable Safe Stable Satisfying Sociable home.
Synod business
The morning session of the full Synod opened with the Legislative Business Miscellaneous Provisions Measure Amending Canon 43 for Final drafting and Final Approval. In a nutshell this bit of legislation brings together lots of small bits that would not be big enough to be worthy of its own piece of legislation. So we agreed to make permanent the provision for our meetings to be hybrid so people can join in via zoom as a way of making participation open to all. And we had to make changes in church regulations so that we fall in line with the change in marriage law in England that the minimum age to be married has been raised to 18
And many other bits and pieces.
Divestment
Our second discussion was about the Church's Investments and especially our shares in Oil and Gas Companies.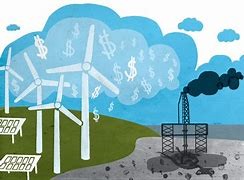 In 2018 the Synod asked those who oversee the Investments of the Church Commissioners and the Pension Board to monitor these investments and to hold companies to their development to be aligned to keeping the global rise in temperatures to 1.5 C
Last week both these bodies decided to divest from these oil and gas companies because their practise and future plans are clearly nowhere near to the need to reduce the emissions that will stop the rising temperatures
This decision was positively welcomed by the Synod. The slogan we need 1.5 to stay alive is not just words but is a matter of life and death for many of the worlds population.
Alan Smith who is the Estate Church Commissioner acknowledged that the size of the divestment is relatively small and the shares Will clearly be bought by others. But there is a moral authority that punches well above our weight and we should be proud that the decision the church has made has encouraged other investors to take a similar decision.
Going forward he said that the other way to influence the behaviour of the oil and gas companies is to choke the demand for their product. And so the move to re invest in Renewable Energies is key to bringing this pressure on them.
HeartEdge fringe
It is a day of fringes. Lunchtime saw me meeting up with our Heart Edge friends.
These fringe meetings are very popular with me as it in these informal meetings that we learn about and share what others are doing in their parish settings
So it was good to meet Martin from Brighton who has written a book called Church Beyond Walls. Martin with his congregation created light shows in the town, offered walking meditations and linked up with retailers to create spiritual shop windows and used local folk traditions to introduce people to the Christian faith. And also there was Mary from Workington in Cumbria who is at the start of a churchyard project looking to open up the space to the community After our conversation she was going away to look up the Quiet Garden page on the Cluster web site to copy our Celtic Saints Boards idea and to watch and listen to the Labyrinth making film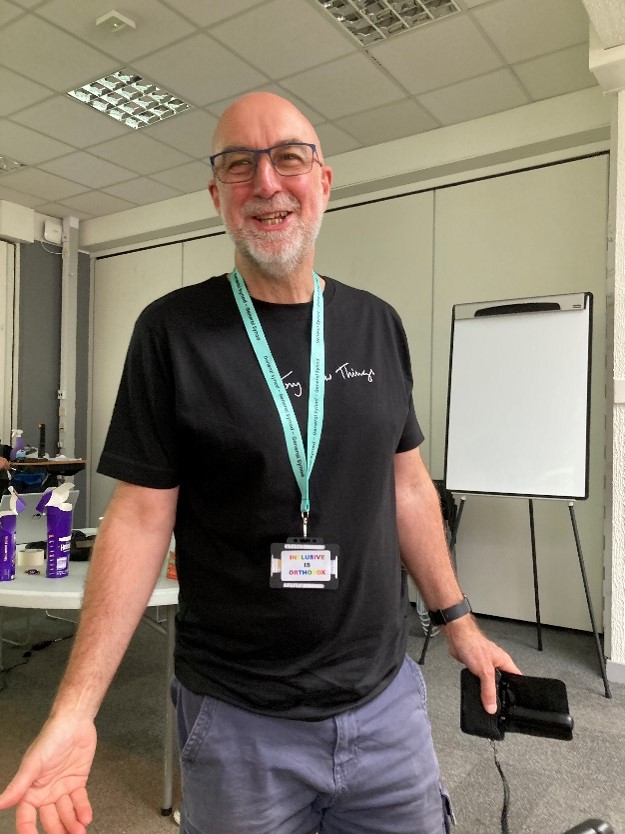 One of the Heart Edge team was Andy Salmon. Ten years ago Andy was one of the panel on the Church Community Fund which was responsible for giving us a grant of £15,000 towards the PlayZone in St John's. He was impressed when I showed him a photo of the structure and thrilled to hear how much Pz@Pz has been used over the years.
Living in Love and Faith
In February 2023 the General Synod passed a resolution that following a long and extensive consultation called Living in Love and Faith approved the use of prayers that could be used in church for couples who had celebrated a civil marriage including but not exclusively a same sex marriage. Work was needed to finalise these prayers in the lights of comments made in the debate. Synod also recognised that there needed to be a change to the pastoral guidance around the vocation to priest hood of those who might be in a committed monogamous same sex relationship. The hope was that this would be done in time for our meeting in July. This has turned out to be more complex and so instead we received an update on the progress to date.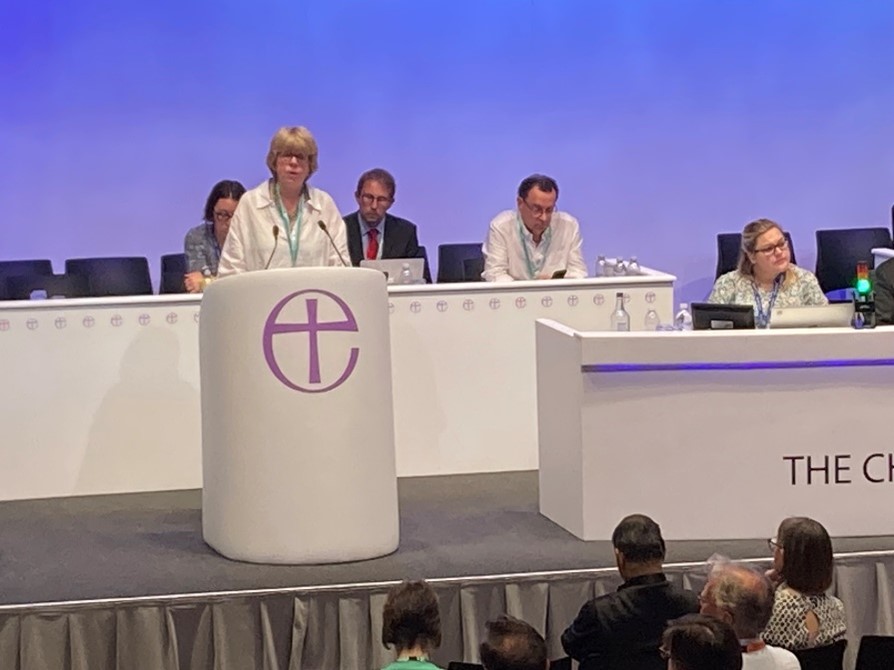 The Presentation was led by the Bishop of London, Sarah Mullaley.
There have been another strand added to the work. This comes under the title of Pastoral Assurance and it is safeguarding the consciences of those who would not feel able to use these prayers because of views they hold.
I take this additional task as a good sign that as a church we do want to try to walk together. Maybe we were listening to the Archbishop of York in his presidential address and his plea to us to live out the meaning of the OUR FATHER prayer.