With the Revd Andrew Yates
An early start as I had signed up for a pre business fringe meeting. The topic was funerals – perhaps not everyone's choice of conversation at 8 o'clock in the morning! – and was based on some research undertaken by an organization called THEOS.
There were some interesting results which reflect a significant shift in attitudes towards death and funerals within our society. Two headline catching results from the survey.
There has been a large increase in what are known as 'direct funerals' i.e. when there is no funeral held at all for someone who has died and their body is just taken to the local crematorium. In 2019 direct funerals accounted for just 3 % of funerals but by this year it has increased to 23 %. Participants in the survey who were in favour of direct funerals for themselves gave as the main reasons .
They thought the money could be used for something more useful and they wanted to save their families the fuss of arranging the funeral.
The researchers also thought that powerful advertising on day-time TV was also a significant factor in this change.
Another interesting statistic was that at the current time only 23% of funerals are conducted by a Church of England minister. In contrast to this statistic the research revealed that a higher number of those questioned about their own funeral being held by a faith community and one of the key reasons was because of the support for the bereaved family after the funeral.
The early alarm call was rewarded because person leading the workshop was Marianne (or was it Madeline ? ) who recognised me instantly from her research visit to Penlee Cluster as part of their Social Action project. Surprisingly she still has very good memories of sheltering in a standing stone circle with a load of Playscheme youngsters during a Cornish storm ! Apparently she still counts that visit as one of the highlights of that particular programme and spoke highly of the scheme and it's breadth.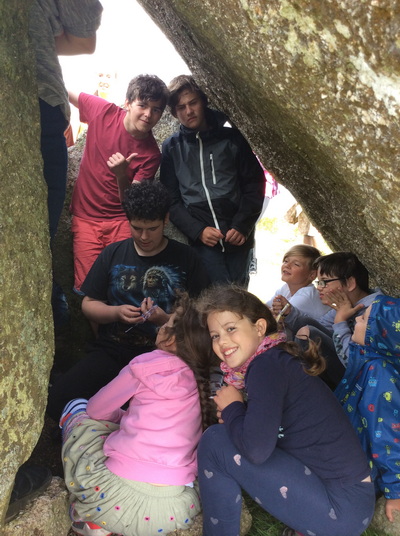 ---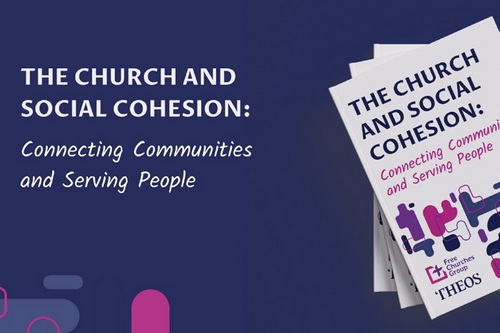 After a service of Holy Communion theGeneral Synod Business began with a debate about what is known as the Redress Scheme. Sadly there is a long list of people who have suffered abuse from Church of England priests and youth workers. And the provision being debated was to formalize a process for paying compensation to these survivors. The motion we were discussing was to set out general principles, and more work will need to be done on the specific details of how the amounts would be calculated.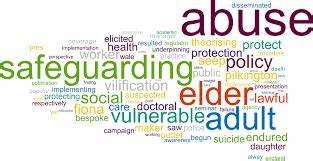 There were concerns expressed over parishes possibly becoming bankrupt if a case of abuse was identified by the priest or a children's worker of that church. However, parishes worried they might have to pay more than they can afford, were reassured that a funding formula has been devised, with a means test and a contribution cap meaning "every parish and local accountable body will be included in the process equitably and fairly".
Another important point for further consideration was raised over noting that issues around safeguarding are not limited to just financial matters. There is often a personal dimension. So one member pointed out that in a small rural parish on the PCC there may well be people who have known abuse themselves … there may be on the PCC, a member who is related to the congregation member who has suffered abuse or even a PCC member related to the an abuser. Those who have the responsibility for developing the next stage were urged to consider the personal dimension of this sensitive matter.
The National Media coverage will no doubt focus on the debate around the next stage of the Living in Love and Faith process. But for me there is so much more to attending General Synod than this topic even though it is very important. To demonstrate this here is a summary of two meetings I went to – they are known as Fringe meetings, but their subject matter is far from being at the edge.
---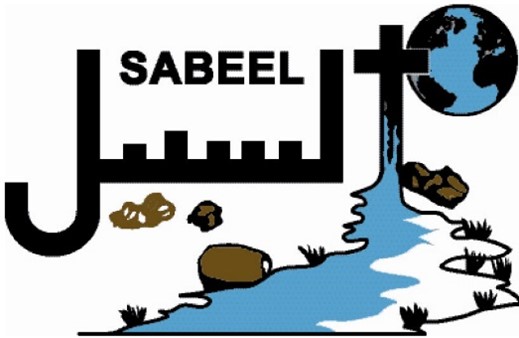 At lunch time I joined a meeting organised by SABEEL – A group supporting Palestinian Christians in Israel. SABEEL means in Arabic the path, or the way. Several people at the meeting had recently visited the Holy Land and it was moving to hear their personal testimony. The main focus in our National Media is currently on the war in Gaza. But we heard that in the part of Israel /Palestine known as the West Bank there is a serious persecution of the Palestinians who live there with indiscriminate attacks and shootings by Israeli Settlers on Palestinians and some of them being fatal. We also heard that it is the Christian Communities in both the West Bank and Gaza that provide much of the social and community support to those most affected. The Diocese of Carlisle have submitted a motion to be tabled at a future General Synod calling for more support for our sisters and brothers in Christ living out their faith in these troubling times.  Watch this space for further developments.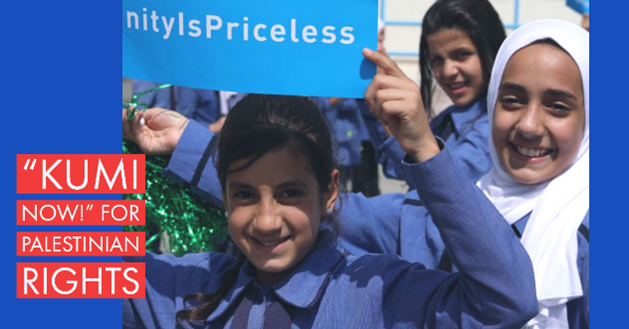 ---

And in the evening, I attended a meeting held by the Churches Housing Foundation. Three years ago the Archbishops held a Commission on Housing and they produced a report called Coming Home. This report challenged the Church of England to do more to help address the housing crisis our country is facing. I was especially interested in this because of the large number of families in Cornwall who are having to live in temporary accommodation.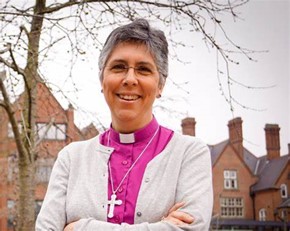 The session was led by two women bishops. Bishop Guli of Chelmsford is the lead bishop on housing. She says her role is not to point fingers at others but to make sure that the CofE is involved in making a difference. The CofE owns about 200,000 acres of Land in England which is split roughly 50 – 50 between the Church Commissioners and Dioceses. There are some good stories of how some of this land has been used to provide Affordable Housing in Preston and London but there is SO MUCH MORE we can be doing.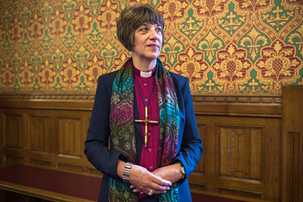 The Bishop of Gloucester told how their Diocese had been willing to second some of their Diocesan Staff towards this important work. And as Bishop of Prisons Bishop Rachel has promoted a scheme in which people leaving prison are taken on to work as builders so they gain skills as well as contribute to reducing the housing shortage.
The Gloucester Diocesan Secretary was one of those presenting and it was good to talk to him afterwards and to hear that in his view the housing work he is involved in is a direct result of a conference entitled Faith In Affordable Housing organised by the South West Social Responsibility Officers group of which I had been a part. Sometimes it is good to hear that seeds planted many years ago do actually grow and yield a harvest !