Bible readings to reflect on this week.
Matthew 22: 1-14 : Philippians 4: 1-9
These readings will form the theme for next week's worship across the cluster churches.
The Feast of St Pol de Leon
Cluster service at Paul church Oct 8th 10.30am
Our thanks and appreciation to invited guests who represent a wide variety of voluntary organisations which serve this great community. The talk will be given by the new Dean of Truro Cathedral, Fr Simon. Following this service, you are all invited to share in the far-famed Feast Fruit Cake and wine and soft drinks.
A perfect start to the week.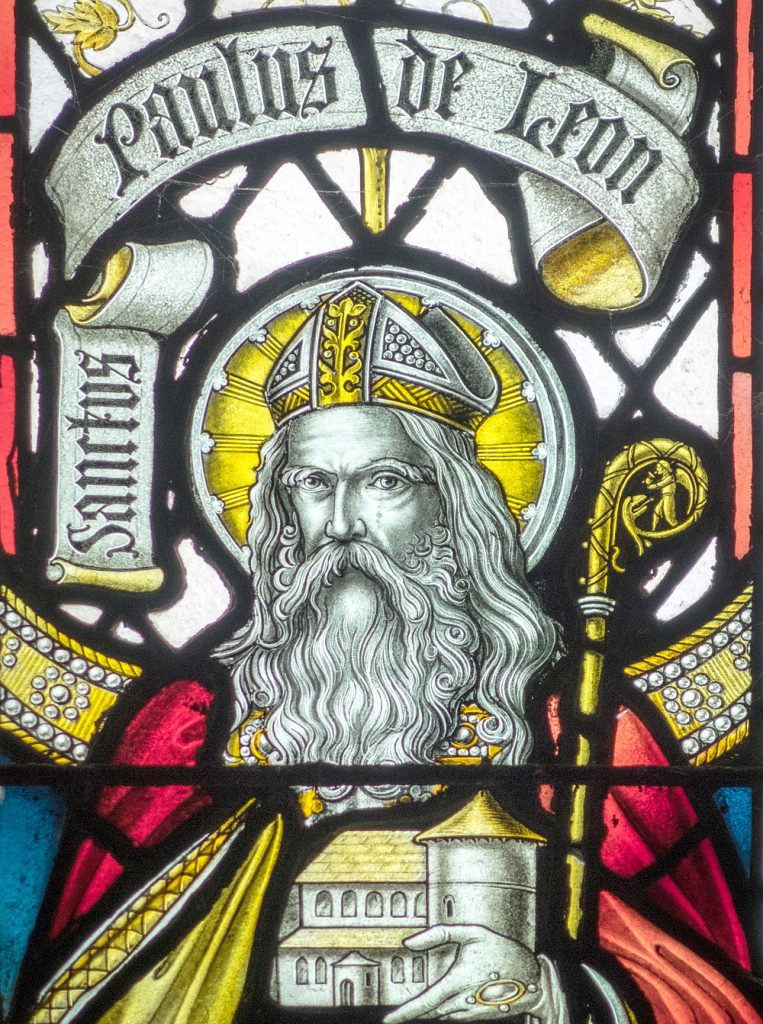 Feast '23 programme
Sunday Oct 8th 7.00pm Mousehole Male Voice Choir Concert.
The choir rehearses in church weekly, and there's a close bond between 'us' and 'them'. Proceeds of this concert are generously donated to the church.
Monday Oct 9th 6pm Mousehole School Feast Concert.
There are strong bonds between the school and church too. The infectious blend of enthusiasm, effort, pride and talent in the concert is just lovely. WI refreshments at the end.
Saturday Oct 14th 7pm Paul Feast Bring and Share meal
Bring your favourite dish or your 'go to' special occasion recipe to share with everyone. This is a celebration event to eat and drink to the fab village we live in or near, to greet the people we know and to meet some we don't yet know. 'Posh' dress would be nice but optional, just enjoy the evening.
Free of course. Wine on sale
Sunday Oct 15th 6pm Paul Feast Festival Choral Evensong
Choral evensong happens every three or four months at Paul, thanks to the enthusiasm and leadership of Kevin Lane, the church's talented and inspirational organist and choir master. A traditional service, reflective and beautiful.
---
Inclusive Church
Paul Church has signed up to be an Inclusive Church and its application has been accepted. There is only one other church in Cornwall that is part of the Inclusive Church network: the Methodist Church in Truro. In practice, we will need to continue to ask ourselves the question, "Are we inclusive?"
---
Understanding Christianity and schools
Training session on zoom Wed 11th October:
This session is designed for anyone who wants to gain an understanding of how RE is taught in schools.
Understanding Christianity is a whole school approach to the teaching and learning of Christianity in Religious Education. Pupils from 4-14 years explore the significant theological concepts within Christianity as part of developing their wider religious, theological and cultural literacy.
Join this session for an overview of this fantastic teaching resource with details about how it teaches Christianity to children across the different age ranges. We will also explore how the 'Big Story' of the Bible is taught in a visual way along with a little taster of some of the inspiring and thought provoking RE lessons that will be delivered in schools using this resource.
The session will be led by Nicki Bonell and Felicity Henchley, LTRE West and Mid Cornwall Primary hub leads.
---
Daily prayer the bedrock of Christian faith.
Celtic Daily morning prayer 8am : zoom. Each day a small group of people gather together online to pray, listen and discuss the bible readings of the day and to pray for the needs of our local communities. You are most welcome to join us.
OR: If you value listening to psalms being sung in traditional way and find your route into worship this way then it is possible to download the Church of England daily prayer app and listen in that way at a time that suits you.
---
24 hour prayer vigil
How blessed we were. What an amazing experience.
This event at St Mary's PZ was well attended with people in the building throughout the whole of that time and a good number of people came from other churches. Children and adults from across the age range took part. Eating meals at our "bigger table" was an important part of this event and good connections were made.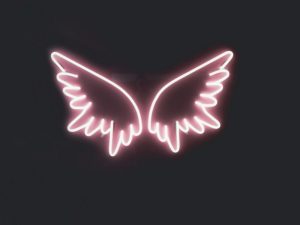 NightChurchPZ Volunteers.
We are now full steam ahead to make NightChurchPZ happen. NightChurchPZ will launch on Saturday 11th November.
Could you be a Volunteer?
We are actively enlisting volunteers to be part of the NightChurchPZ 'Floor' team and 'Prayer' team. Floor Team volunteers would be available on a Saturday night month, from 8pm until 3am. The role would include welcoming on the door at St Mary's, serving drinks and snacks, praying on-site, lighting and music, and being available to be a listening-ear. We will need 10 Floor Team members to open. Volunteers Day (including lunch) will happen a few weeks beforehand. No experience necessary.
If you would like to volunteer, please email Alice on nightchurchpz@penleecluster.com
The next NightChurch planning meeting is on Tuesday 10th October at 17:30 @St Mary's church PZ. Would you like to be involved? Come along to find out more.
---
Challenge Poverty Week 2023
This year, Challenge Poverty Week in partnership with Church Action on Poverty will run from the 16th to the 22nd of October. We are asking churches and other projects working to address a range of issues to get involved. We are asking you to invite local leaders, including MPs and Local Councillors, to visit your project to show case the excellent work you do and to offer to your visitors' insights into why so many people in our communities are suffering from poverty.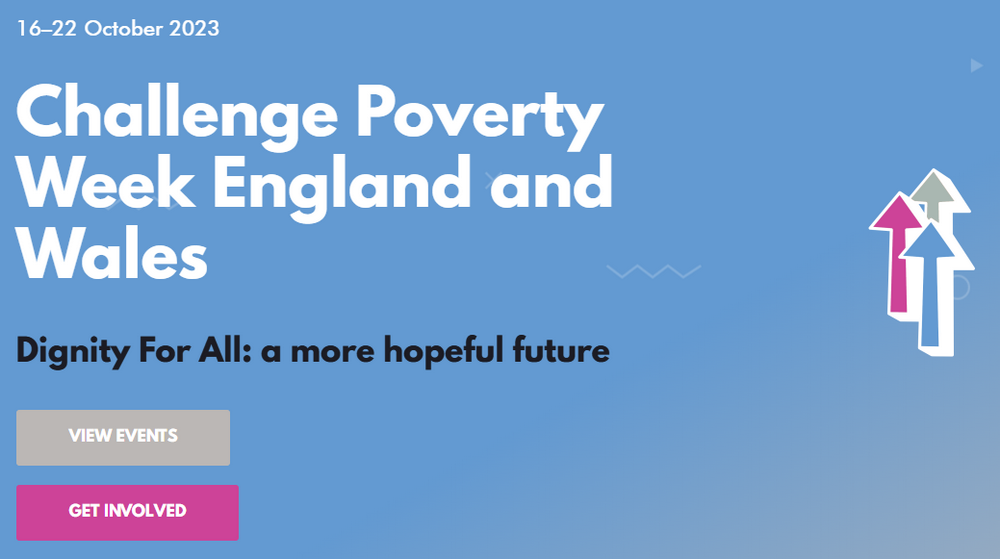 There will be a chance to post photos and a short comment.
A report will be prepared and widely distributed to raise awareness of the issues and to try and influence local and central government planning and policy making, with a view to making positive changes regarding poverty.
There will also be a Conference on the 13th of October, as part of Challenge Poverty Week at St Michael's Church, Newquay from 9.30am to 2pm –
Church Action on Poverty is also involved in a meeting on the 14th of October, involving a range of national organisations in an event titled Free from Poverty. A focus on all these events is that the soaring cost of living in Cornwall will deny dignity to many people. Andrewy@cornwallindependentpovertyforum.com

Please encourage local leaders to visit your project in CPW or sometime in October. There may be some councillors who are looking for projects to visit and if you want to put yourself forward then contact Justin Ricks Justin.ricks@cornwallvsf.org to see if you can be linked up.
If you cannot find a local leader then please just take a photo of your group with the attached Challenge Poverty Week poster included and post using hashtags. Andrew Yates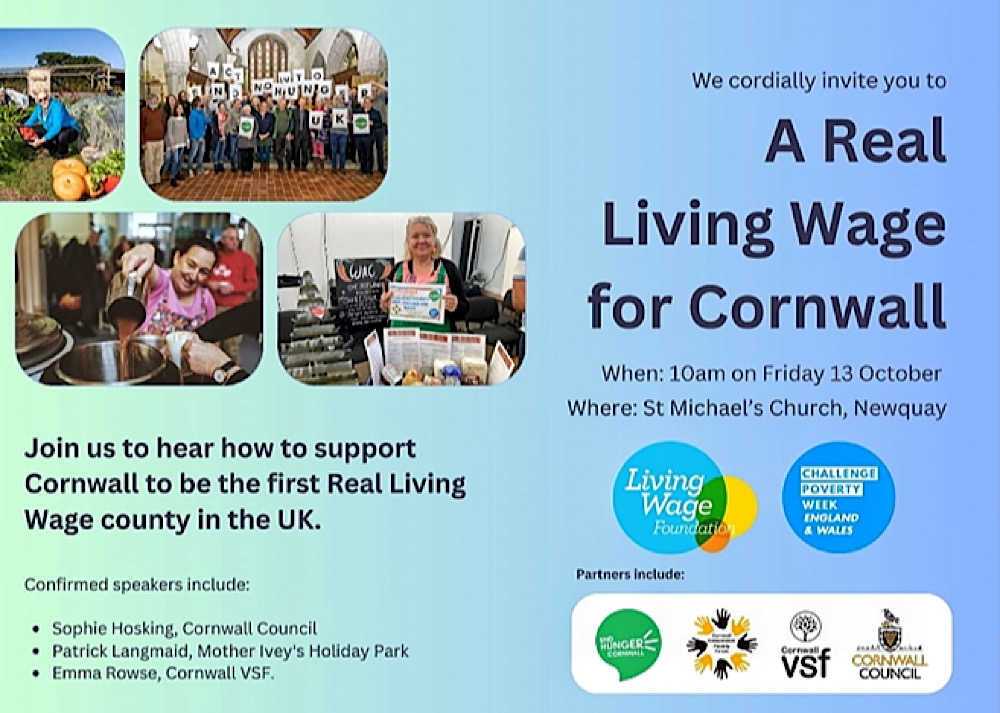 ---
Caring for our earth.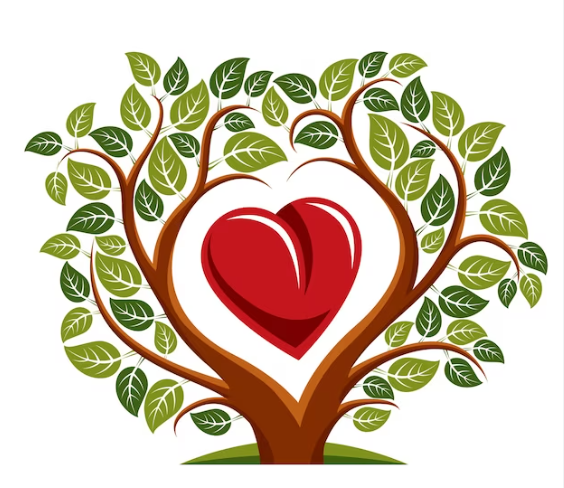 On Friday 27th October, @cornwallcouncil will be giving away free trees outside Morrab Library. Collect a free tree for your back garden from the gazebo between 10.30am and 3pm.
Trees on offer include Rowan, Whitebeam, Hazel, Crab Apple and Hawthorn.
---
MacMillan appeal
Thanks to all who supported the Macmillan afternoon tea event at St Peter's Newlyn on Saturday and who helped raise £420 for this wonderful charity.
---
Baptism of Diana and Huxley
We welcome Diana who was baptised on Thursday morning and for her continued walk with Christ. She shared with us a picture of Christ that she was inspired to draw when she was 14 and had been part of her faith journey. Many years later she decided that she would like to be baptised.
Huxley was brought for baptism by his parents on Sunday morning and delighted us with his smiles throughout his service of baptism. Have you considered baptism or confirmation as your next step on your faith journey?
Explorer and TV presenter Bear Grylls has fulfilled a lifelong dream, by being baptised in the Jordan River, the same sacred place where Jesus received baptism from John the Baptist.
Grylls shared a picture of this significant moment on X, formerly Twitter, writing: "It had always been a dream of mine to get in the water that Jesus was baptised in by my hero John the Baptist. The story is so amazing, & it seems wherever Jesus went, that new birth, new life, a new vision followed. Luke (in the bible) was probably a Syrian doctor before he met Jesus. He writes a reliable, poignant account of his life. It's short. I like it."
---
Pastoral Ministers training and support.
Workshop on Self harm awareness: Tues 31st Oct: 1pm at St Mary's church PZ
A workshop on de-escalation: November 13th: 1pm at St Mary's church PZ
Workshop on Loss: Dec 11th: 1pm at St Mary's church PZ
Workshop on Drug and Alcohol abuse. TBA
These sessions are open to all. But there will be an half an hour slot at the end of each one especially designed for Pastoral Minister's support.
---
Rotary fundraiser for Ukraine

Mounts Bay Rotary are holding a fundraising meal serving Ukrainian dishes in Paul Church hall on Thursday 19th October 2023. Monies raised will be transferred to Rotary Clubs(s) in Ukraine for them to allocate in the most appropriate way.
Tickets are £10 numbers are limited by the capacity of the hall, but if anyone would like to join us we would be delighted and they should contact Rob Murdoch on 332951 or robmurdoch423@gmail.com
---
Footprints Bereavement Support Group
Meetings will be held once a month on Monday afternoons: 2pm-4pm from November 6th. Posters available soon.
---
Friends of Penlee Cluster Churches AGM
The AGM will take place on Sunday October 22nd at 4pm at Paul Church and on Zoom.
---
Church heating
Three of our churches made the decision to continue to explore halo heating systems as a way of becoming carbon neutral by 2030. More details can be found on our website HERE.
The next step is to visit churches is Taunton and Bristol who have installed the systems.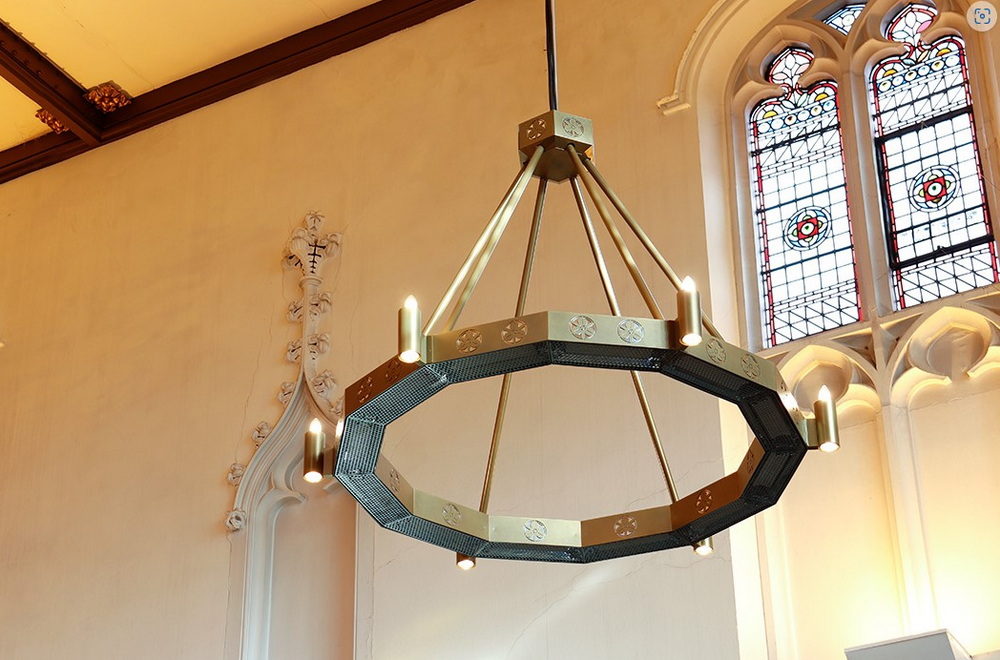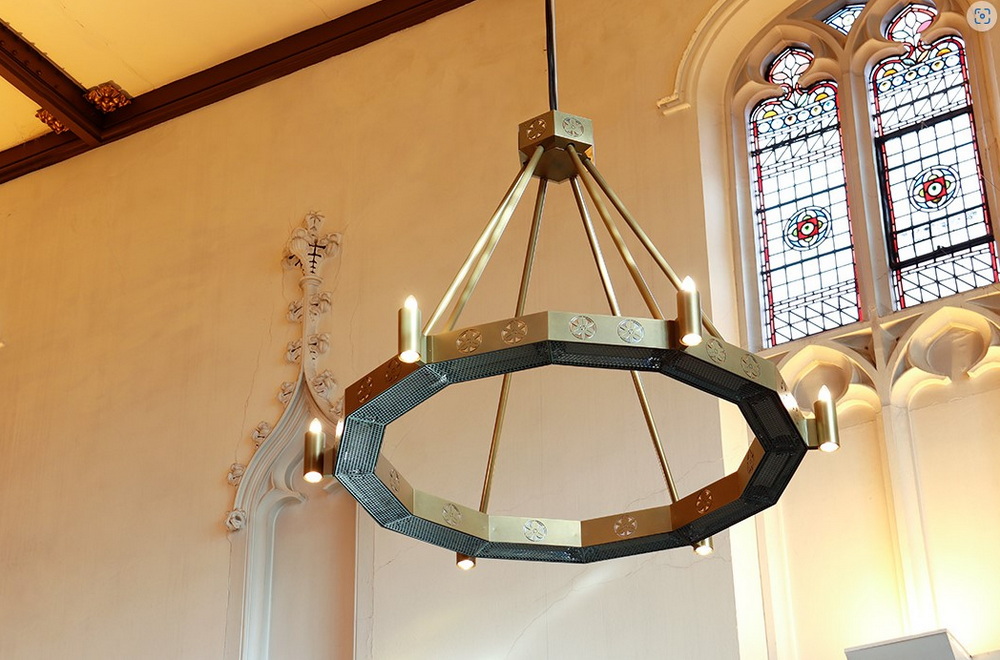 ---
The Rainbow Project
Family Worker Job Advert
16 hours per week; £24,000 Pro Rata
Working with children and families within West Penwith.
Mainly based in Penzance
Working hours: Two set days per week and one Sunday afternoon a month for 3 hours.
Projects include:
Developing the weekly baby and toddler sensory session
Organising and running after school sessions
Linking in with local school and families
Holiday clubs
Wild church
For an application form contact: admin@penleecluster.org.uk
Deadline Sunday 8th at 11pm.
Interviews: Thursday 12th October late afternoon
---
Upcoming musical events in St Mary's, Penzance
Click on the link to find out about three concerts coming soon.