"Pray for the peace of Jerusalem"
Readings for this week: Phil 4: 1-9 and Matthew 22: 1-14
We have watched and listened to the devastating news from the Middle East, the weekend of attacks in Israel that tore through Jewish and Palestinian communities causing panic and destruction. So many Israeli and Palestinian people killed or injured.
As people of faith we pray for all sides:
"We have to pray with the deepest compassion for every single person who suffers and pray for an end to violence. We're praying for justice. We're praying for that deep peace which is not simply the absence of war, but it is a place where people can live in dignity, and reconciliation. And we should not be siding one against the other, but praying into the situation for the peace that passes all human understanding, to filter into the hearts and minds and lives of everybody, every cherished human being who lives in this land. All of them are children of God. And if we lose sight of that, I feel we have ceased to pray with the heart of Christ."
A video message from the Rt Revd Graham Usher, Bishop Norwich
God of mercy and compassion,
of grace and reconciliation,
pour your power upon all your children in the Middle East:
Jews, Muslims and Christians, Palestinians and Israelis.
Let hatred be turned into love, fear to trust, despair to hope,
oppression to freedom, occupation to liberation,
that violent encounters may be replaced by loving embraces,
and peace and justice could be experienced by all.
---
Sun Oct 15th 6pm Paul Feast Festival Choral Evensong
Choral evensong happens every three or four months at Paul, thanks to the enthusiasm and leadership of Kevin Lane, the church's talented and inspirational organist and choir master. A traditional service, reflective and beautiful.
---
All Saints and All Souls' Day
There will be a special All Souls Day act of worship in our churches on Sunday 5th November. On that day we remember before God all those who have died and have been a very important part of our lives.
If you wish to have someone prayed for, please can you place their name on a list which can be found in each of our churches.
---
Caring for our Earth
On Friday 27th October, @cornwallcouncil will be giving away free trees outside Morrab Library. Collect a free tree for your back garden from the gazebo between 10.30am and 3pm.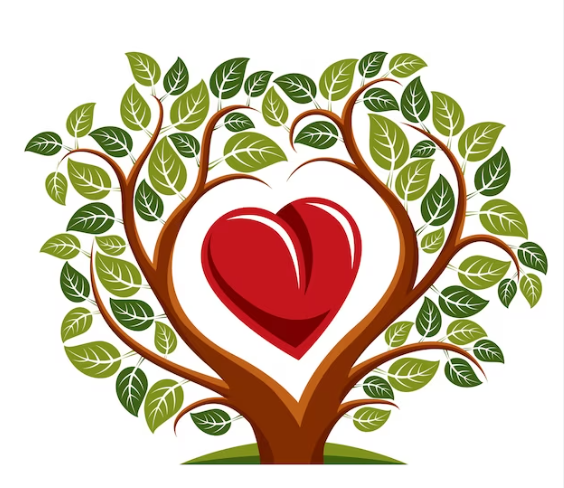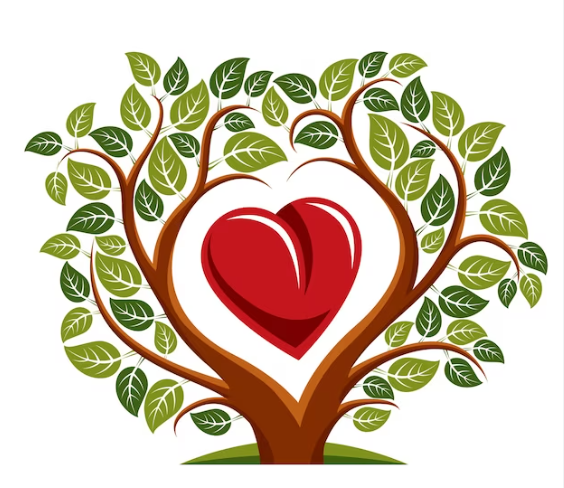 Trees on offer include Rowan, Whitebeam, Hazel, Crab Apple and Hawthorn.
---
Pastoral Ministers: training and support.
Workshop on Self Harm Awareness: Tues 31st Oct: 1pm at St Mary's church PZ
A workshop on de- escalation: Nov 13th: 1pm at St Mary's church PZ
Workshop on Loss: Dec 11th: 1pm at St Mary's church PZ
Workshop on Drug and Alcohol abuse. TBA
These sessions are open to all. But there will be an half an hour slot at the end of each one especially designed for Pastoral Minister's support.
---
Sound system at St Peter's Newlyn.
We are delighted to say that the new sound system has now been installed. The TV screen has also been remounted and linked into the system…along with Bluetooth. It was wonderful to have the system up and running for Wednesday mass this week. Not only is the sound quality amazing but it was also possible to have appropriate music to enhance our worship and prayers.
---
New interim Archdeacon
As many of you are aware, Archdeacon Paul Bryer is currently unwell and in hospital battling covid. It is likely that AD Paul's recovery may take some time.
To give Paul the space he needs to make a full recovery and to support Archdeacon Kelly Betteridge, the Ven Nick Shutt LLM has been appointed as Interim Archdeacon of Cornwall (part-time) covering Paul's responsibilities. He was licensed on Thursday October 5th for a period of six months by the Rt Revd Hugh Nelson, Bishop of Truro.
Nick, who will begin next week, was Archdeacon of Plymouth until his retirement earlier this year.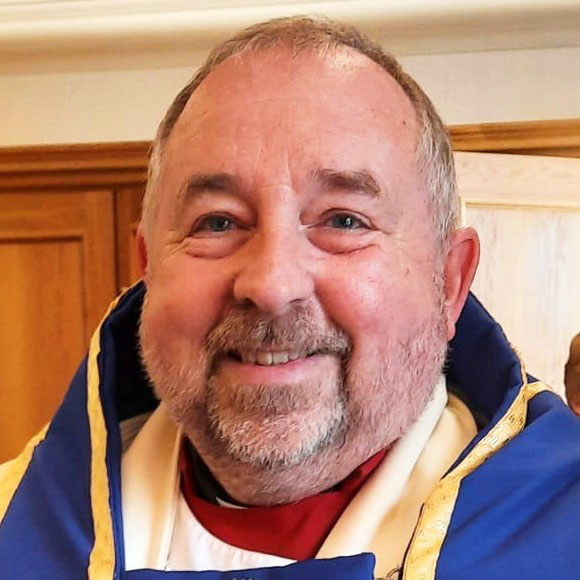 The Rt Revd Hugh Nelson, Bishop of St Germans, said: "Nick is an experienced and highly regarded Archdeacon, and I am enormously grateful to him for offering us this support at short notice. We look forward to welcoming him as he steps over the Tamar and brings us his experience, faith, and wisdom."
Nick spent 25 years working in private practice as a solicitor in and around Plymouth, retiring in 2008. Nick recently joined Exeter Cathedral Chapter as a non-executive member and will be appointed as non-residentiary canon in due course.
Nick said: "I will be joining the Truro team on a temporary basis to help out while your proper Archdeacon Paul recovers and I am looking forward to spending a few months with you, getting to know you all."
---
Paul Church becomes an Inclusive Church
Paul Church has just been accepted as an official INCLUSIVE church. We are pleased and proud to be the first Anglican Church in Cornwall to receive this accreditation. The only other church recognised by Inclusive Church across Cornwall is Truro Methodists.
The Inclusive Church statement of belief is below…. But this is far from being just getting the certificate and permission to use the Inclusive Church logo. We are very aware that we need to keep challenging ourselves to look for ways so that everyone really feels both welcomed and included in our worship AND in all our activities.
If you are a visitor or a regular PLEASE challenge us in areas we can be even better!

The Inclusive Church vision.
"We believe in inclusive church – a church which celebrates and affirms every person and does not discriminate.
We will continue to challenge the church where it continues to discriminate against people on grounds of disability, economic power, ethnicity, gender, gender identity, learning disability, mental health, neurodiversity, or sexuality.
We believe in a Church which welcomes and serves all people in the name of Jesus Christ; which is scripturally faithful; which seeks to proclaim the Gospel afresh for each generation; and which, in the power of the Holy Spirit, allows all people to grasp how wide and long and high and deep is the love of Jesus Christ."
Check out www.inclusivechurch.org on how your church can join too!
---
Rainbow Project Report
Please follow this link to learn about and pray for our Rainbow project family work.
---
Soup Lunch
The soup lunch following the Harvest at Paul on October 1st received donations of £100 and this has been donated to the Breakfast Project which is run by CTIPA at Breadline in Penzance. Sadly, the numbers of those needing this important meal has been growing steadily and the inflation in food prices has put a lot of strain on this service – so the donation is very welcome!
---
Cornish Christmas Giving Catalogue
The Breakfast Project is one of the community groups that is featured in this year's Cornish Christmas Giving Catalogue now available on-line at
The Catalogue also includes the PLAYZONE and the Fishermen's Mission among the projects you can support.
Give a gift of hope this Christmas by supporting local organisations.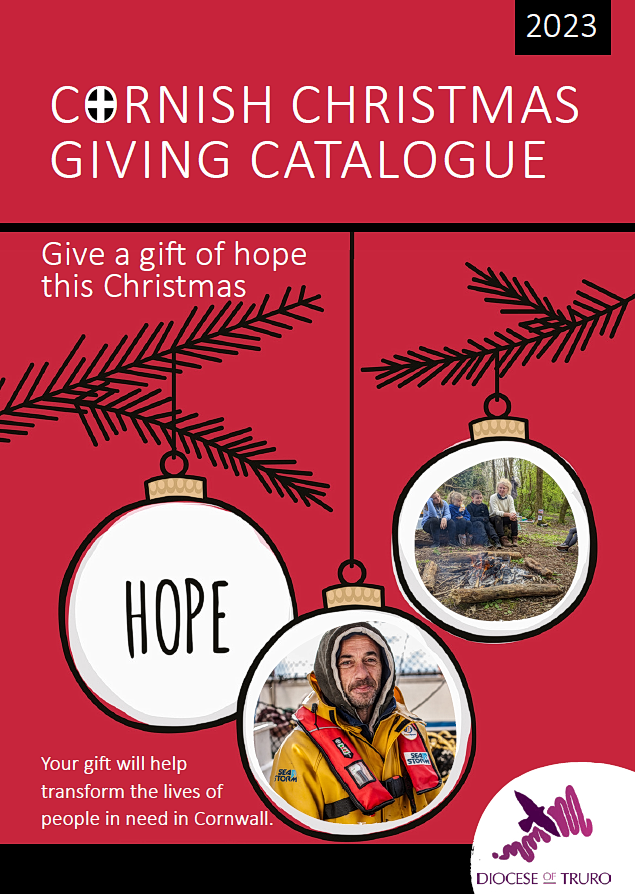 The Cornish Christmas Giving Catalogue features many worthy local groups and charities who are all working in Cornwall to provide assistance, support, activities, beds and more to people in our own community.
This year you can choose from 20 Cornish charities to donate to and in return you will receive a gift certificate (printed or digital) to pass on to your family member or friend. Gifts start from just £1 up to £100, which would pay for meals for a family of four for one month from a foodbank.
Last year over £13,000 was raised for the charities and we are hoping you can help us to beat that total this year.
Christmas is an 'us' time, not a 'me' time.
There are many people that need support this year.
Please consider joining me in using this catalogue to offer that support and,
in doing so, to make Christmas an 'us' time.
Bishop Hugh
---
Can you help?
A neighbour who is a single parent family has received a no fault eviction notice for 8th November. She is looking for someone who is able to Foster two fairly young cats all expenses paid. Anyone who can help please contact Ernest Jackson, telephone 01736 365186.
---
Michelle Brown lecture
The lecture on Friday 6th by Prof. Michelle Brown raised £375. This money will go towards our Night church project which is close to Michelle's heart and passion for people on the edges of our society.
---
NightChurchPZ
We are hoping to open NightChurchPZ for the first time on Saturday 11th November from 8pm – 3am, so please put this date in your diaries and let me know whether you are unable to come for any reason.
At first we will be opening NightChurchPZ once a month, with a view to opening twice a month after a six month period. Please could I ask you to pencil in the following dates and I will confirm which of them will be NightChurchPZ dates on our volunteer day:
11th November, 9th December, 23rd December, 6th January, 20th January, 10th February, 24th February, 9th March, 23rd March, 6th April, 20th April.
If you would like to volunteer please contact Alice. Please do also let me know your t-shirt / hoodie size so that these can be ordered in advance.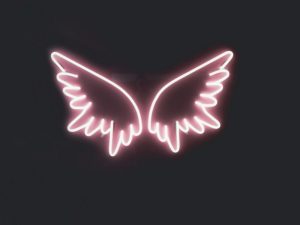 ---
MARK MY WORDS!
Hear the entire Gospel of Mark sung from memory.
By Canon Alan Rowell
You are warmly invited to hear Canon Alan Rowell (former vicar of Pendeen) sing the entire gospel of Mark from memory at St Thomas Church, Heamoor on Wednesday, 1st November 2023.
Mark is the gospel for 2023-2024 in the Anglican Lectionary.
---
Read the latest deanery newsletter
---