Remembrance Sunday: Pausing for Peace
The themes running through the bible readings this week are of longing, seeking, and purposeful attentiveness. The writers encourage us to remain alert to the presence of God, who is with us in every moment of our lives, even in war and conflict.
Bible reading 1Thes 4: 13-end, Matt 25: 1-13
In the reading from Thessalonians the Christian community is reassured that our hope in the resurrection is not in vain. The longing and desire that we feel for God will be fulfilled both in life and in death.
In the Gospel reading Jesus uses a cautionary yet humorous parable to stress the importance of remaining prepared and hopeful for the coming of God into our lives. We are all invited to the banquet of the Lord, and yet we can become complacent about the abundant richness that our faith can bring. God is here with us now, but sometimes we may not be ready or do not have the light to see his presence amongst us.
This week we pray for a spirit of hopeful, joyful longing for God to be more fully into every part of our lives and that we may be fully ready to greet him. We also continue to pray for places of conflict throughout the world.
Opening Prayer for Remembrance Day.
Grant O Lord, for the sake of those whose lives have been lost in war, and for the sake of generations to come, that the nations of the world may learn your way of peace, and that all may have a chance to enjoy the life you have given them, free from war, tyranny, and oppression.
Seek for peace, pray for peace,
think of peace, speak of peace,
the peace of the Lord be always with us. (David Adam)
---
MARK MY WORDS, St Mary's Church PZ
Thursday 7th December 2023, 11.00am – 2.00pm
I invite you to join me in a reflective overview of the Gospel of Mark, which is our Sunday gospel for the current year (Year B) of the Revised Common Lectionary. We will meet from 1100-1230; have a short break for lunch; and then a second session from 1.00 – 2.00pm.
In orienteering, before setting out on your journey, you do a general check of the scenery, your map and the weather. We will do something similar with Mark, including reading, writing a resonance and prayer. Bring your favourite study bible, some pens/pencils and a notebook or notepad. Prepare to be jolted, surprised, excited.
Please bring a packed lunch and also sign up to this event in one of the churches in the Penlee cluster or by E mail to admin Keno. Howard Peskett
---
Advent retreat in the Penlee cluster.
"Come, Lord Jesus"
Fri 8th Dec 10. 30am – 3.30pm: St Mary's church Pz
"Advent, a time to be aware, alive, attentive, alert, awake.
It's a call to be fully engaged in life today and to be fully aware of God's presence."
Do join us for this day. Lunch provided.
Please sign up. List in Cluster churches or email Keno
Alternatively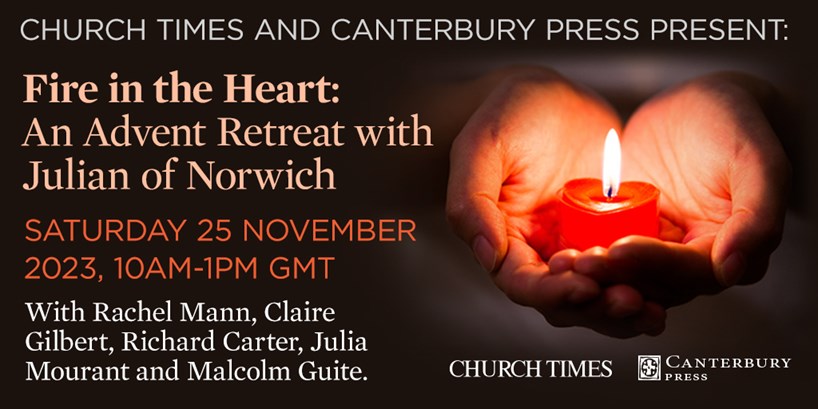 "Advent online retreat, based on Julian of Norwich."
November 25th via zoom
The link below gives all the details, and where you can book in if you wish.
https://www.churchtimes.co.uk/fire-in-the-heart-an-advent-retreat-with-julian-of-norwich
Advent spiral
November 17th at Chacewater village hall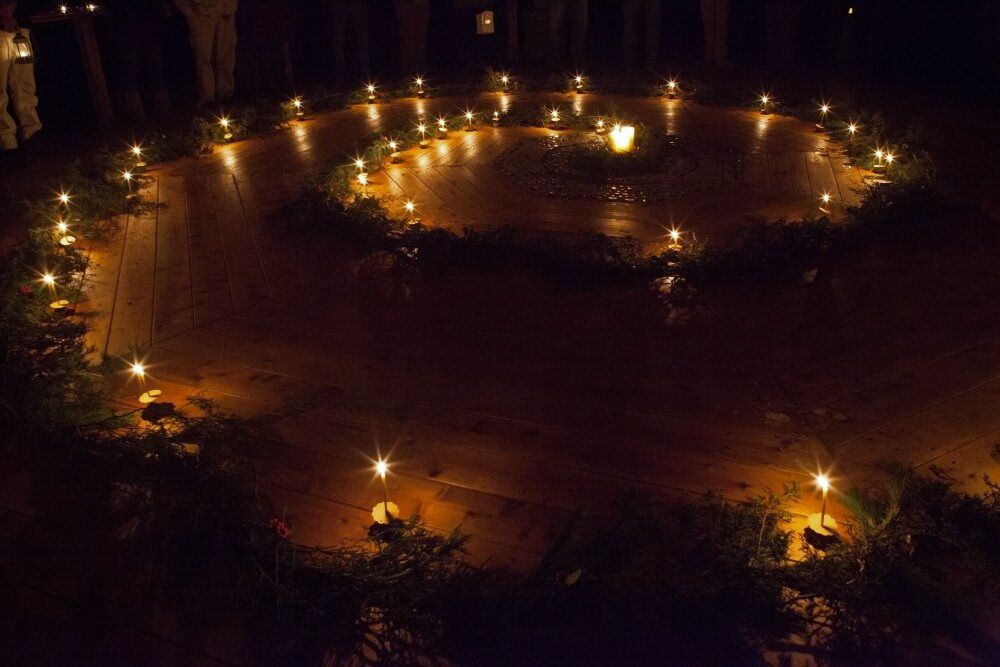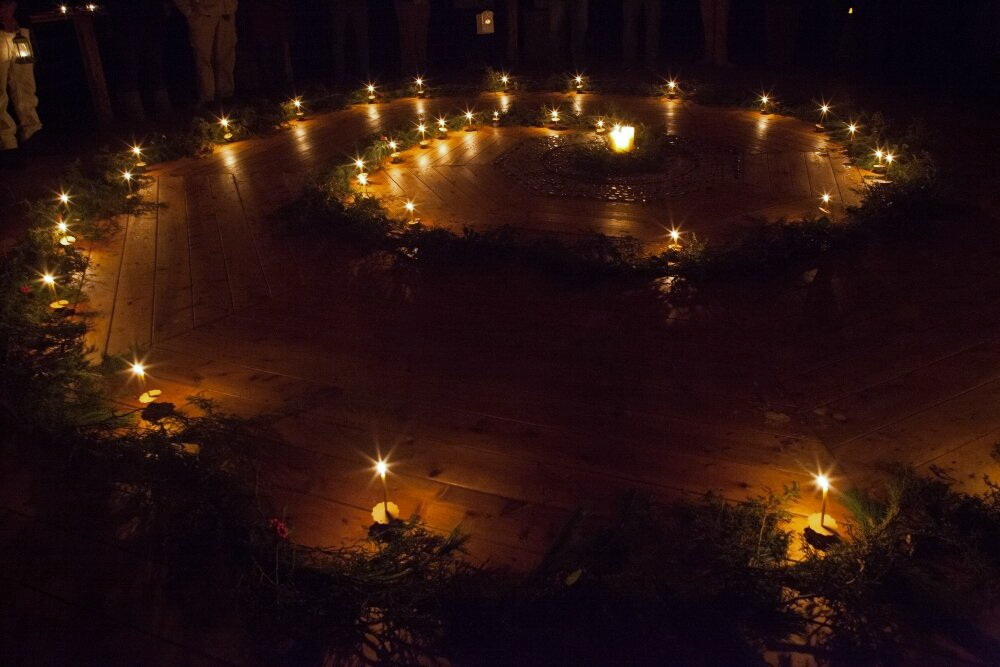 Cornwall Faith Forum is hosting an early Advent Spiral Reflection for Peace on November 17th at Chacewater Village Hall. People of all faiths and ages are invited to light a candle on the spiral and share a thought, reflection, reading, or prayer on the theme of "Pathway to Peace." Participants are also encouraged to bring LED candles, evergreen foliage, and other autumn natural items to help create the spiral. Please bring vegetarian food to share.
(Free parking available in the village car park near to the hall; fully accessible venue)
---
St Mary's church school.
Dan Kay, interim head teacher.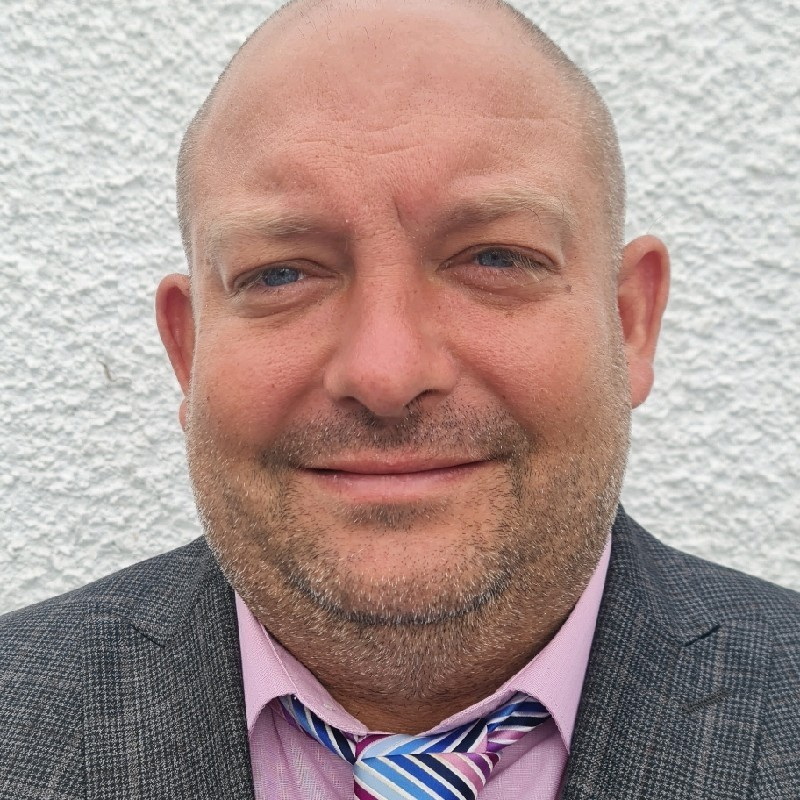 My name is Mr Dan Kay and I am excited to have been appointed Interim Executive Head for St Mary's C of E and Madron Daniel Schools, taking over from Mrs Tyreman after her retirement following the Christmas period and leading the schools for the Spring Term. I have previously held 3 headships in different Cornish Schools and have been a teacher or Head teacher for 20 years. This term, I have already began the handover process and have been fortunate to meet lots of the children. I am very excited to work alongside them and the staff from both schools from January and continuing to look for opportunities to make the schools the very best that they can be. In education, I believe there is opportunity for all children to succeed in and out of the classroom. I intend to be very visible on the gate and very much spending as much time with the children as I can in the term that I lead both schools. Away from education, my passion lies in sport. I am a big Plymouth Argyle fan and love all sports, as well as going to gigs and trying to manage lots of walking. I look forward to meeting you all soon and am really excited to get working with the communities. Dan Kay
Please hold Dan in your thoughts and prayers as we look forward to working with him.
---
Christmas 2023 in the Penlee Cluster
The angel cards have now been printed and delivered to us. I do hope that you are excited by them….they are beautiful and a great way to encourage people to pray for peace, write peace prayers and poems. So now is the time to get your family and friends to send you messages of peace from all over the world as we prepare for Christmas and the birth of the Prince of Peace.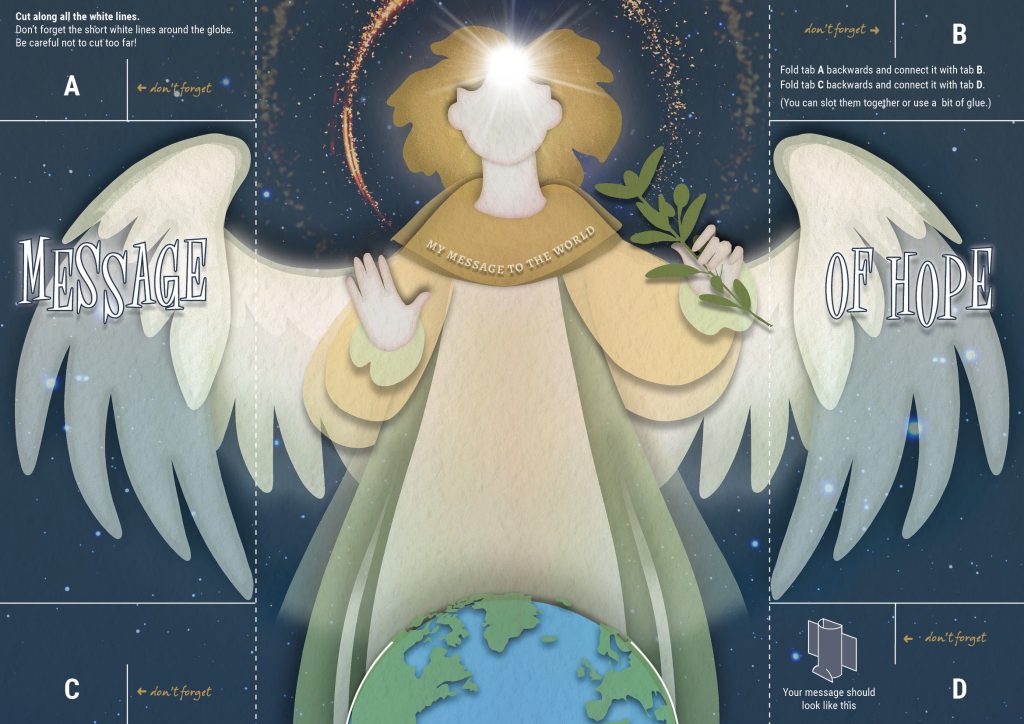 If you would like to buy a card to send instead of a Christmas card then cost is 40p, and can be paid via Contactless cards.
A great alternative to a Christmas card, perhaps.
You can also view the template and project on line…and you are welcome to print them off.
"Angel Flight Path"
With all the issues happening in "The Holy Land" and other conflicts around the world we are asking that our Christmas focus this year should be on Peace.
On that very first Christmas we believe that angels or messengers brought messages of peace to people, planting in all our minds those tiny seeds that humanity might live in Peace because of the birth of the Christ child.
People of all faiths and none try to live out that vision of Peace.
Over and over again we witness the unfolding of events that shatter that peace.
This year we ask you to take part in the "Angel Flight Path" projects.
These projects are simple and visual ways to reflect on the essence of the Christmas story and to challenge ourselves to be peace makers, sharing the song of the angels "Peace on Earth".
They are intergenerational projects for all.
THE PROJECTS:
"Message of Hope card". An angel to cut out with the world at its feet. You are invited to write your peace message to the world. Each person is given two angel cards. One is to go in a church near you and one for your home. Gather over the Christmas period poems, prayers and other messages of peace from friends and families across the world. Again these messages can be displayed in one of our churches or in your school.
"Seeds of Peace Box" Create a little box with an angel on top of it to be given as a gift to someone. The box will contain a poem and some seeds. It symbolises the need to plant tiny seeds to grow into world peace.
"Angel Flight Path" search trail. An angel search trail for adults and young people across Penzance, Mousehole and Newlyn. Each angel will hold a word connected to Peace and the Christmas story. So get searching and collect as many as possible. There are prizes to be had for completed trails.
You will be able to access a map online to help find the angels.
More information can be found on our website: www.penleecluster.org.uk
The different templates can be downloaded here as well.
If you would like the actual cards please contact our family worker Molly. molly.blewett@penleecluster.org.uk
---
Christmas Angels : URGENT KNITTING REQUIRED
Angel count…so far: 28 across the cluster. Thanks to great knitters at St Peter's church and St Mary's Pz.
Be an angel and knit some angels for us. We will set up 3 angel trails around Penzance, Newlyn and Mousehole: part of our Christmas preparations. Christmas angels will carry messages of Peace. Family worker Molly will be the person who needs the angels for the trail
---
Help needed for a pre-Christmas party
In December a vulnerable group of families will be holding a Christmas party at Soft play. They will not be charged for this event, and I am happy to run this session and provide plates, cups, napkins, Christmas crackers for the table.
Alan has very kindly offered to cook a turkey meal for them to share. I was wondering if anyone else would be willing to contribute any food for this or if anyone would like to come along and help support this event by being there with conversation as they will all be going through such a difficult time and this Christmas will be extremely different and difficult for them and their children. Time and Date; Wednesday 20th December 3-5pm
If you are able to offer some support, please can you email me on: molly.blewett@penleecluster.org.uk
P S PLEASE NOTE: Help and support is welcomed by all, but the event will only require women members to attend (without sounding sexist); Due to trauma some may not feel comfortable with males attending. All are welcome to drop off any food donations beforehand though.
---
An invitation from Canterbury University
You are invited to join our "Faith in the Nexus" webinar
"How do adults nurture children's spirituality in church toddler groups?"
Wednesday 6 December 2023, 3 – 4pm
This webinar looks at how the adults within church toddler groups intentionally or unintentionally nurture young children's spirituality. We will share the research findings from our study of church toddler groups. Our analysis has revealed that children's spirituality was nourished, often unintentionally, within the toddler group through the environment, relationships, and space for imaginative play. However, conversations with adults highlighted a lack of awareness of opportunities to nurture children's spirituality. We argue that a lack of understanding of the nature of young children's spirituality needs to be addressed to enhance opportunities for moments of spirituality within the toddler group sessions.
To join, please register here
---
General Synod.
Please pray for members of the General Synod as they meet in London this week. Look out for daily blog on Penlee Cluster website….your man at synod.