Digging for treasure
Bible readings: Romans 8: 28-30. Matt 13: 31-33, 44-52
In the Gospel Jesus offers three images for God's kingdom: a treasure we find unexpectedly; a pearl for which we search diligently; a net that gathers us in. They illustrate the priceless value and importance of the kingdom to which all are invited.
Jesus also reminds us to hold on to treasures both old and new as we seek God's kingdom.
This week, we ponder God's gift of wisdom. We pray that it will guide us to the 'treasure': the delight of knowing and loving Jesus, and the riches this brings. We ask God's help to share that with those we encounter, however we can.
In the first reading the writer explains that the plan now unfolding has been there from the beginning God chose and called us all to become 'true images of his Son'. God wants all who love him and follow his teaching to share in his glory.
---
Held in prayer
Julian died this week. He was very much part of St Mary's congregation and had been looking forward to returning to church on Sunday because his new wheelchair ramp had been completed. We hold Phylis in our prayers at this time. His funeral will take place at St Mary's PZ on Thursday 14th August at 11am.
It is with great sadness that we also inform people that John Hartley died very unexpectedly this week. He and Alma had a wonderfully full day together celebrating Alma's birthday (after making sandwiches for the playzone at St John's). Obviously, this news will come as an incredible shock to members of all our congregations, their family and wide circle of friends. We hold Alma and those who mourn his passing in our prayers.
May Julian and John rest in peace and rise in Glory. Amen.
---
Website of the week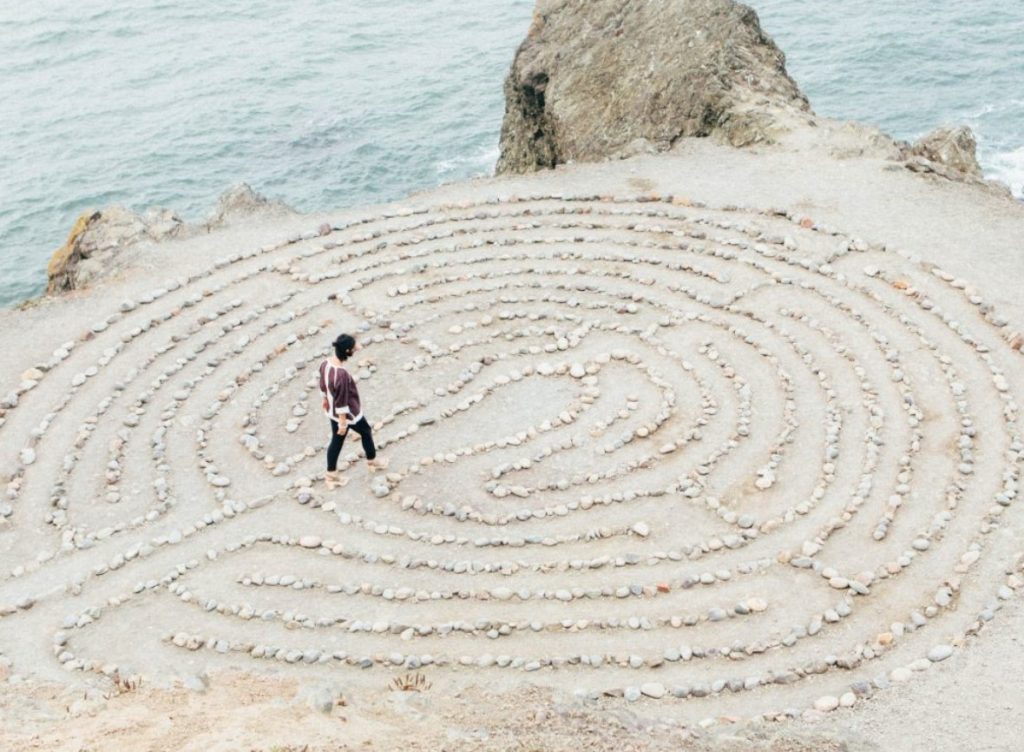 Inspiring Online Retreats from the Benedictines. Through the centuries monasteries have offered spiritual and physical support and sanctuary for travelers, seekers and pilgrims, and the Benedictine nuns of Turvey Abbey in Bedfordshire, England continue that tradition online. They offer a rich variety of resources for self-guided online retreats and prayer.
These resources can be used as a short retreat over several days or spread out over several weeks. You can arrange to talk with a retreat guide digitally during the retreat if you wish.
Discover this valuable resource at Turvey Abbey
---
Pet service
Sunday August 6th at 10.30 am Paul Quiet Garden
All creatures – including two legged ones very welcome!
Bible Study: letters to New Churches
August 2nd 11-30am St Mary's church Pz.
"A Letter from Rocky (alias Simon Peter)
Meditation Group
Monday 31st July at 7pm at St Mary's Church
Julian meeting
The Julian meeting will be held online this Sunday at 6pm.
Opening Prayer
You awaken me to truth in my inner being.
I enter your vast silence and listen:
You hold all contradictions and ambiguities.
As though they are but feathers on the wind.
My significance collapses and emerges.
You speak to my deep needs:
To be forgiven,
To be known and still loved,
To be freed to begin again,
To live content, in joy and hope,
In you is life. (Psalm 51 Redux)
---
Paul Summer Talk
Tuesday August 1st 7.30 with light refreshments served from 7pm Trevor Smitheram will be recalling the life and achievements of Rick Rescorla, the Hayle man whose brave rescue of many trapped in the Twin Towers tragedy is commemorated in a memorial stone by the Hayle waterside.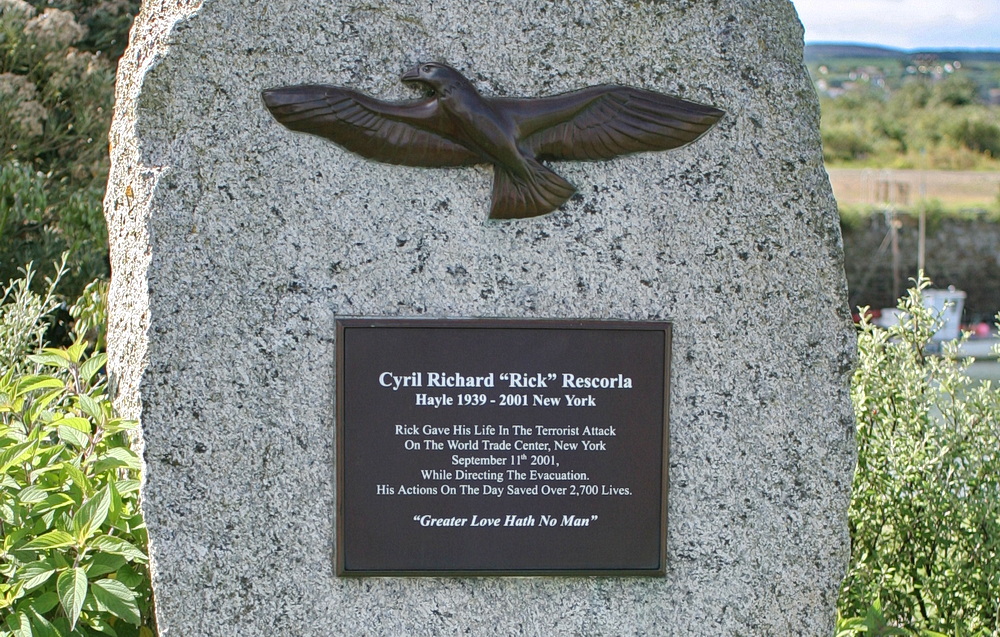 ---
Holiday club mission and prayer
Thursday 7pm: Paul quiet garden campfire: prayer and hot chocolate.
A group of people will meet together so that our holiday clubs and projects are underpinned by prayer. We will hold before God with thanksgiving, the week that has gone and pray for any issues that have arisen. We invite you to join in person or pray from home.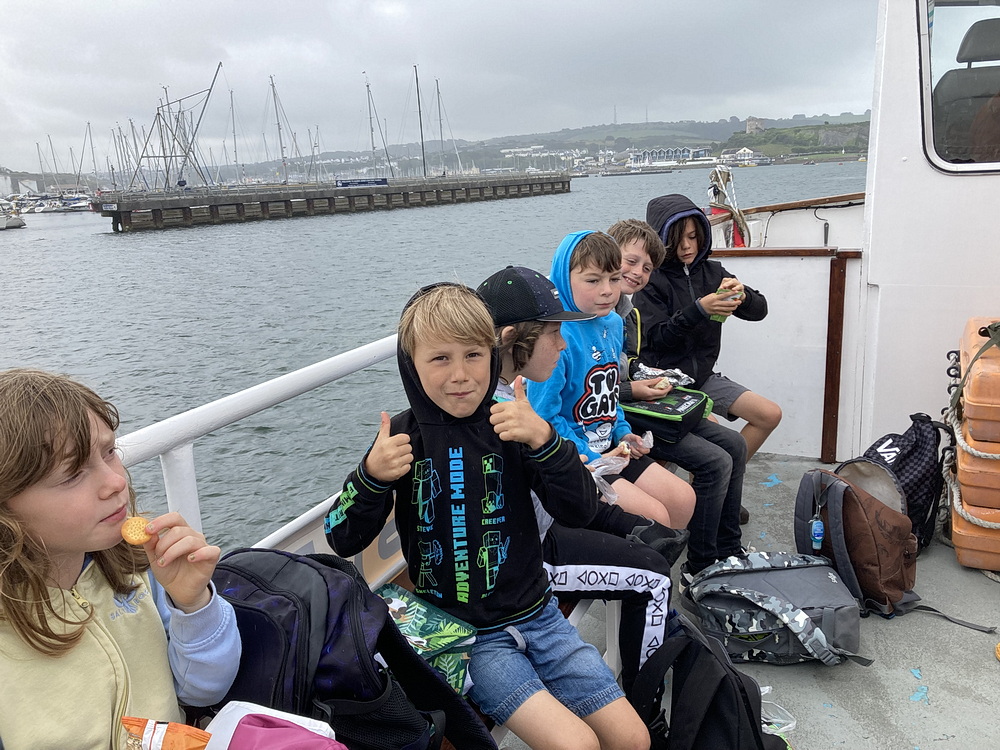 Update week 1 of holiday club
What an exciting first week of holiday club: Wild about Adventure. We certainly had many adventures! A visit to Drake Island and Plymouth aquarium. Cycling on the Camel trail, Wild water challenges in a quarry, High wire challenges, swimming, craft, Cornish dancing and pirate day. Despite the uncertain whether we had great fun….and the food, including a BBQ was great.
You might get to see some photos very soon.
Next week is Wild about Cornwall…. visit to Eden project, sea fishing and expedition to find dolphin are all part of the plan. We also hope to learn some Cornish and Cornish songs. ….and make pasties and scones.
Thanks to those of you who have come to help with catering and in many other ways… and those who have contributed gifts of money to the project.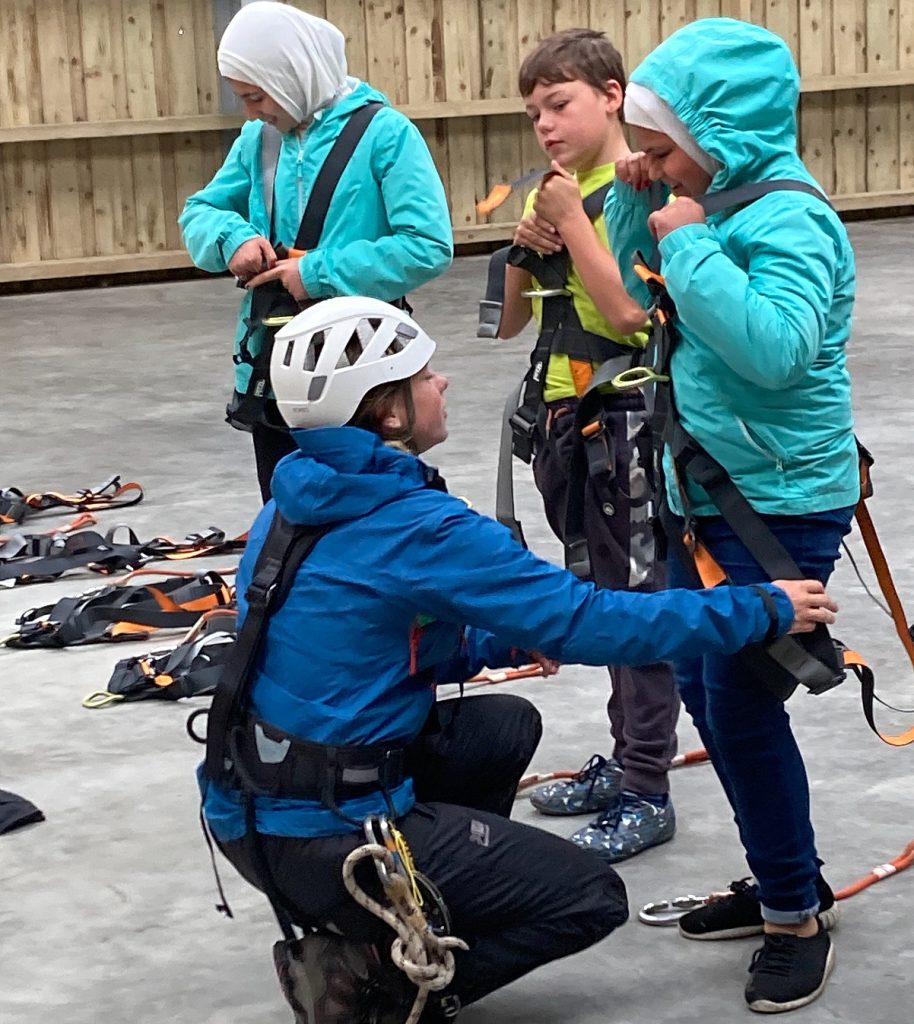 ---
Playzone at St John's Pz
As you are aware, we decided to open the play zone during the holidays for children to bring their parents/carers! A place to play, try some craft activities and have a sandwich lunch for free. Certainly, our community needs this facility.
So 12 noon to 4pm each day…. Monday to Thursday.
We have had families queuing down the road long before the sessions open.
There have been over 70 children plus adults each session last week…. some had to wait for there to be a space as we can only have 40 children at play at one time.
Next week we are going to try to run two sessions: 12-2pm and 2pm to 4pm as a way of trying to help with the volume of participants. We will also have extra staff on duty….volunteers always welcome.
A HUGE THANKS to Penny and her team at St Mary's for making sandwiches each day and delivering them to St John's…. a big undertaking. Thanks too to those of you who have made plates of sandwiches, cakes or brought in fruit to these sessions.
We really appreciate this help.
---
A very special baptism
This week saw a very special home baptism of Sarah. It had been expected that she would be baptised at church this Sunday, but she has become too poorly now for that to happen. Sarah's three children, Katie, Jess and Adam, were baptised with her. We welcome all four of them into the family of the Church. We pray for them all at this difficult time as they support each other as Sarah's earthly life comes to a close.
---
Ministry on the fringe
"For many months now I have been praying to the Holy Spirit for clarity on a calling to ministry. It is now quite clear to me that I am called to ministry on the fringe, serving those who have 'fallen through the cracks' at the edges of our society. I received the exciting news on Thursday that I have been accepted onto the Sens Kernewek course which aims to explore vocation and nurture church leadership. As part of my call to the fringe, I am very passionate about our vision to have a Night Church established in Penzance; a holy place of sanctuary where all are welcome, irrespective of socio- economic background. We have a meeting at 5pm on Tuesday 1st August at St Mary's to continue our exploration of the vision, starting with a 24-hour St Michael and All Angels themed prayer event, planned for Friday 29th – Saturday 30th September. Please do speak to Sian, Alice or Victoria if you'd like more info". Alice.
---
St Michael and All Angels
From 12:00 noon on Friday 29th September until 12:00 noon on Saturday 30th September, St Mary's will be hosting a 24hr prayer and worship event to pray in our vision for "Night Church" (more on this in due course). Given that 29th September 2023 marks Michaelmas, our theme will be 'St Michael and All Angels'.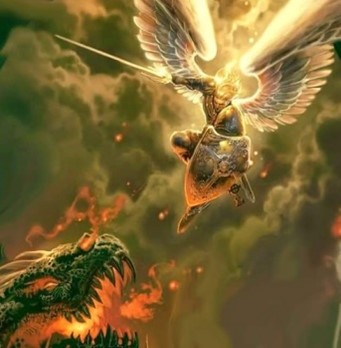 A preparation team for St Michael and All Angels 24-hour Prayer Event and NIGHT CHURCH
If you would like to be involved in preparation please do come along to St Mary's Church at 5pm on Tuesday 1st August.
We are looking for:
*Creative people to help create 'prayer stations'
*People who are gifted at hospitality and welcome
*People with skills and knowledge in the areas of first aid, safety and security
*A dedicated prayer team
Please speak to Alice, Victoria or Sian.
---
Autumn study group
"The Precarious church: by Martyn Percy"
We will reflect on this book in some detail. Three reflective evening sessions over a three-month period so that we can reflect both on the book but on the discussions within the group. You may wish to buy the book and read it over the summer ready for the Autumn sessions.
There will be both a face to face group and a zoom group.
---
Gospel choir at the cathedral
Fri 11th August 7.30 – 10.30pm tickets £32
( we will try to organise transport to and from Truro if enough people wish to go ).
Introducing… the choir that house built!
An electrifying 'House meets Gospel' experience that never fails to get the entire audience clapping, dancing and singing along!
House Gospel Choir is a group of outstanding vocalists! Performing alongside a DJ, creating an effortless live fusion of the biggest house and gospel tunes that never fail to raise the roof!
As the late great Frankie Knuckles once said, "house music is a church for people that have fallen from grace." Anyone who has been caught up in the rapture of a true house classic can testify to its power to unify and uplift!
And what better place to hear renditions of your favourite house tracks than in the stunning, illuminated surroundings of Truro Cathedral!
Please note: this is a standing show.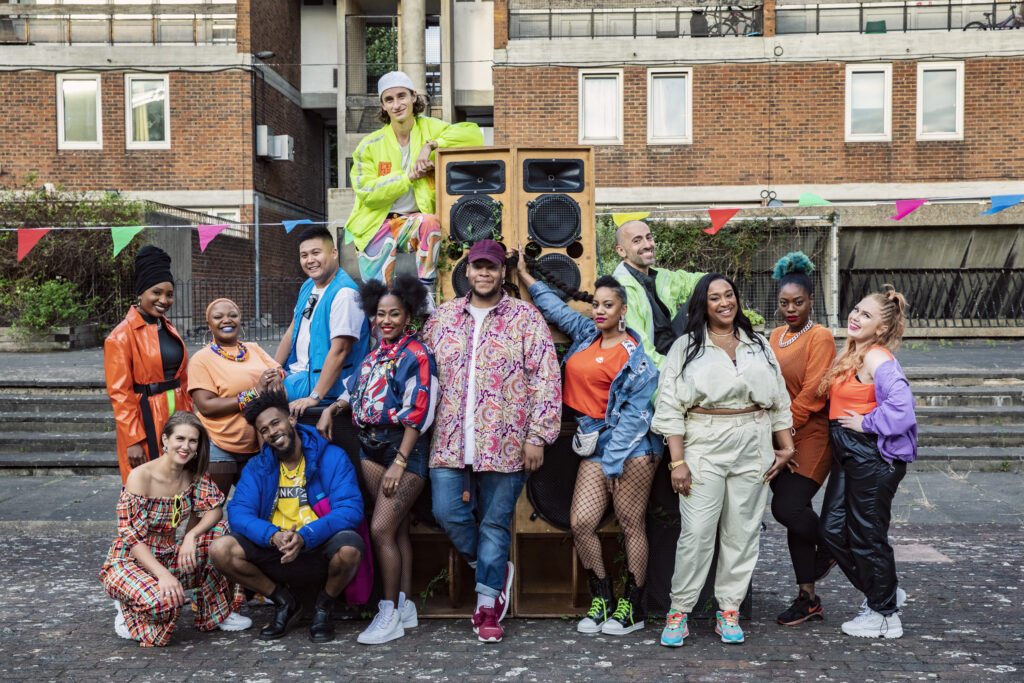 ---