"The Lord is in this place…and I didn't know it"
Readings for this Sunday : Genesis 28: 10-19 and Matthew 13:24-43
I wonder if you ever find yourself with something on your mind and wake up in the middle of the night? Read through the Genesis reading above . What do you make about Jacob and his ladder dream? Somehow though his night dreams and struggles he believed that he had encountered God….he also thought that the place he had such an encounter was special….a special place to meet God. Where are your special meeting God places?
---
Retirement of our headteacher
St Mary's Church school
Dear Parents and carers,
It is our duty to let you know that our wonderful Headteacher Mrs. Hilary Tyreman will be retiring at the end of next term. She will be greatly missed and difficult to replace.
The Governors are beginning the process of finding her replacement and are determined to find someone of her quality. We will wish to make next term a celebration as a thank you for all she has done for the school and our pupils.
We will let you know developments and inform you of how we will be saying goodbye at the end of next term.
Jeff Davis
Chair of Governors
Revd Sian Yates
Vice chair of Governors
---
Paul Summer Talk
Tuesday August 1st
7.30 with light refreshments served from 7pm
Trevor Smitheram will be recalling the life and achievements of Rick Rescorla, the Hayle man whose brave rescue of many trapped in the Twin Towers tragedy is commemorated in a memorial stone by the Hayle waterside.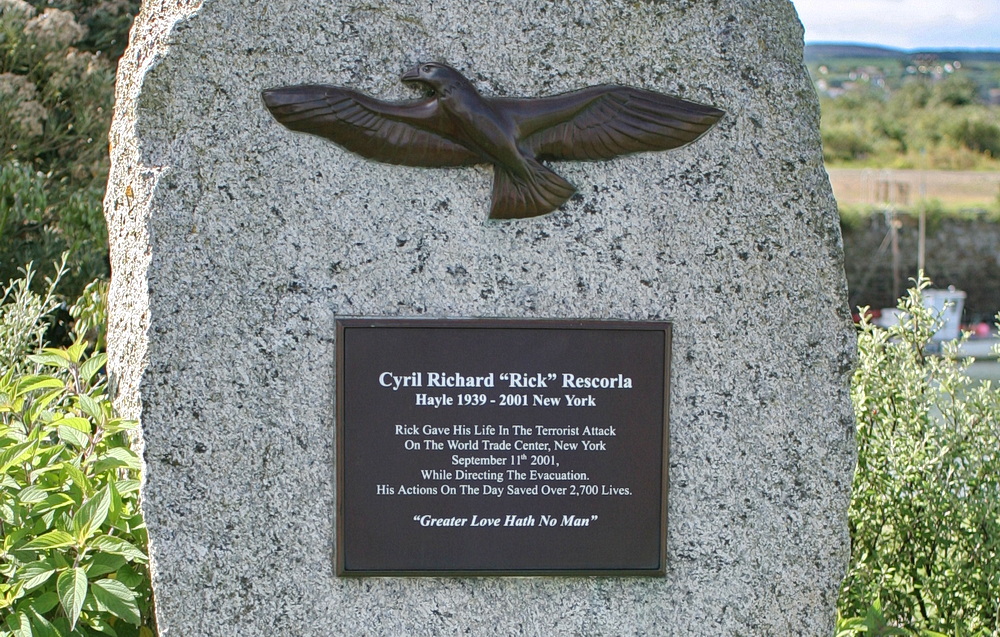 ---
Night Church
What experience do you have of encountering God at night or at dark and difficult times in your life?
At night, Shepherds scampered down the hillside in search of a place of hope and promise,
At night, Nicodemus consumed by questions left his home in search of some answers,
At night, Jacob wrestled with his doubts and his fears until it was dawn,
At night, Jesus found himself alone, deserted by all his friends,
At night, the Israelites wandered in the desert longing for somewhere to call home.
You may want to learn a little about the concept of "Night Church" by exploring the website of Nightchurch Chester.  Please look at the website and pray that we might look for a way forward here in the Penzance area.

---
Space for silence
Contemplative Prayer, Centering prayer, Christian meditation, Julian groups – all are terms for broadly the same thing, sitting in silence and waiting upon the Lord aided by certain steps. These may include listening to a brief extract from bible or inspirational readings, a short music piece, settling the body to let go of tensions, slowing the breath and introducing and possibly repeating a holy word or short prayer phrase or mantra which can help to move our attention away from the inner thoughts to a place of utter stillness where we may encounter the presence of God.
The period of sitting generally lasts 20 to 30 minutes. It is advised to practise this daily and to do so in groups where this is possible.
There are several groups in the Penlee Cluster.
1.monthly contemplative prayer group on the last Monday of each month at 7 p.m. at St Mary's church PZ
2 Weekly meditation group : Friday morning from 10:30 to 11:30 at Saint Mary's with a more open Christian / Buddhist approach.
3 Weekly Julian group Sunday 6pm : Paul church or zoom
Meditation group
Monday 31st July at 7pm at St Mary's Church
Do join us. Thank you . Vicky
Julian meeting
You can join us on Sunday evening at 6pm Zoom.
Holy is the place I stand
To give whatever small good I can
And the empty page and the open book
Redemption everywhere I look
Unknowingly we slow our pace
In the shade of unexpected grace
And with grateful smiles and sad lament
As holy as a day is spent
And morning light sings 'Providence'.
Richard Rohr meditations: Bias from the bottom
Join us on Monday mornings via zoom at 8.30am as we reflect on the mediations of the week.
Peruvian theologian Gustavo Gutiérrez (b. 1928) teaches God's love for the poor—and all of us:
"For me, the first question of theology is how do we say to the poor: God loves you?"
---
Making summer special
Here is the link to the Truro diocese article about Penlee cluster holiday club.
Summer Holiday club help ….if you have
Toilet roll tubes, egg boxes, jam jars, small plastic bottles, adult old shirts for painting. Please leave any of these items in any of the churches. Thanks family worker Indy.
WEEK ONE: Wild about adventure
Ways to help, sign up lists in church.
At playzone St John's: making drinks, supplying plate of cheese or ham sandwiches or sausage rolls, fairy cakes. Helping with a craft activity.
At Paul: someone to teach Cornish songs 31st July: 10am-1130 …three separate groups.
Pasty makers: teaching those skills Monday 27th 10am- 12noon.
scone making: Tue 1st august: morning.
Help with swimming on Monday afternoons at Pz leisure centre.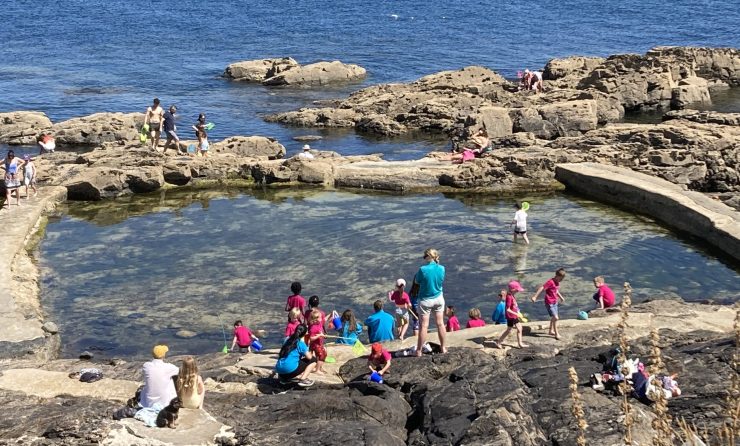 ---
Holiday club mission and prayer
A group of people will meet every Thursday throughout the summer at 7pm around the fire at Paul so that our holiday clubs and projects are underpinned by prayer. Holding before God with thanksgiving the week that has gone and any prayer requests or issues that arise. We invite you to join in person or pray from home. Holiday club starts on Monday 24 July with the theme 'wild about adventure' and the first prayer meeting will be on Thursday 27 July.
But Jesus called them to him, saying, "Let the children come to me, and do not hinder them, for to such belongs the kingdom of God." Luke 18:16
---
Church heating systems
Wednesday 2nd August
On Wednesday 2nd August the firm from Bristol will be coming to the Penlee Cluster to give us advice and information on how the new radial heating systems might work in our context….and if such a heating system will work in our buildings for the various ways we wish to use them now and into the future. If you wish to be present at one of these site meetings do let Keno know.
St Mary's: 8.00am – 9.00am
St John's: 9.15am – 10.15am
St Peter's: 10.30am – 11.30am
Paul: 11.45am – 12.45pm.
---
Big breakfast for Christian Aid
Thanks to all those who supported the Christian Aid breakfast at Paul. We raised £297 with about one third of that gift aided.
---
Bible study, letters to new churches
Thursday 27th July: 11-30am St Mary's church PZ
"A Letter from Rocky (alias Simon Peter)
Following the surprise visit (in our imagination!) of St Peter to our Sunday service at St Mary's recently we have decided to explore St Paul's letters to new churches'. (1 Peter in the NewTestament)."
We start at 11.30am and sharing a simple lunch together. If you want more details contact Church warden Lesley or Alice.
---
St Michael and All Angels 24 hour prayer event
St Mary's church PZ
Friday 29th Sept 1pm to Saturday 30th Sept 1pm
Given that 29th September 2023 marks Michaelmas, our theme will be 'St Michael and All Angels'.
Throughout this extended 24 hour prayer time you are invited to join us as we pray our vision for 'Night Church' (more on this in due course).
There will be many ways to pray, to listen to God and to respond to whatever God wants us to hear, do and be. Do put this important date in your diary and encourage others to join us for part of this time .
We are looking for:
*Creative people to help create 'prayer stations'
*People who are gifted at hospitality and welcome
*People with skills and knowledge in the areas of first aid, safety and security
*A dedicated prayer team.
If you would like to become involved, please do come along to St Mary's Church at 17:00 on Tuesday 1st August or speak to Alice, Victoria or Sian
"Therefore, be on the alert – for you do not know when the master of the house is coming, whether in the evening, at midnight, or when the rooster crows, or in the morning" Mark 13:35
---
Pet Service
Sunday August 6th at 10.30 am Paul Quiet Garden.
All creatures – including two legged ones very welcome!
---
Gospel choir at the cathedral
Fri 11th August 7.30 – 10.30pm
tickets £32
( we will try to organise transport to and from Truro if enough people wish to go ).
Introducing… the choir that house built!
An electrifying 'House meets Gospel' experience that never fails to get the entire audience clapping, dancing and singing along!
House Gospel Choir is a group of outstanding vocalists! Performing alongside a DJ, creating an effortless live fusion of the biggest house and gospel tunes that never fail to raise the roof!
As the late great Frankie Knuckles once said, "house music is a church for people that have fallen from grace." Anyone who has been caught up in the rapture of a true house classic can testify to its power to unify and uplift!
And what better place to hear renditions of your favourite house tracks than in the stunning, illuminated surroundings of Truro Cathedral!
Please note: this is a standing show.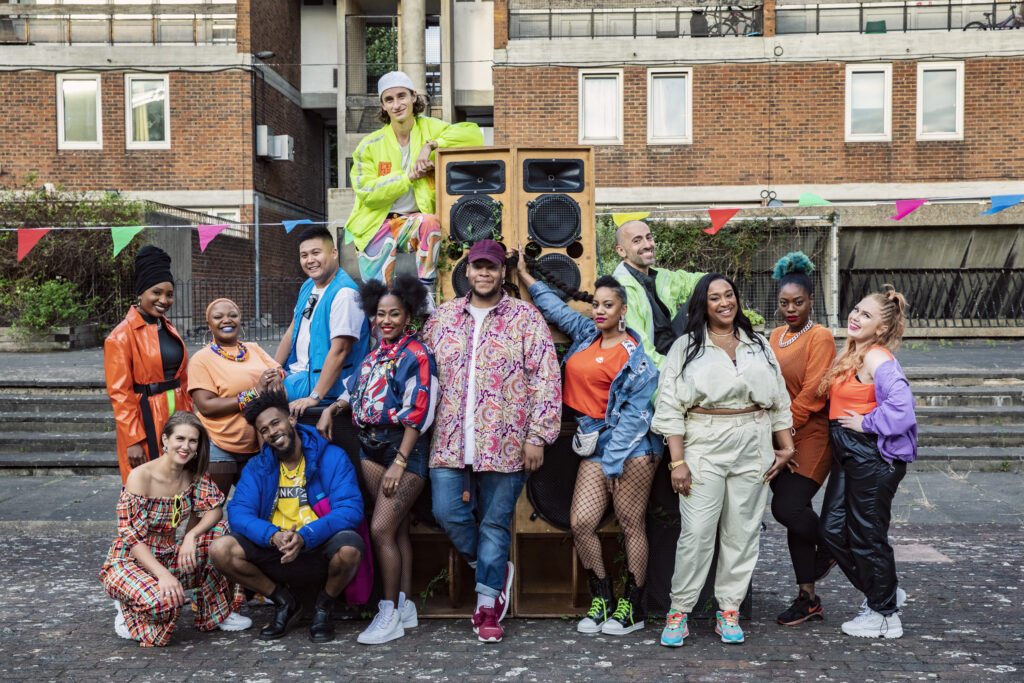 ---
Autumn study group
"The Precarious church: by Martyn Percy"
We will reflect on this book in some detail. Three reflective evening sessions over a three-month period so that we can reflect both on the book but on the discussions within the group. You may wish to buy the book and read it over the summer ready for the Autumn sessions.
There will be both a face to face group and a zoom group.