A huge thank you for all those who supported the Good As New Sale at Paul – those who spent money .. and those who made and served refreshments .. and those who were such excellent sales persons .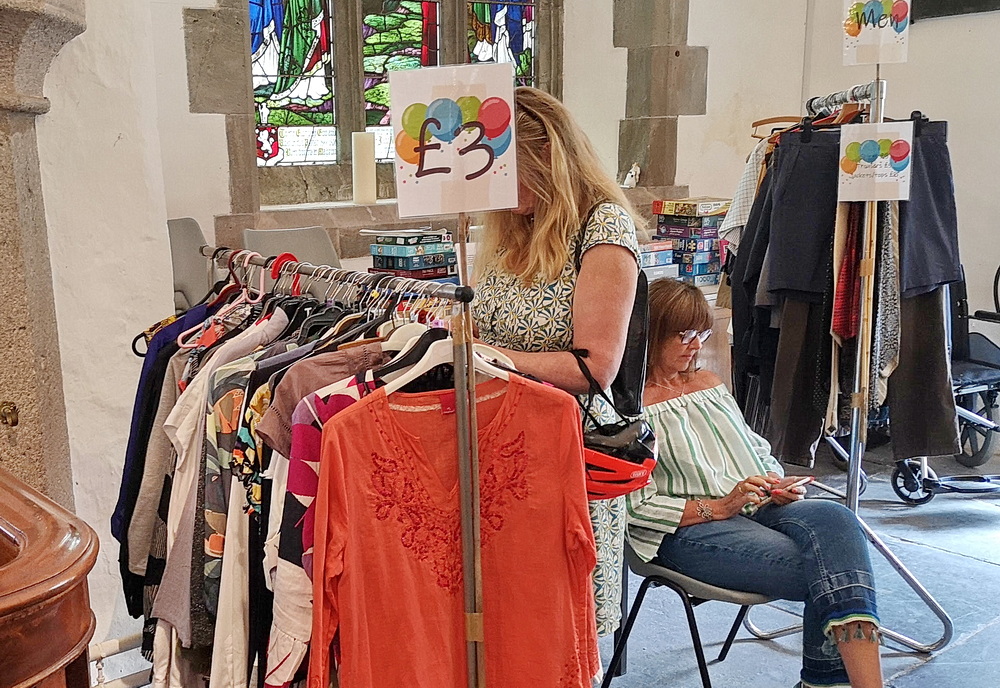 It looks like we have made over £1000 and half will go to St Petroc's Society as the charity that got the most votes from those who visited the event.
It had a very good community feel .. and as well as the funds raised there was lots of meeting ups and also good for the planet!