Reading for this week
Come to me and I will give you rest.
Gospel: Matthew 11: 25 – 30
Jesus exclaimed, 'I bless you, Father, Lord of heaven and of earth, for hiding these things from the learned and the clever and revealing them to mere children. Yes, Father, for that is what it pleased you to do. Everything has been entrusted to me by my Father; and no one knows the Son except the Father, just as no one knows the Father except the Son and those to whom the Son chooses to reveal him.
'Come to me, all you who labour and are overburdened, and I will give you rest. Shoulder my yoke and learn from me, for I am gentle and humble in heart, and you will find rest for your souls. Yes, my yoke is easy and my burden light.'
---
Meditation on the Gospel reading.
I settle where I have chosen to pray today, and take time to notice how I am feeling. Perhaps I can readily identify with being overburdened, and crave the rest Jesus offers? Taking all the time I need, I come to stillness, aware of God's loving welcome. As I read the text slowly and purposefully, I might want to imagine myself watching Jesus as he prays.
What do I notice about him?
How do I envisage the 'Lord of heaven and of earth' he talks to?
In what ways do I recognise myself as one of those 'mere children' to whom the mysteries have been revealed?
It may help to visualise the things that weigh me down and bring them with me as Jesus turns to invite me to come to him. Jesus makes a place for me to sit down beside him. I lay my burdens on the ground, and we look at them together. I listen. What does Jesus want to say to me about the things I carry with me? Is there something I want to ask of him now? Perhaps I feel overburdened by what is being asked of me?
I speak freely and honestly with Jesus – just as I would with my closest friend. In time, I prepare to leave the place where I am sitting with Jesus. Perhaps there are some burdens he invites me to leave behind, or maybe they just feel lighter knowing that Jesus is with me always.
I close with a prayer of gratitude and thanks for the Lord's presence in my life..
---
Daily Morning prayer
Each morning a small group of people meet on line at 8am to pray together and to read and discuss the bible readings of the day. The form of worship is taking from the Iona community and has a gentle Celtic ambiance. Some people join us each day. Others come once a week. But however often people come to pray they experience a supportive committed community of worshippers who pray for people and situations in our area and the world at large. It's a very wholesome way to start the day. Why not join us? You might find it invaluable. Please email teamleader@penleecluster.org.uk for the Zoom link.
---
Weekly Richard Rohr Reflections
Each Monday 8.30am via zoom. Richard Rohr understands the heart of Christianity as God's loving solidarity with all people and with reality itself: Why not join us to think about what it means to be in solidarity with God and people? Please email teamleader@penleecluster.org.uk for the Zoom link.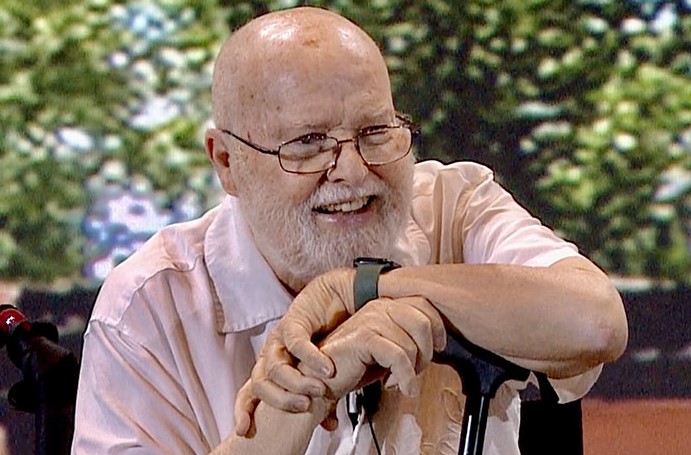 Roast Sunday Lunch happening today 9th July at St Mary's church Pz
Sunday lunches are always a fun welcoming time …and the food is pretty good too! There is no fixed charge but you can give a donation if you like. More importantly, come along, bring a friend …and sign up in advance if you possibly can.
---
Role Play Experience at St Peter's Newlyn
As part of our commitment to reaching out and serving our communities we held our first "Role Play" session for families with children under 6. What an amazingly busy and active Saturday morning first session! 17 youngsters and their families along with church folk who dropped in to be welcoming and have a cup of coffee. This free interactive session enabled children and adults to play and chat in their make-believe world. It was possible to play at being a gardener, builder, hairdresser, vet and many more roles. A great atmosphere which will now become part of what we offer to families once a month on a Saturday morning starting in September. Thanks to our family worker Molly who set up the whole new venture….and a very supportive PCC.
---
Heritage tours in Paul church are back
Every Wednesday in July and August Heritage tours in Paul Church return. From 11.30 until 13.00 every Wednesday. Come to coffee and have a good look round with a guide.
No charge for the tour, but donations to the church are welcome. If you would like to volunteer to help please contact Jane Haward.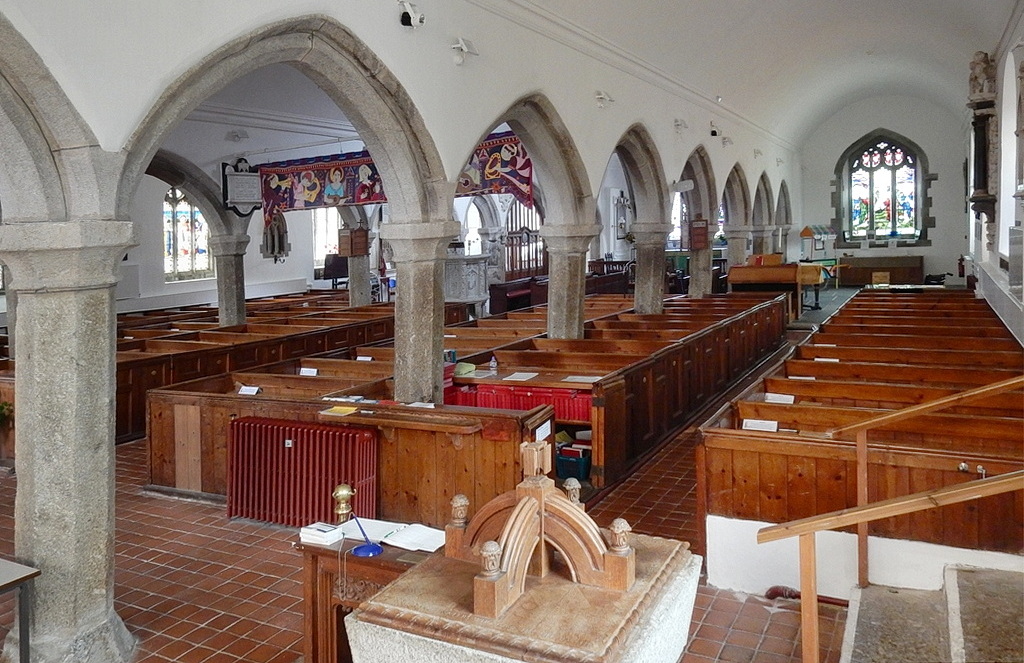 ---
Three decisions from St Peter's PCC
The PCC will be sending the next £5000 towards the MMF…thankyou to everyone for your financial contributions to the work of the church in this place.
We are wanting to buy a new hymn book : hymns old and new – the same book as the rest of the cluster churches. Each book costs £10. We are asking that people might think of purchasing one for the church in memory of a loved one or a special event.
We are about to go ahead with the installation of a new sound system to replace the present one which does not work. It is very important that there is good sound amplification when conducting worship.
---
Eco friendly heating systems
With the spiralling cost of gas and the need to reduce our carbon footprint, the Cluster has just begun a project exploring a new way to achieve affordable low carbon heating in our churches. This follows an ongoing successful trial of a radiant heating system in a church in Bristol. We currently have to switch on our gas boilers two hours before services and other events in order to achieve an adequate temperature. The new system would enable us to reach this in ten minutes at the press of a switch, and the heating would be much more focused on the areas which are being used rather than the whole church. This is an exciting project and, if installed here, would be the first of its kind in Cornwall. We are currently providing building details to the system developer, with site visits to our churches due to take place in the next few weeks. More details to follow in due course. George Dow
---
Supporting the Penlee Life boat.
This week the wardens of St Peter's Newyln took a cheque for £140 to the lifeboat station as a small contribution to support their valuable work.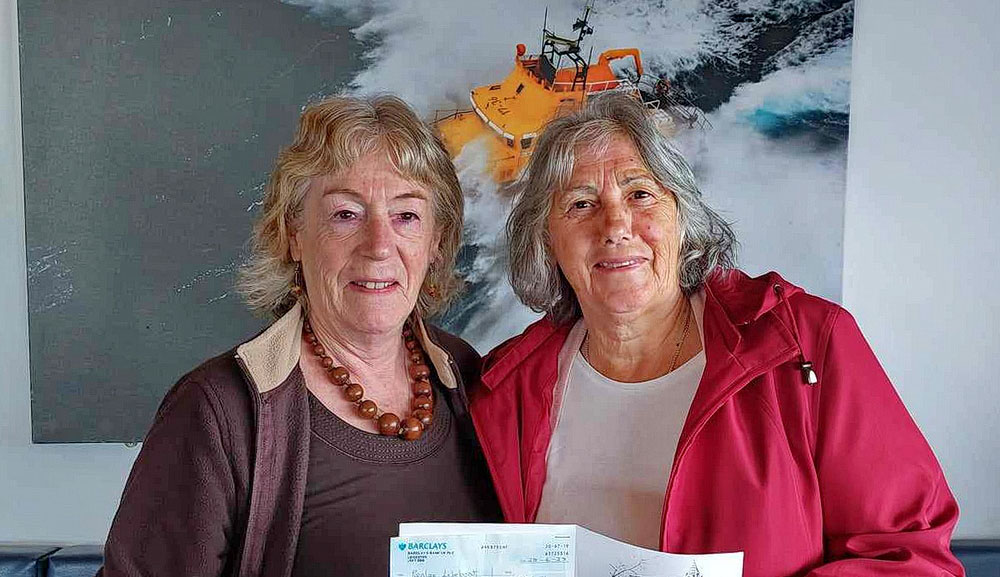 ---
General Synod
Please continue to remember the members of General Synod in your prayers and especially Andrew Yates who is one of the representatives at the meeting in York.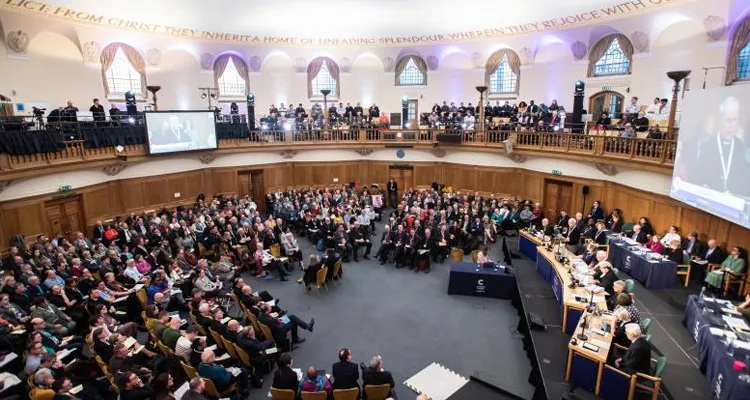 ---
Big Breakfast for Christian Aid
16th July from 9am in Paul church hall.
Full Cornish Breakfast £7 All Welcome
If you require a breakfast please add your name to the list at the back of Paul church or contact Keno our administrator admin@penleecluster.org.uk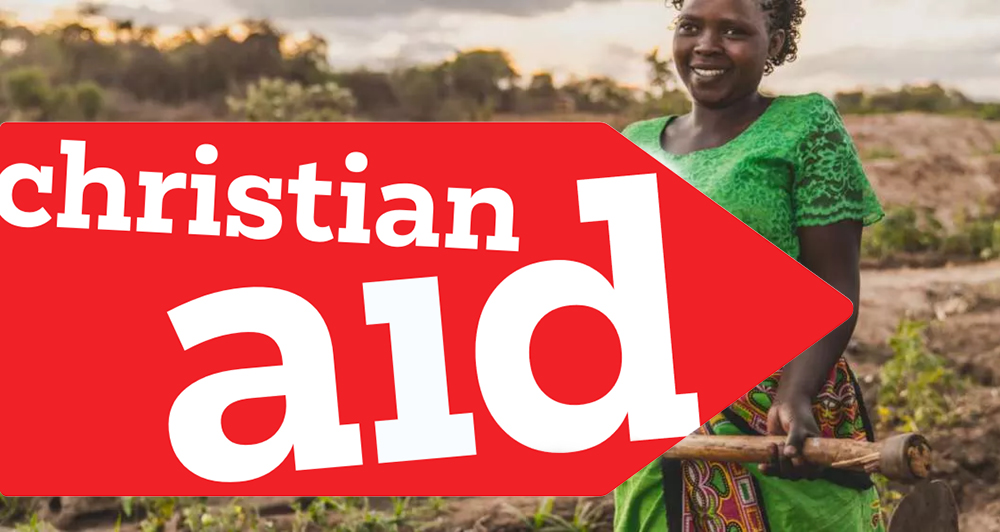 ---
Mosaic
Devon and Cornwall Regional Conference

How do we flourish in a church with barriers?
Thursday 20th July 2023
An Evening Conversation on Zoom 7pm-9pm
Keynote speaker: Revd Tanya Hockley-Still (UKME Adviser, Diocese of Exeter)
For more information, please contact Andrew Yates Paulpriest@penleecluster.org.uk
---
Meadow project …moving forward …sailing along !
Thanks to Geoffrey the corner needed for creating our outside space in the meadow has now been cut and ready for the next step……we are now exploring a sail canopy to erect in the nearby trees to protect us from the elements. What a fantastic space for us to experience the wonders of God's world.
---
Bishop Philip
We have been informed this week that Bishop Philip is leaving the diocese of Truro and going to the diocese of Winchester. We pray for his new diocese as he prepares to move there this Autumn. You can view Bishop Philips message on YouTube.
---
Baptism in the Celtic Garden
In Summer months Paul Church holds a monthly service in the Celtic Quiet Garden and on Sunday July 2nd it featured three baptisms. Three month old Pearl had flown all the way from Sydney Australia for this event. Her father, Jon, had been brought up in the area and was himself christened at Paul and said how good it was to be celebrating the christening surrounded by many ancestors sleeping quietly in the Churchyard. Pearl was joined by local young people Rufus and Tildy who as well as being baptized were also admitted to Communion.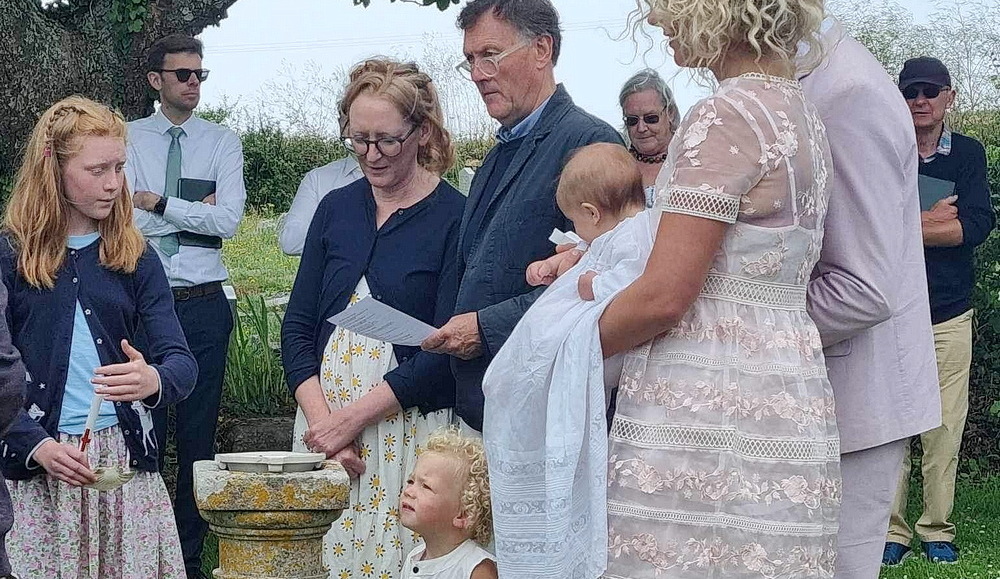 And before their baptism Tildy and Rufus were invited to walk the labyrinth that lead to the font. We watched them as their path twisted and turned .. sometimes heading to the centre … sometimes drifting away … but eventually leading to their goal. A metaphor for life perhaps?
The fire came in useful after the worship too – perfect for toasting marshmallows.