In Summer months Paul Church holds a monthly service in the Celtic Quiet Garden and on Sunday July 2nd it featured three baptisms. Three month old Pearl had flown all the way from Sydney Australia for this event. Her father, Jon, had been brought up in the area and was himself christened at Paul and said how good it was to be celebrating the christening surrounded by many ancestors sleeping quietly in the Churchyard. Pearl was joined by local young people Rufus and Tildy who as well as being baptized were also admitted to Communion.
From the outset of the Church there has been a close link between Baptism and Easter and we demonstrated this by lighting a fire in the place where we light the first fire of Easter and our Bible reading was appropriately the meeting between the risen Jesus and Mary in the garden.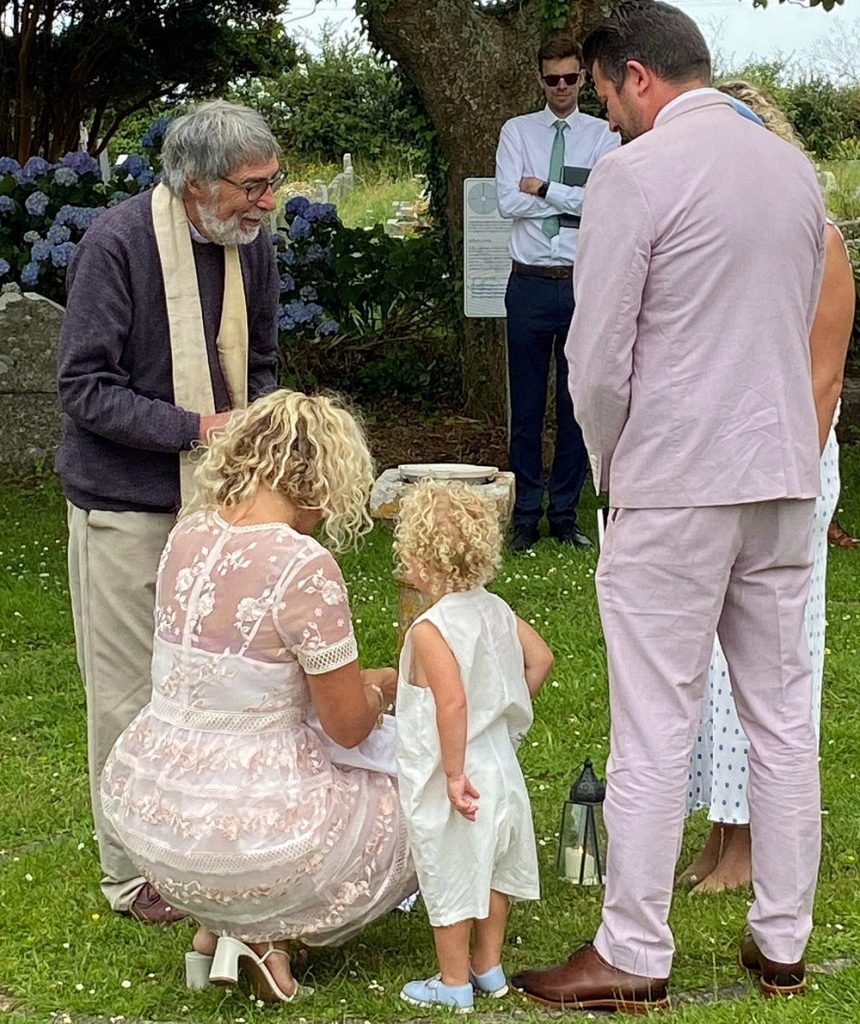 Full use was made of the Celtic Garden setting as people were asked to go and explore the various boards telling the stories of those who brought the Christian Faith to Cornwall and bring back something new they had discovered.
'They were all foreigners! ' was one comment noticing that so many came from Ireland and Wales.
'I liked St Sampson for the way he went around carving crosses on rocks and stones – just as we would shortly mark those being baptized with a cross.
Someone else highlighted the board contributed by the Sensory Trust Nature group that meets in the Garden with people suffering with dementia and their carers. The saints of today offering love and practical support to those in need.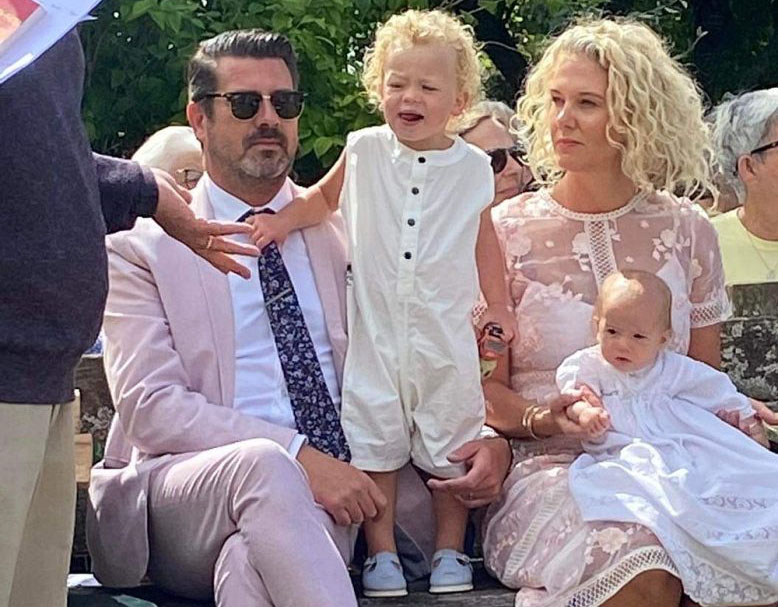 And before their baptism Tildy and Rufus were invited to walk the labyrinth that lead to the font. We watched them as their path twisted and turned .. sometimes heading to the centre … sometimes drifting away … but eventually leading to their goal. A metaphor for life perhaps?
The fire came in useful after the worship too – perfect for toasting marshmallows.