Sunday bible readings: Romans 12: 1-8; Matthew 16: 13–20
The Gospel encourages us to reflect on our own faith in Jesus. "Who do you say that I am?" As we seek to answer truthfully Jesus's question about his identity, we may also ponder on Peter, a simple fisherman, who is given the keys of the Kingdom and entrusted to build the Lord's church.
News headlines … thinking deeply … silence before God.
In a week that we have been bombarded with headlines about the killing of innocent newborns and the sentencing of their killer perhaps we can do no more than hold all concerned in prayer and weep. Needless deaths of children touch something quite deep in our hearts and souls. But the same must surely be true of children who die trying to flee to countries of safety, those living in a war-torn areas and those who die through starvation and neglect. Who are the guilty? How do we live differently to bring about a world where the child is safe in each place that they find themselves?
"The word for "justice" in the Bible is the same word as "righteousness." This overlap shows that the central concern of biblical justice was not "getting what you deserve"; rather, it was making right what was done wrong, restoring what had been destroyed, healing the wounds of an offensive act. It was about bringing balance and wholeness back to the community, which is why you often see scales as an icon for justice."
Two challenging books ….
Christopher Marshall, The Little Book of Biblical Justice: A Fresh Approach to the Bible's Teaching on Justice (Intercourse, PA: Good Books, 2005).
Mary Katherine Birge, "Jesus, the Kingdom of God, and Restorative Justice," in Redemption and Restoration: A Catholic Perspective on Restorative Justice, ed. Trudy D. Conway, David Matzko McCarthy, Vicki Schieber (Collegeville, MN: Liturgical Press, 2017), 104, 105–106.
---
Contemplative prayer
Our next session is on Monday 28th August at 7pm at St Mary's Church. Do join us.
---
Julian meeting
There will be no Julian meeting on Zoom this coming Sunday the 27th August. The Julian meeting on Sunday 3rd September will be held in Paul church at 6pm. Go well, with love Mel, Judith, Virginia and Diana.
---

Inclusive church
We continue to reflect and think….
"Should the church be an inclusive body, inclusive being often some kind of coded word for liberal and accommodating? Or should the church be exclusive, a coded term for conservative, clear and excluding? I think that Jesus is for neither. He is, rather, for something much richer, incorporation, which is of course, deeply linked to his own incarnation. Jesus is for the blend. The Kingdom of God project is not just for the Jews, but for all. It will incorporate Jew and Gentile; slave and free; male and female; saved and saintly, sick and sinner." The Humble Church: Becoming the body of Christ by Martyn Percy.
Please look at and reflect on the Inclusive Church website.
---
Paul Summer talk
On the 5th September we welcome back Jane Johnson, bestselling local writer and publishing director for HarperCollins. She has a new novel out this August, set in 1950s Casablanca and rural Morocco, which she knows so well. She will be talking about living between two cultures, about collaborating with her husband Abdel over THE BLACK CRESCENT, and about balancing writing with publishing.
At 7pm – £5 includes wine and nibbles. All welcome.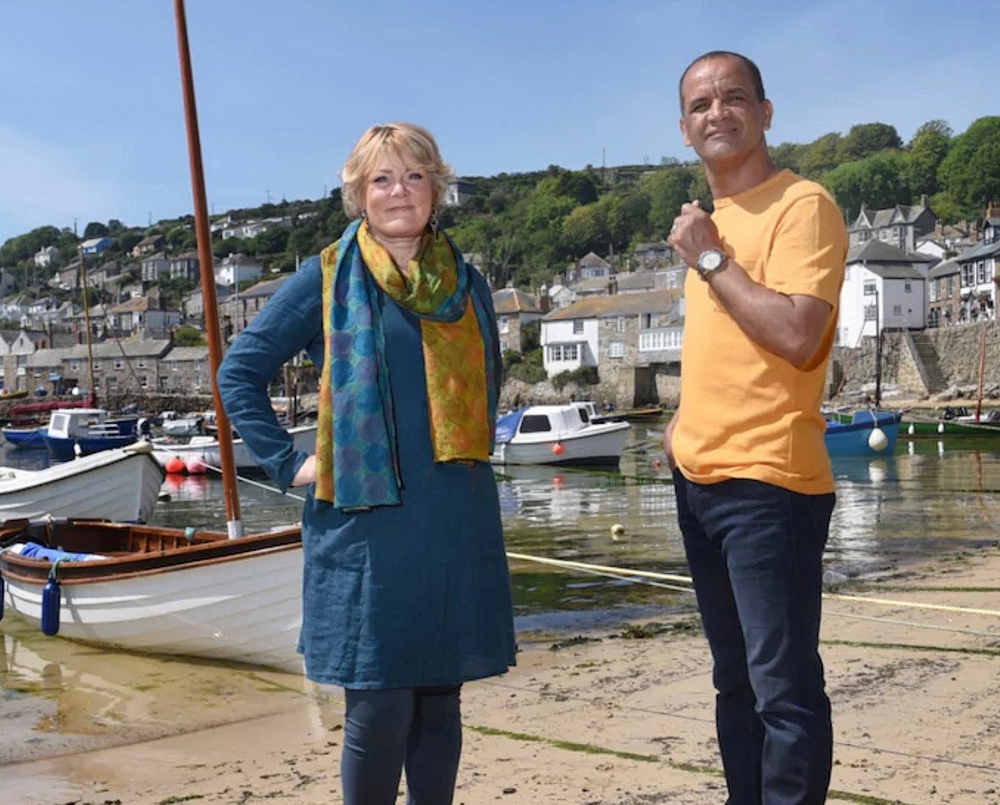 ---
"You are not alone" and support groups
Autumn planning meeting on Monday 28th August at 1pm at St Mary's church PZ (for all our churches)
We will meet for a short while to consider what we wish to do during the next few months (until Christmas) to offer hospitality and a friendly ear within our communities. We will also think about publicity and outreach. Please join us if you have ideas or would like to help in any way.
---
Broadband for St Peter's church Newlyn
At long last we are expecting Broadband to be properly installed into St Peter's…so roll on 6th September. Thanks Keno for your hard work on this.
---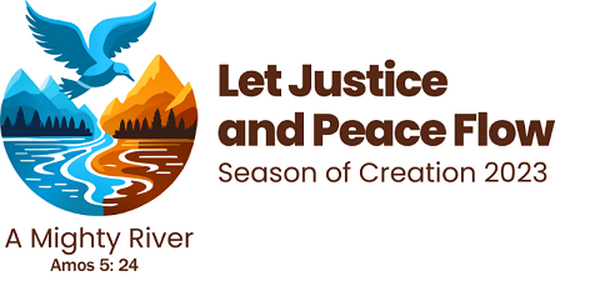 Website of the week
The Season of Creation, 1st September to 4th October.
The ecumenical Season of Creation is a time to renew our relationship with our Creator and all creation through celebration, conversion, and commitment together. During the Season of Creation, we join our sisters and brothers in the ecumenical family in prayer and action for our common home – now threatened as never before.
Christians worldwide and the World Council of Churches have embraced the season as part of their annual calendar. Pope Francis made the Roman Catholic Church's warm welcoming of the season official in 2015.
The season starts 1 September, the Day of Prayer for Creation, and ends 4 October, the Feast of St. Francis of Assisi, the patron saint of ecology beloved by many Christian denominations.
Throughout the month-long celebration, the world's 2.2 billion Christians come together to care for our common home. For links to these celebrations, visit:
---
Worship leaders' meeting
Tuesday 29th August 7pm ST Mary's Pz
We meet to make plans for Harvest, All Souls and Creation-tide. You are most welcome to join us.
---
Penlee Cluster Core Staff meeting
Tuesday Sept 5th at 1pm via zoom.
There is quite a busy agenda, which is not surprising given that it is the beginning of a new academic year and term. The agenda covers a wide range of topics related to church life and witness to others.
---
St Michael and All Angels
24 hour prayer event at St Mary's Pz
From 12:00 noon on Friday 29th September until 12:00 noon on Saturday 30th September, St Mary's will be hosting a 24hr prayer and worship event to pray in our vision for 'Night Church'.
Immersive Prayer Spaces
Things are steadily coming together for our St Michael and All Angels 24-hour prayer event, which, in addition to a programme of worship and meals throughout, will feature immersive prayer spaces, each with a different theme.
We would be very grateful if, over the next few weeks, you could bring in foraged hedgerow, dried seed pods, ferns and autumnal foliage.
NightChurchPZ Volunteers
Following an inspiring Zoom meeting with Terry Green from Night Church Chester, we are taking the next steps to make the vision for NightChurchPZ a reality. We are now looking for expressions of interest from those who are considering volunteering, both at St Mary's and from home. Our NightchurchPZ 'Floor Team' at St Mary's, comprising at least 10 volunteers, would be involved in welcoming on the door, making hot drinks, providing a listening ear, praying on site and managing music and lighting. NightChurchPZ will be open on a Saturday night, either monthly or fortnightly depending on volunteer uptake, from 9pm-3am. Training will be provided.
Another crucial element of NightChurchPZ will be our 'Prayer Team', praying throughout the opening hours from home or via Zoom.
If you would like to volunteer for the Floor Team or the Prayer Team, or discuss further, please speak to Alice in person or email her on nightchurchpz@penleecluster.com.
---
Introducing the Administrator for the Penwith Deanery
Hello, my name is Sarah Cashmore and I have recently been appointed as your Deanery Administrator. I have been asked to provide you with a little bit of information about myself which I am happy to do… I am privileged to have been born, raised and to live in the Penwith area, where my family have lived for many generations.
I met my husband Andrew in 1986 at Bible College and when first married, we lived in the Midlands and Worcestershire before moving back to my family roots of St Ives in 1997. Both Andrew and I are registered general nurses by profession, and I have been fortunate to have previously worked as a community nurse covering the West Penwith area. We have three adult sons, who all love the Lord and remain active within their respective local churches.

I have been a follower of Jesus since I was 16 years old and I have been really privileged to have served the church family in various roles within that time including as Junior Church teacher, youth club leader, Bible study/discipleship small group host, and church council member.
Like so many of us, I long to see the growth of God's family within our local area of Cornwall and further afield too. I believe there is a deep need within us as individuals and as a nation, that only God can fully satisfy and I'm passionate for people to meet Him and to subsequently become passionate about Him too. I feel very humbled and excited to have been appointed as your deanery administrator.

In recent months the Lord has challenged me on a much deeper level to serve Him more intentionally and I hope to do this by administratively supporting our deanery team. I hope too, to take the opportunity to come and meet some of you face to face, to hear and to learn about the many good activities and initiatives within our churches that are already in place, and which faithfully serve our local community. I would very much value your prayers as we embark on this journey. I shall be praying for us as a church family too, that together we see God continuing to build His church within our beautiful part of Cornwall."

The Penlee Cluster extends a warm welcome to Sarah.
---
Autumn study group
"The Precarious church" by Martyn Percy
I wonder if you have ordered and read this book? We will reflect on this book in some detail. Three reflective evening sessions over a three-month period so that we can reflect both on the book but on the discussions within the group.
You may wish to buy the book and read it over the summer ready for the Autumn sessions.
There will be both a face-to-face group and a zoom group.
---
Salvation Army Musical Afternoon
At 1pm on Tuesday 29th August at Queen Street, The Salvation Army will host a musical afternoon featuring Penzance Band and a Singing Group.
---