Beautiful feet….beautiful message
Readings for this week: Romans 10: 5-15, Matthew 14, 22-33
I wonder how you react to these words:
"How beautiful are the feet of those who bring good news!"
Who are the people who have shared Good News with you this week?
Who are the people that you have shared Good News with, and what "shoes" or context were you in?
I wonder if you have braved seeing the Barbie film….and what layers of meaning and thoughts did it evoke in you? What was your reaction to Barbie's flat feet and her need to stay ever youthful and ever body beautiful? What Christian message might speak into this context?
---
Michaelmas blackberries, can you help?
It seems that in some hedgerows blackberries are already crying out to be harvested! We really could do with blackberries for our 24-hour prayer event that is full of times to eat together throughout the day.
So might you…. go on a blackberry hunt…then either, freeze your blackberries, make blackberry jam for us or make blackberry muffins or cakes for us, and freeze them until Sept 28th.
You might, of course, have other blackberry recipes and food to share with us.
---
Holding in prayer
We hold both Alma and Phylis, their respective family and friends, and the wider church family as we meet at St Mary's Pz this week for the funerals of John and Julian.
John Hartley's funeral is on Monday 14th 11am at St Mary's church. Julian Solis' funeral is on Thursday 17th at 11am at St Mary's Church.
The funeral of Sarah, who was recently baptised will take place on Friday at 11am at the crematorium. We pray for her three children who were baptised with their mother.
---
Celebrating St Clare of Assisi and a Franciscan way of life
At the end of last week, we celebrated St Clare. She followed Christ in a passionate and singlehearted way.
"Clare's founding charism was characterised by her deep relationship with God-Creator, with the crucified Christ, and with the Spirit; a relationship in freedom and equality, with all the brothers and sisters, without distinction. Clare's Rule and writings are a powerful witness to her sisterly love and concern for all her sisters, and 'to build up a bond of unity among them'.
Although she was born into a wealthy family, Clare believed that she needed to embrace 'Lady Poverty'. Only in this way did she feel she could identify with the poor: the marginalised, the outcast in her society. She believed that Christ came alongside and showed us, by his example, the need to come alongside those on the edges of society. This minority stance had social implications, for she moved away from the 'centre' to the periphery of life. This bias to the poor, challenged openly the political, social and economic power structures of their day…and continues to challenge us today.
Both St Francis and Clare lived a life that was characterised by non-violence and peace, which for them was a way of life, and expressed in their relationships. They were peace-givers and peace-makers. Francis' greeting to all peoples was: "Pace e Bene." This greeting of peace and goodness was a wish and an invitation. He sincerely wanted all those whom he met to have peace in their hearts and to experience only goodness….It is said of Clare that she reflected peace through all that she said and did in her community at San Damiano in Assisi.
Many people follow the example of St Clare and St Francis in their normal daily lives. Some people take on a Franciscan way of life and become members of the Third Order of the Society of St Francis. If you want to learn more then contact Sian Yates: teamleader@penleecluster.org.uk
---
Cornwall Faith Forum
Our next gathering at the Dor Kemmyn Field at Penmount will be held on Sunday, 20th August at 2.00 pm for the Pagan Festival Lammastide. We do hope you will be able to join us. It will also be an opportunity to view the newly installed faith poles for those who haven't seen them.
If you would like a lift to the event please speak to Andrew.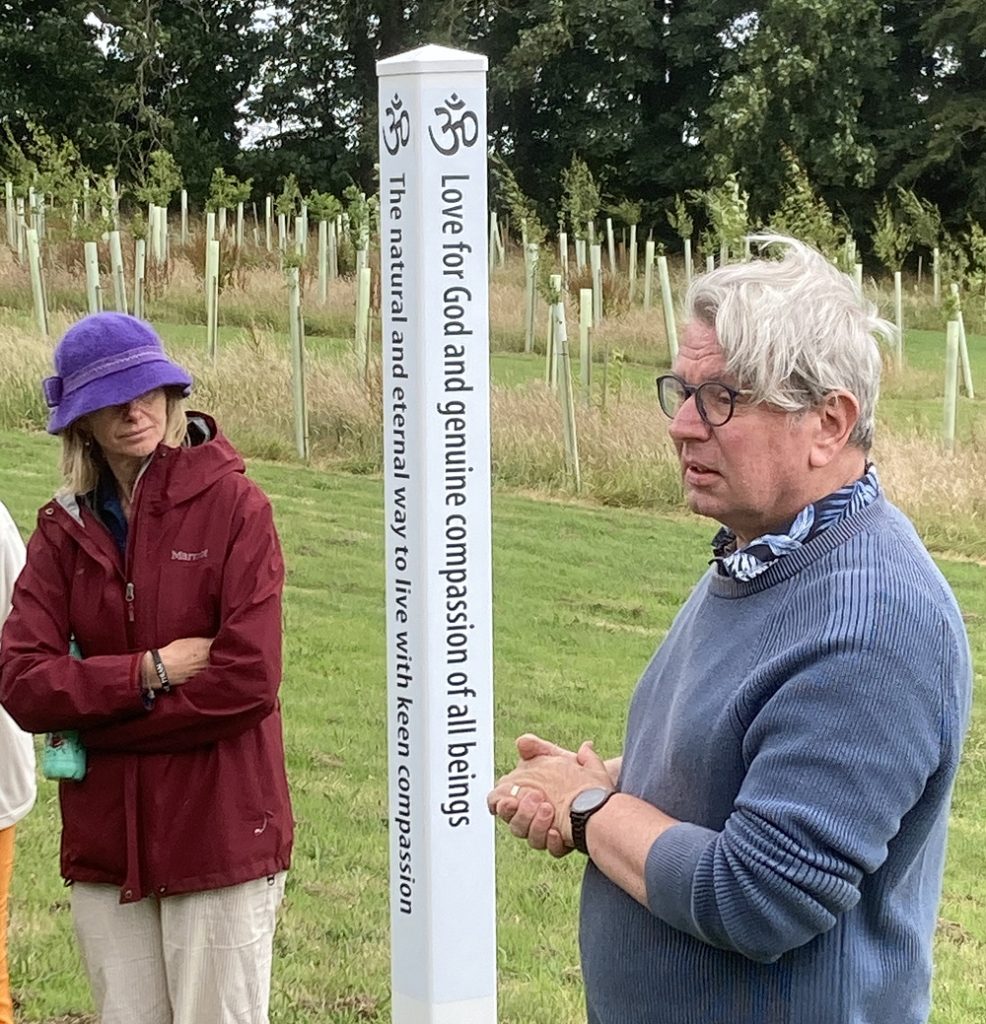 ---
Summer spring clean at St Mary's church
In order to prepare the church for the 24hour prayer event for St Michael and All Angels on September 29th we need to do some extensive tidying and cleaning away of those things that build up in a church building that is in daily use. Please can people meet with Alice and the wardens after church on Sunday so that a plan of action can be drawn up….it is very possible to help at various times in the week rather than trying to get everybody in the same place at the same time!! Many thanks. Sian
---
Website of the week
Christian Art
Inspiring Daily Reflections
The 'Christian Art' website is the brainchild of a former director of Sotheby's, London, Patrick van der Vorst, recently ordained to the Catholic priesthood. He describes his offering as 'Simple: one newsletter a day where we simply send you the Gospel reading of the day, alongside a work of art that we believe is poignant, reflective and appropriate to that reading. We offer a short reflection on the artwork and the reading. We simply give you the tools for you to meditate on the daily Gospel alongside a work of art.'
Simple, it may be, but the results are sometimes astonishing. The frequently surprising art choices and thought-provoking commentary at times achieve the nearly impossible – casting a new light on scripture passages long blunted by familiarity.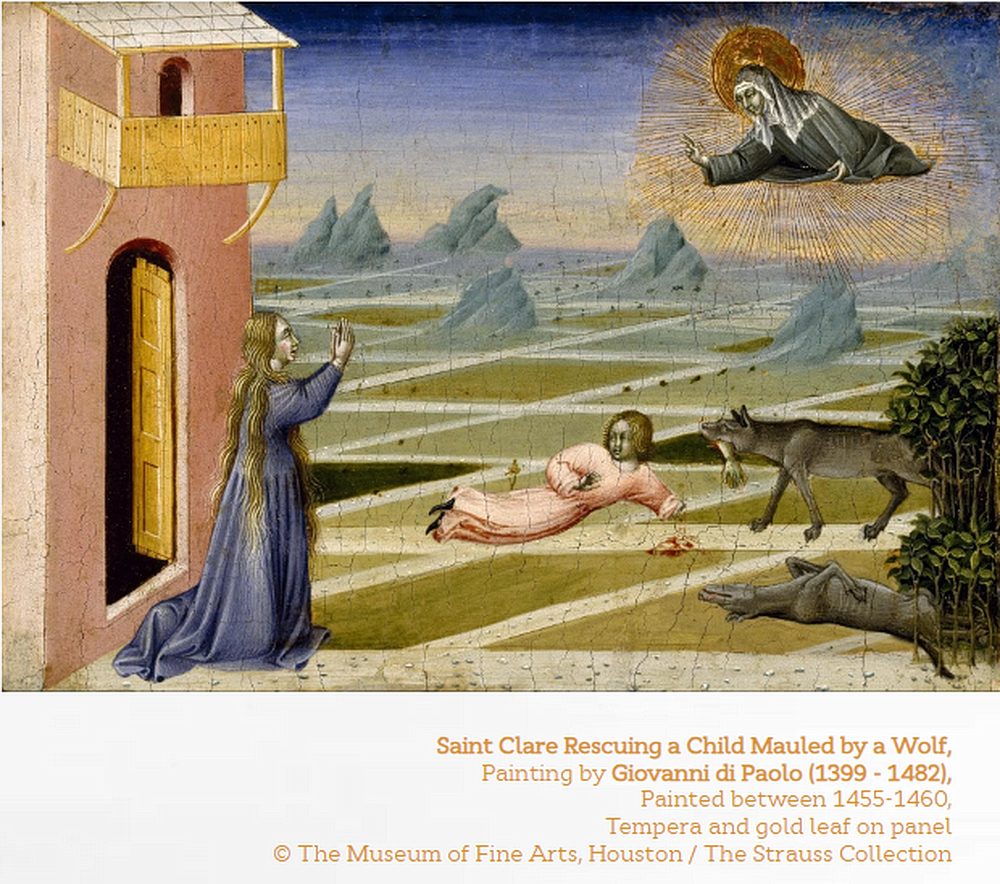 ---
Julian meetings
The Julian meetings are held on the first Sunday of each month in Paul Church at 6pm for half an hour of silent reflection in the company of others – just being, not doing. On every other Sunday in the month the meeting is held on Zoom. If you would like to join us, and/or receive the reflection each week to pray at a time convenient for you, please contact Mel on 07775 637606 or mlevesconte@hotmail.co.uk
This week's zoom link below.
WOULD YOU LIKE TO SEND IN A PRAYER REQUEST?
Members of The Prayer Request Group receive a prayer list every week which they pray in their own time. All information is confidential to the group and not shared, and the members' names are not circulated within or outside the group. If you would like to send in a prayer to add to the list, or to join the group, please contact Mel on 07775 637606 or mlevesconte@hotmail.co.uk
---
Holiday club review
Wild about film
What an exciting and challenging holiday club week! Boundless energy, brilliant ideas and very patient adults working alongside the youngsters as they executed their plans and storyboards.
As you might expect, one film clip was about pirates and minders, the other about our senses and nature. And the final one was about dragons …complete with that very strange mist that drifted over the sea from St Michael's mount on Wednesday…a strange phenomenon indeed. It was a delight to watch the films at St Mary's church and to witness the stars of the screen getting their awards and flowers. A massive thanks to Alex Farell who must have burned much midnight oil in the editing of the masterpieces!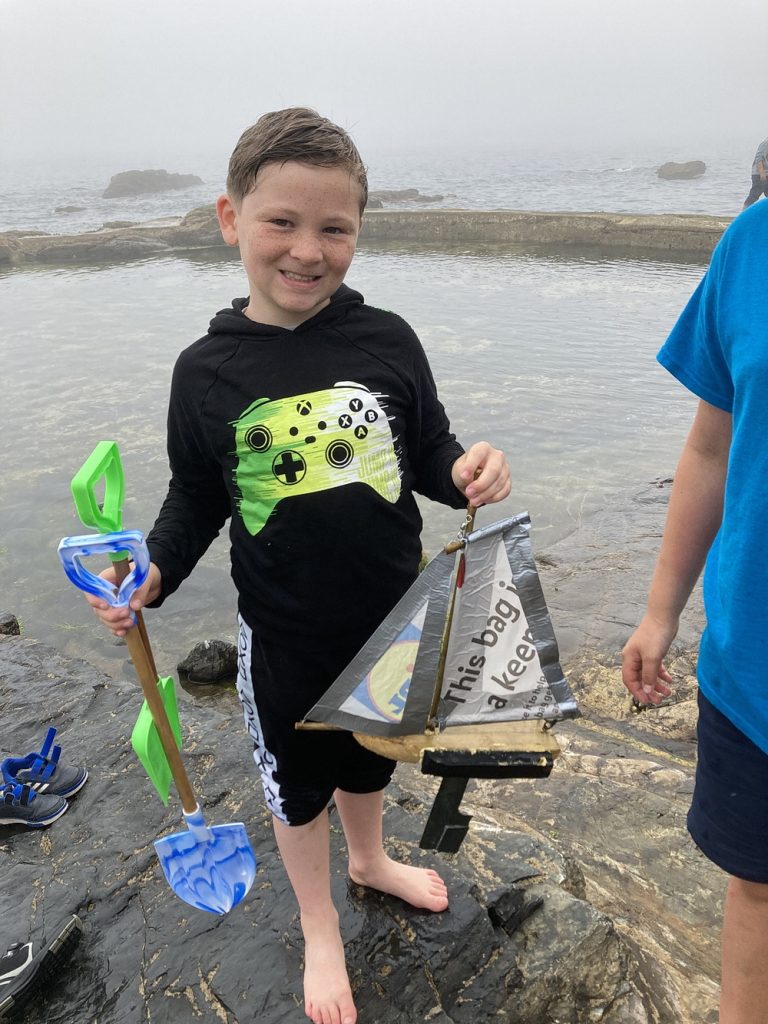 We also found time to visit the beach, float homemade boats at Mousehole, visits to Morrab gardens, and Botallack mines, play mad games and eat lots of holiday ice creams. "I sleep very well after holiday club days" stated one 9 year old in a very serious tone. So, if you suffer with insomnia, please join us!
Playzone…. Huge thanks to all who provide sandwiches and cakes for the events that take place at St John's.
Week 4 of holiday club
It's Wild about camping this week! Hope that the energy levels hold out….and hope that camping equates with sleeping through the night!!
---
St Michael and All Angels
24 hour prayer event
St Mary's PZ Michaelmas
From 12:00 noon on Friday 29th September until 12:00 noon on Saturday 30th September, St Mary's will be hosting a 24hr prayer and worship event to pray in our vision for Night Church (more on this in due course).
---